Enesco unveils a new Cheshire Cat statement figurine as part of its Disney Britto collection
Tuesday, 10 July 2018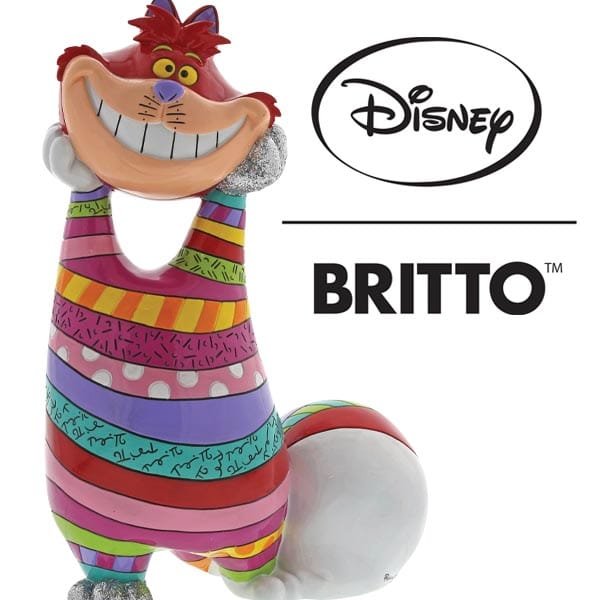 This unique collection pairs the number one family brand with today's most sought after contemporary artist - Romero Britto. An international pop art sensation, he has interpreted some of the world's favourite Disney characters in figurines through his signature style.
New into the collection for June 2018 is the Cheshire Cat Statement Figurine. Its colourful personality is a perfect match for the Brazilian-born artist's energetic pop art style. Big, bold and unabashedly optimistic, this hand-crafted figurine is 'curiouser and curiouser', and will spark both conversation and imagination.
Each figurine in the Disney Britto range is made from resin and has a carefully hand-painted, high gloss finish.  Presented in a branded gift box, Disney Britto is a range with huge heart and guaranteed mass appeal, making them the perfect present for all occasions.
The Cheshire Cat Statement Figurine stands at 36.0cm tall and retails with an SRP of £120.00. It is available to view/order along with other items in the Disney Britto collection via: www.enesco.co.uk.
Related Products