Curiouser and curiouser - Enesco launches new Alice in Wonderland ladies' accessories into its ever-popular Enchanting Disney collection
Tuesday, 27 April 2021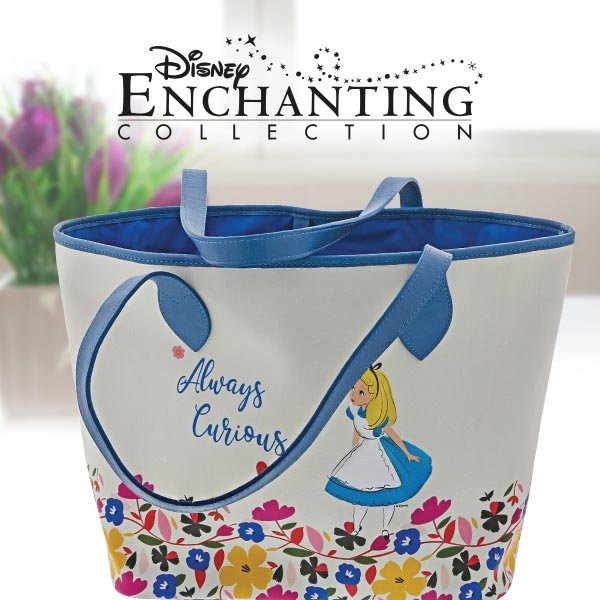 Following the huge success of its ladies' accessories range, Enesco is proud to introduce new items into its ever-popular Enchanting Disney collection.
With record sales for its Belle and Cinderella pieces, the new ladies' accessories now feature Alice in Wonderland across several products including a tote bag, purse, jewellery case, glasses case and cosmetics bag. The new design has also been applied to seasonal items including a festive sack and Christmas stocking.
Each piece in the lady's accessories collection features Alice in her iconic blue dress and white pinafore offset against bright florals presented in shades of blues, yellows, pinks, and greens – a beautifully bold but equally feminine design that is sure to be loved by any Disney fan. Each piece carries a quote from the 1951 film such as 'Down the rabbit hole' and 'Curiouser and curiouser', making the whole range super functional but highly collectable too.
Made from PU leather material with a giftable hangtag, the collection is high quality with superb attention to deal, making the pieces a lovely gift or gorgeous self-purchase.
Pieces in the collection start with a SRP of £9.95 and are available to buy from Enesco.