Seek the Truth Enesco launches new Disney Frozen bauble ahead of sequel movie release
Wednesday, 1 January 2020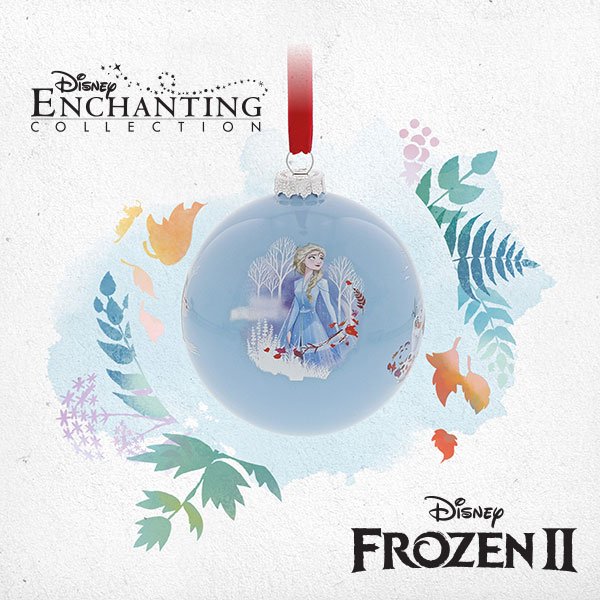 Ahead of the hotly anticipated (or should that be cool?) cinema release of Disney Frozen II on 22nd November, contemporary gift retailer, Enesco, is proud to present a brand-new bauble into its Enchanting Disney collection, that fans of the film franchise will most certainly not want to 'let go'.
Named Seek the Truth, this stunning piece captures the essence of the new movie, whereby your customers' favourite fictional characters from Arendelle – Anna, Elsa, Kristoff, Olaf and Sven – travel to an ancient autumn-bound forest full of enchantment to seek the truth about the ancient mystery of their kingdom.
Measuring 10cm and presented in a branded window gift box, this beautiful bauble is on-trend in a stunning shade of 'Arendelle Blue', and features the likes of Anna and Elsa in their costumes from the new feature-length animated film.
A perfect gift for Disney fans and collectors of movie memorabilia alike, this piece is not just fabulously festive with its winter-tones for the Christmas season, it is perfectly placed to be proudly displayed all year-round.
And because some people are worth melting for, we're sure this brand-new piece from Enchanting Disney will thaw the hearts of Disney veterans and new fans of the franchise alike this holiday season.
Retailing with an SRP of £12.00, Seek the Truth along with other Disney licensed baubles are available to order from www.enesco.co.uk.
© Disney © 2019 Enesco Ltd.