Get your paws on Boo as you've never seen him before!
Sunday, 10 June 2018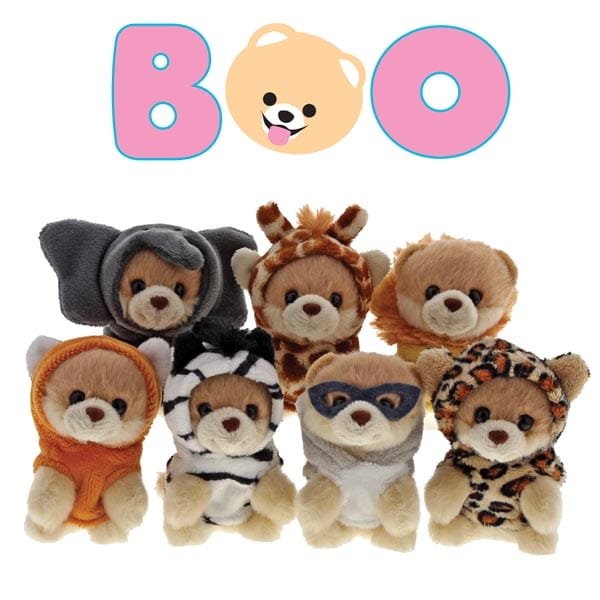 Boo – The World's Cutest Dog – has taken the internet by storm with his infectious cuteness and darling hairdo! Now, fans of his adorable stuffed-animal-like appearance can add to their Boo collections, or start from scratch, with brand-new plush! You'd be barking mad to miss out!
Thanks to GUND – America's oldest and most prestigious soft toy company – fans of the pet pooch are in for a spectacular surprise with the latest addition to the Boo collection. The new Boo Surprise Soft Toy Mystery Box Series 2 features everyone's favourite Pomeranian playing dress-up as eight different safari animals, including a gentle zebra, a fierce lion and, of course, a mystery style!
Each soft toy within the mystery box series features a secure keychain, so Boo can be brought on-the-go as a super-on-trend keyring or bag chain.
Individual products within the Boo Surprise Soft Toy Mystery Box 2 measure 7.0cm tall and are sealed in a foil bag inside a Boo-branded box. Suitable for children and older fans aged 8 years and over, the Boo Surprise Soft Toy Mystery Box 2 retails with an SRP of £6.95 and is available to buy via: www.gund.co.uk. 
Related Products