Perfect Beatrix Potter gifts for mum this Mother's Day
Monday, 5 March 2018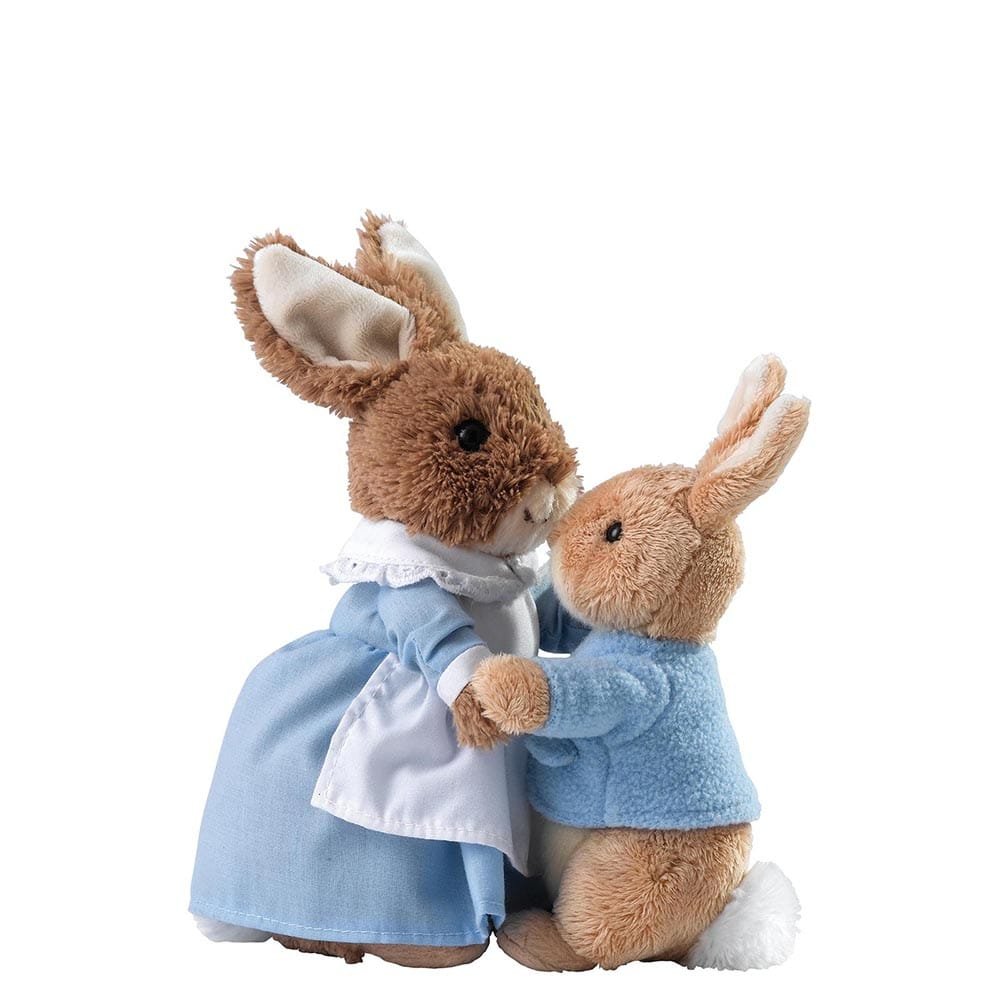 Mums are amazing, aren't they? They come in all different shapes and sizes too! They could be a grandma, auntie, sister or special friend. Either way, there's nothing quite like the warm and cosy cuddles from the special ladies in our lives, and so why not help your customers to let their loved ones know this Mother's Day just how special they are, with a selection of our favourite Beatrix Potter products…
Take a look at this super cute and oh-so-adorable Mrs Rabbit and Peter Soft Toy Set from GUND UK. If you customers are looking to give the gift of hugs that last a lifetime, just like those really special cuddles from our own mums, then they're going to want to give this gorgeous plush to the special lady in their life this Mother's Day.
The super soft toy shows Mrs Rabbit and Peter Rabbit enjoying a warm embrace. The design of the piece has been taken from the original artwork in Beatrix Potter's classic The Tale of Peter Rabbit, and sees mother and son enjoying a cuddle in this classic pose.  A perfect piece to give to any fan of the cotton-tailed blue-jacket-wearing rabbit, we're sure your customers will be thrilled to see their mum will be snuggling into this plush.
If soft toys aren't quite your customers' thing, don't hop off just yet! We have more gorgeous gift inspiration for you…
Take a look at this this beautiful Peter Rabbit Scarf and this gorgeous Peter Rabbit Tote Bag too! Featuring a light blue fabric with hand-drawn illustrations of Peter Rabbit frolicking in a field of flowers and butterflies, these items are truly classic and timeless piece, and are bound to appeal to your customers.
Both items are super stylish and are sure to be a big hit with any Beatrix Potter fan this Mother's Day – you're definitely going to want to stock these on your shelves in the run up to 11th March and beyond (they're also totally perfect for the spring season!).
Of course, with the big day less than a week away, time is starting to run out in finding the perfect present for all Beatrix Potter fans. But fear not, if you order before 2pm on 8th March, we'll guarantee delivery before the weekend's celebrations. But don't delay… put a spring in your step and place your order before these Peter Rabbit gifts hop away this Mother's Day. We'd hate for you (and your customers) to be disappointed!