Enesco launches new Nativity scene from Snowbabies for the Christmas season
Thursday, 21 June 2018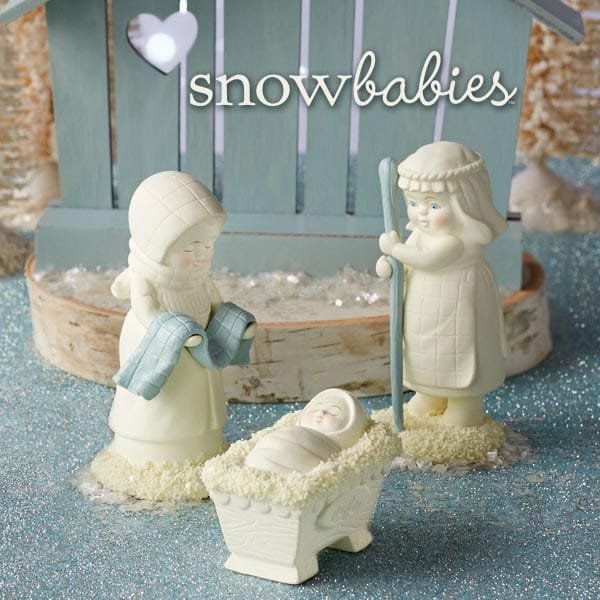 Created by artist Kristi Jensen Pierro, Enesco is adding to its Snowbabies range to celebrate the holiday season, with the launch of a first-of-its-kind four-piece festive set called Nativity.
The charming, hand-painted porcelain bisque Snowbabies are the perfect way to celebrate Christmas, with this new take on a traditional Nativity scene. Featuring two figurines bearing gifts for the new born baby, a third figurine depicts the infant sleeping in a manger. The fourth is a wooden silhouette featuring a heart-cut-out, creating the stable backdrop synonymous with the Holy Night.
At its tallest point of 18.0cm, the four-piece collection is stylish yet versatile, featuring gentle tones of creams and whites with soft accents of muted blues.
With an SRP of £49.95, Nativity along with other items in the Snowbabies collection is available to view/order from www.enesco.co.uk.
© 2018 Department 56, Inc. 2018 Enesco Ltd.
Related Products