Bloomin Pen Tray Case (L) Pre Pack with CDU
Bloomin Pen Tray Case (L) Pre Pack with CDU
SET257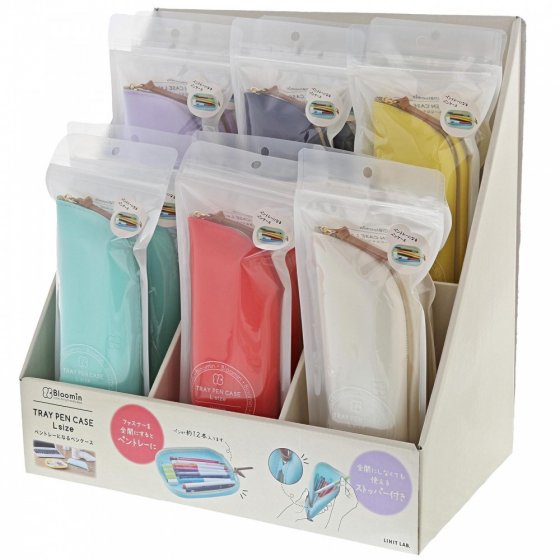 Click images to enlarge...
Additional Images
Bloomin Pen Tray Case (L) Pre Pack with CDU
SET257
Add a fabulous colour pop to your new season wardrobe with our unique, silicone tray pen case bag. This sleek and stylish tray pen case is perfect for holding all your day-to-day essentials whilst still being compact and chic. Each case is easily wipeable and made from a soft, flexible silicone fabric. This counter top displayer pre-pack includes the following colours, sizes and quantities: Lily White, Poppy Red, Lemon Yellow, Lavender, Mint Green and Navy Blue.
Details:
| | |
| --- | --- |
| SRP: | £12.00 |
| Height: | 10.0cm |
| Width: | 19.0cm |
| Depth: | 5.0cm |