Anywhere with You Framed Picture 20cm x 38cm
Anywhere with You Framed Picture 20cm x 38cm
1004370016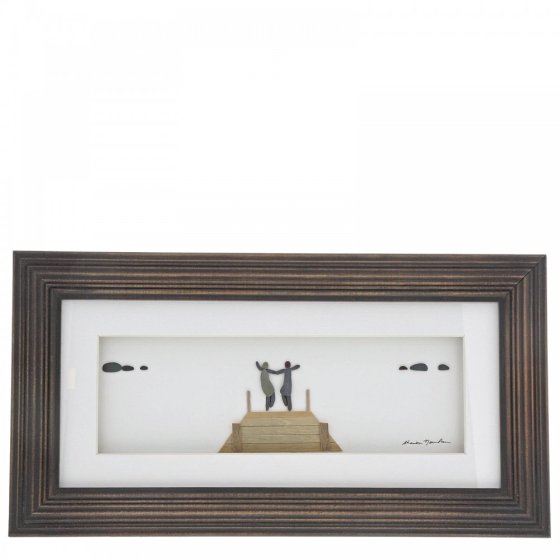 360 View � Click to View
Click images to enlarge...
Additional Images
Anywhere with You Framed Picture 20cm x 38cm
1004370016
For Artist Sharon Nowlan, it all started with a handful of pebbles. Her son collected a handful of pebbles at the beach one day and brought them to her in her studio. They were like treasures and she knew she had to make something special with them. She created pieces of art which can be offered for special relationships or to celebrate milestones. The meaning of each can be open to interpretation making it personal to the giver and the receiver. The wood frame is textured with an easel back, gallery quality matte board, shadowing effect adds dimension and each piece includes a copy of the artists signature. Each piece is meticulously hand made by skilled artisans. Eventhough every effort is made to create only the best , natural indents in the wood are what makes each piece of handmade product charming and unique. Anywhere with You framed picture features two friends at the end of a jetty, showing eachother that they will go anywhere with you. Frame is 20cm x 38cm and comes packaged in a plain white box.
Details:
| | |
| --- | --- |
| SRP: | £45.00 |
| Height: | 20.0cm |
| Width: | 38.0cm |
| Depth: | 2.0cm |