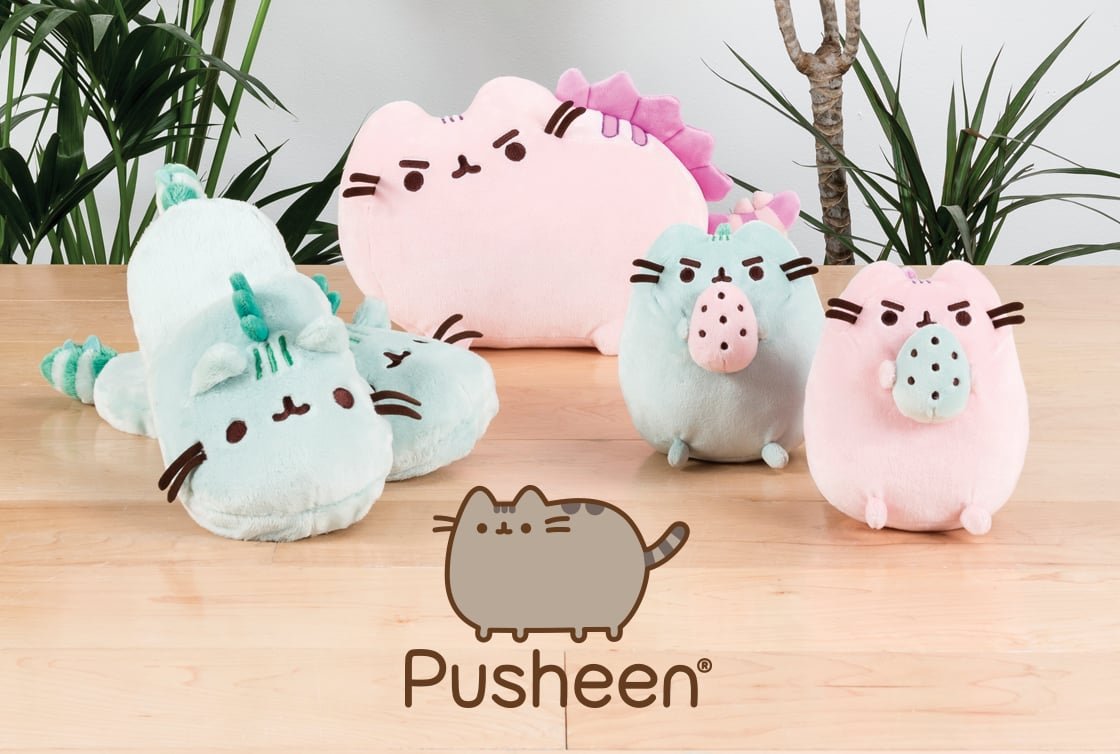 With over 9.5 million Facebook likes, Pusheen the cat is the star of her own extremely successful animated web comic series made to look like a self-run blog.
Pusheen is a domestic short-haired grey tabby with all nine lives fully intact. The posts feature the chubby cat in a variety of cute and funny situations, and she often gives advice and suggestions on popular culture and social media — from a feline point of view, of course.
This plush range from GUND® features Pusheen in a variety of poses, colours and costumes. There's a purse, a pencil case, back pack clips and even stick-on Pusheens in addition to the must-have individual plush characters.
Much like an actual cat, these plush toys manage to be funny, weird, and lovably adorable all at the same time. You will love Pusheen. You may like to know that the name Pusheen comes from the Irish Gaelic for 'kitten'.
As the only official licensee of Pusheen plush, GUND® uses its vast experience in creating high quality toys to bring Pusheen fans, and new recruits a truly exceptional product.
© 2019 Pusheen; Pusheen®
 
Catalogues
---
Pusheen Collection News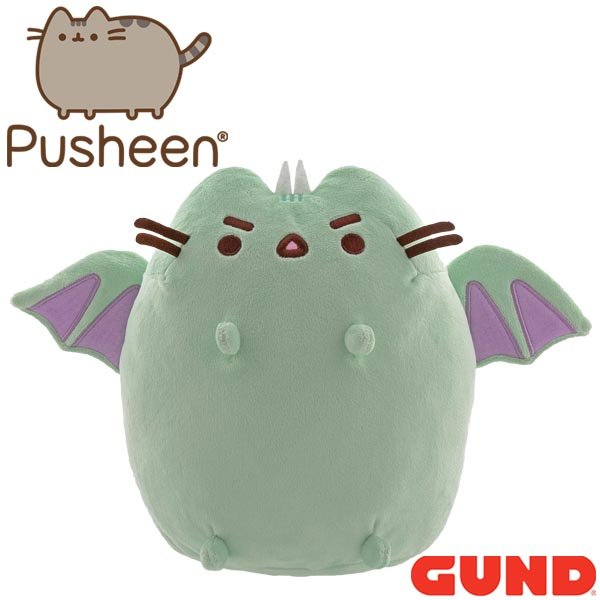 Prestigious American soft toy manufacturer, GUND, is introducing Pusheen® fans to the latest plush product in its hugely successful collection.  
Read More >>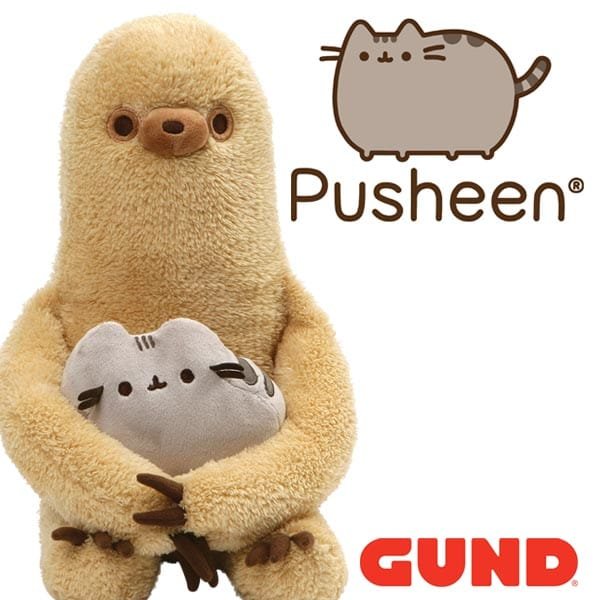 Pusheen's plush family is growing by one with an adorable, yet slow-moving, fuzzy friend! Pusheen fans can now welcome Pusheen's friend, Sloth, to their homes as GUND® — America's most prestigious soft toy company — has expanded its collection to feature a new character from the popular webcomic with a two-in-one plush design. 
Read More >>