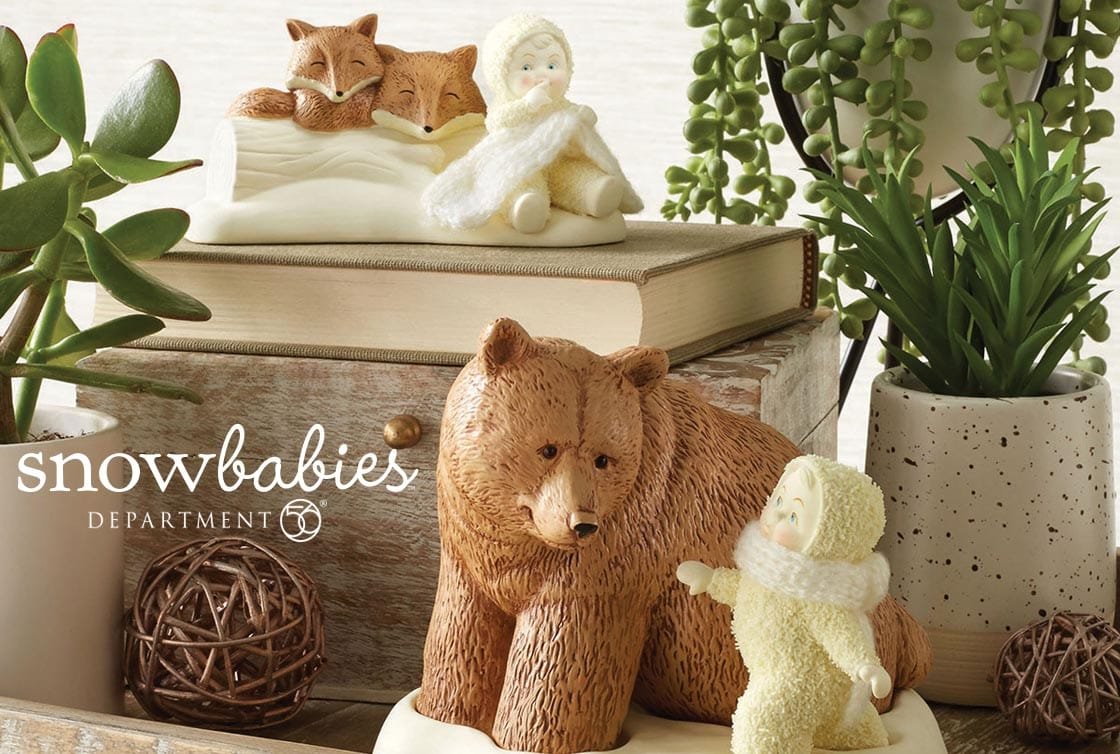 Kristi Jensen Pierro's adorable collection was inspired by her own childhood experiences. Hold special moments shared with loved ones close to your heart forever with Snowbabies™ figurines and hanging ornaments.
These charming, hand-painted porcelain bisque Snowbabies offer countless opportunities to celebrate love, friendship, inspiration and life's memorable moments. With exciting new colours, textures and features on offer we see this enchanting collection grow from strength to strength, making it easy to express sentiments of love, friendship, gratitude and support.
Snowbabies can sled, make snowballs, ride polar bears and frolic with their animal friends. Since their introduction, Snowbabies have enchanted collectors around the country and have brightened the imagination in all of us who celebrate the gentle play of youthful innocence. Her drawings are sent to a sculptor, and along the way she adds little touches that make each Snowbaby unique. Snowbabies will immortalize every occasion shared by you and your loved ones, and those moments we all want to hold close to our hearts forever.
© 2019 Department 56, Inc. 2019 Enesco Ltd.
 
Kristi Jensen Pierro - Kristi Jensen Pierro was born in Minneapolis, Minnesota. She always loved to draw and started her career by designing porcelain decanters while still in college at Saint Cloud State University, Saint Cloud, Minnesota, where she graduated with a degree in fine arts. - Read more
---
Snowbabies News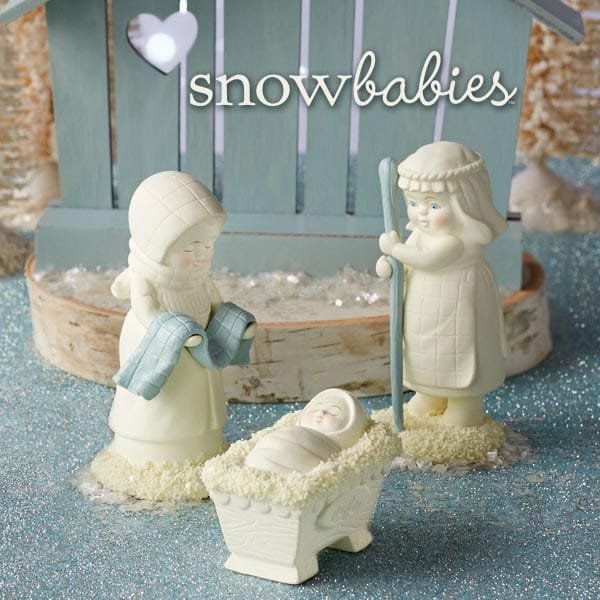 Created by artist Kristi Jensen Pierro, Enesco is adding to its Snowbabies range to celebrate the holiday season, with the launch of a first-of-its-kind four-piece festive set called Nativity.
Read More >>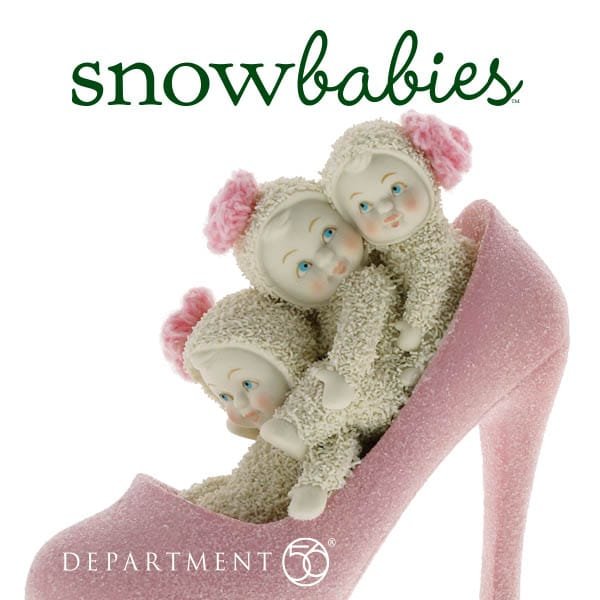 Created by artist Kristi Jensen Pierro, Enesco is extending its Snowbabies range to celebrate the solidarity of sisterhood.
Read More >>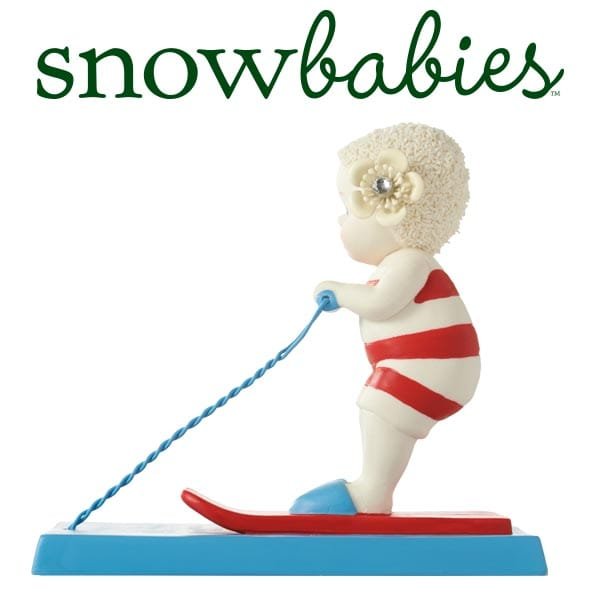 January 2017 welcomes the introduction of a brand new collection of Classic Snowbabies — the Beach Babies. Proving that a Snowbaby isn't just for Christmas, this charming new range will appeal to avid collectors of Kristi Jensen Pierro's much loved characters. Their summery vibe will supply a constant ray of sunshine when they are displayed and enjoyed all year round.
Read More >>