Enesco presents new Maleficent inspired piece in its Disney Showcase Collection
Tuesday, 22 January 2019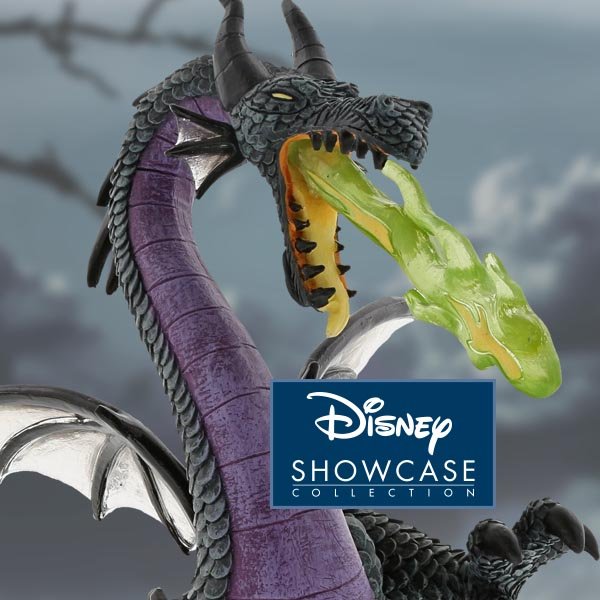 Contemporary gift and homeware retailer, Enesco, is delighted to present a brand-new figurine from the much loved 1939 Disney feature-length animated film, Sleeping Beauty. The Maleficent as Dragon Figurine depicts the moment in the movie the evil fairy transitions into a fire-breathing dragon. In a bid to prevent Prince Philip from sharing true love's kiss with the sleeping Aurora, as he attempts to break Maleficent's most terrible curse.
Standing 20.0cm in height, the Maleficent as Dragon Figurine illustrates the beast in beautiful detail. It's dark black scales, out-spread wings and winding tail are off-set against the dragon's deep purple under belly. With chest raised and mouth open, a clear resin flame bursts from its mouth, in the iconic green colour synonymous with the scene in the film.
Retailing for £125.00, the Maleficent as Dragon Figurine is available to order along with other items from the Disney Showcase Collection from www.enesco.co.uk.
© Disney.
Related Products