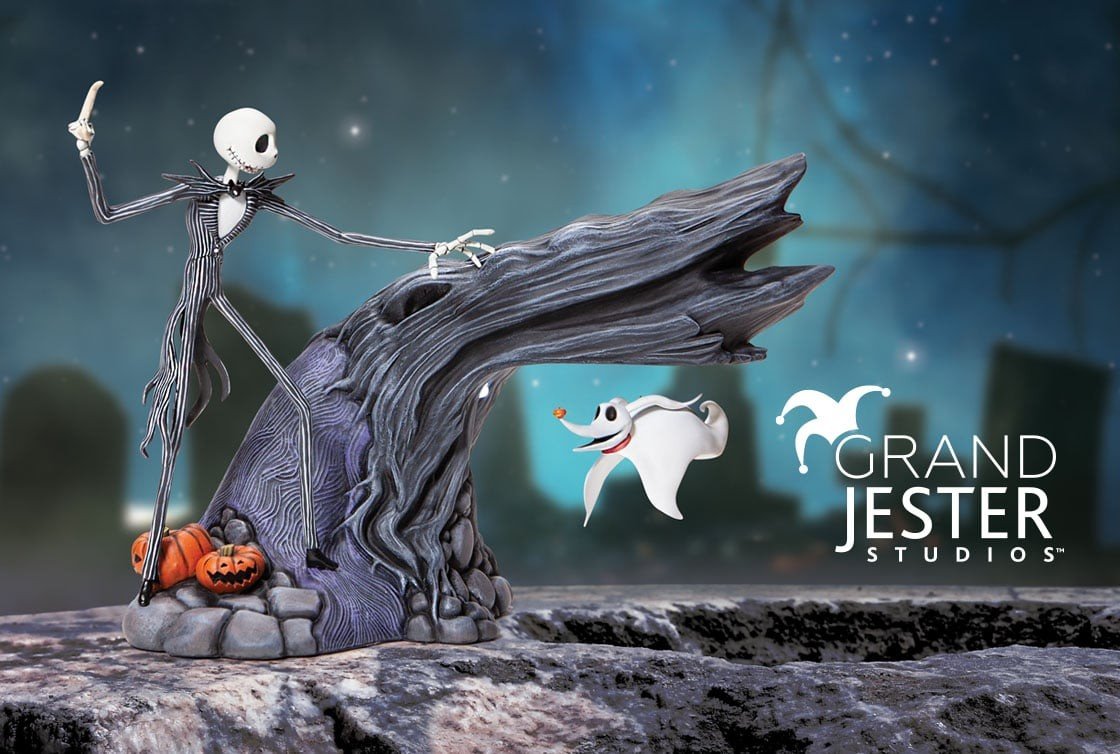 As ever, it's an exciting time for Grand Jester Studios — their new vinyl collection continues to bring their latest characters to life with added flair…
It's hard to believe that twenty-five years have passed since the release of the mesmeric, dark, stop-motion classic — The Nightmare Before Christmas. Jack Skellington, aka the Pumpkin King stands aglow with clear resin fire flames on his Trojan horse making his way through Halloweentown. This sculpture is frightfully delightful! Add him to your Nightmare Collection today!
You can sense the movement under the water when you look at the incredible new sculpt of the Little Mermaid it is amazing! This dynamic tribute figurine features Ariel along with her seaside companions Flounder and Sebastian wrapped in a wave in this highly-detailed figure. Celebrate Disney's The Little Mermaid 30th Anniversary (can you believe it?)
Using more flexible vinyl for a selection of the collection has afforded the designers much more control over their sculpts. The resulting figurines have a much more dynamic appearance, and overall, an even greater level of detail — quite an achievement, given the high standards we have grown to love from the Grand Jester Studios Collection!
Look out for Experiment 626! The top of the galaxy's most wanted list — Stitch — also makes an appearance in the collection, wielding three sizzling ray guns and a gleefully maniacal smile! Each figurine is hand-crafted and hand painted, and presented in window box gift packaging, making them the perfect gift for devout followers of all things Disney!
© Disney