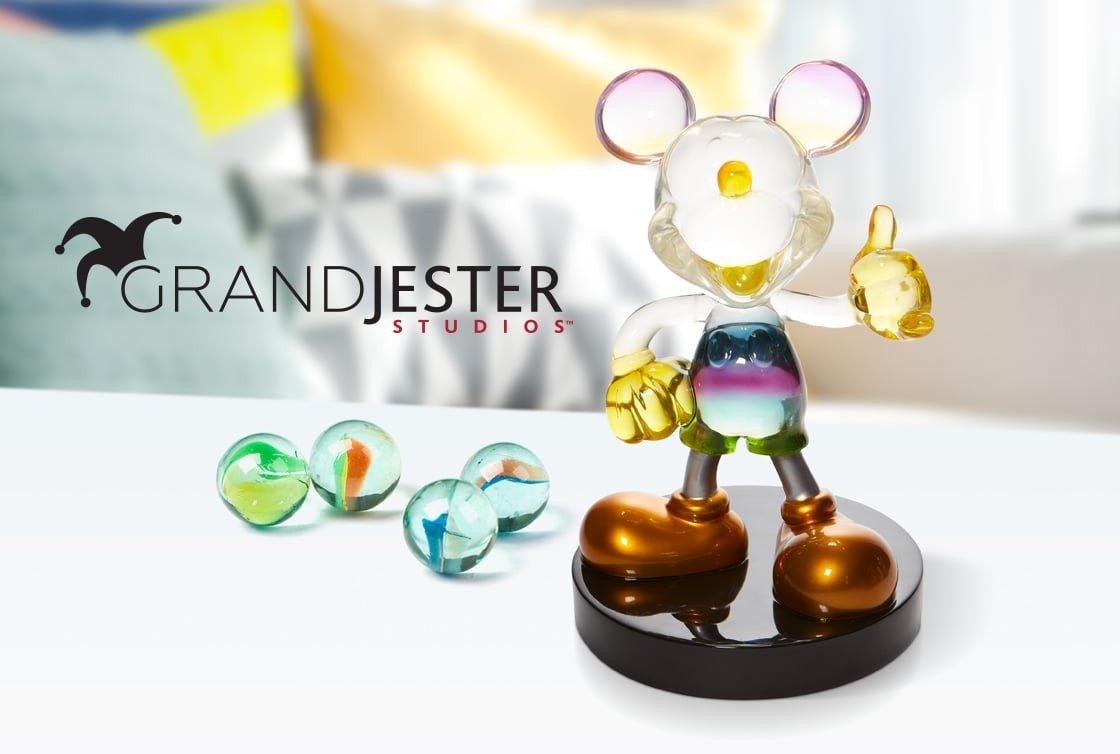 As ever, it's an exciting time for Grand Jester Studios — introducing our new rainbow figurines…
NEW from Grand Jester Studios, Disney's most beloved characters are brought to life with these stunning premium format statues. Produced in clear cast stone with a rainbow colour tint, these oversized, luminous art pieces will be the focal point in any Disney collection. High gloss black base shows off the prestigious Mickey Mouse statue.
Grand Jester Studios also presents the levitation collection, designed by our team in California and developed using the latest technology in giftware. Powered by polarised magnets, these new levitation pieces are masterpieces exclusively available from Enesco!
Capture the haunting fun of Jack Skellington playing fetch with his trusty friend Zero, who magnetically hovers when placed under the tree branch. Our second piece takes the beloved Pixar film, Up, off the ground. Levitating below a stormy cloud cluster, Carl's balloon powered house floats through the sky. Each figurine lights up, powered by UK or European 2-pin plug. Packaged in a branded gift box.
Also look out for Maleficent boasting four separate glow in the dark flames and a removable rod, this spectacular sculpture is limited to just 2,500 pieces worldwide with 374 available in Europe. Featuring a numbered limited edition certificate and is packaged in a branded gift box.
© Disney