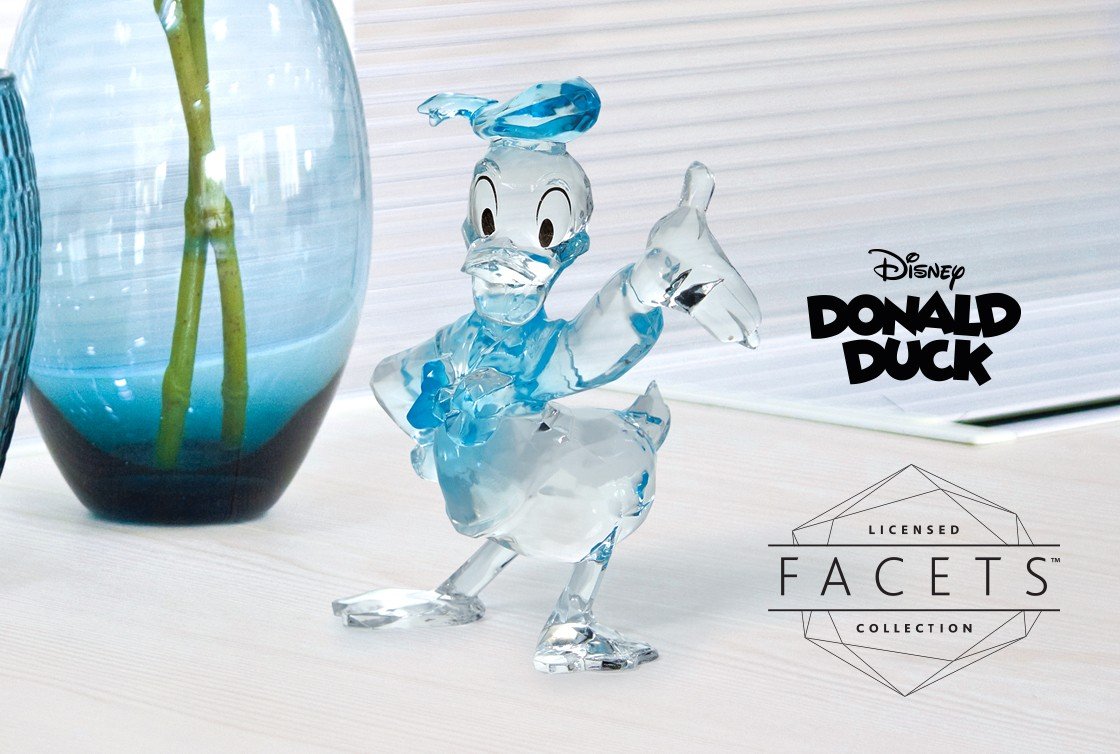 Our Licensed Facets™ Collection is an offering of beautiful figurines of superb quality, light reflective, and multi-faceted high grade acrylic.
The Licensed Facets™ collection brings the world's most iconic and beloved characters to life in these "gem cut" sculptures. These pieces are not only eye-catching, but each one brings a heart-warming message or evokes a special memory. With the look of cut crystal at a fraction of the price, these figures sparkle and delight with show-stopping detail.
In 2023, The Walt Disney Company celebrates its 100th Anniversary. Honouring the birth of everything we know as part of the Disney Legacy today. This celebration will be called Disney 100 Years of Wonder and the Licensed Facets collection will offer beautiful gifts that reflect this special occasion.
Other new figurines include Woodstock, joining his friend Snoopy, making the perfect Peanuts pairing. Also, for the first time, Harry PotterTM joins the collection. Collectors can choose which Hogwarts house they belong to and display their house crest at home.
© Disney