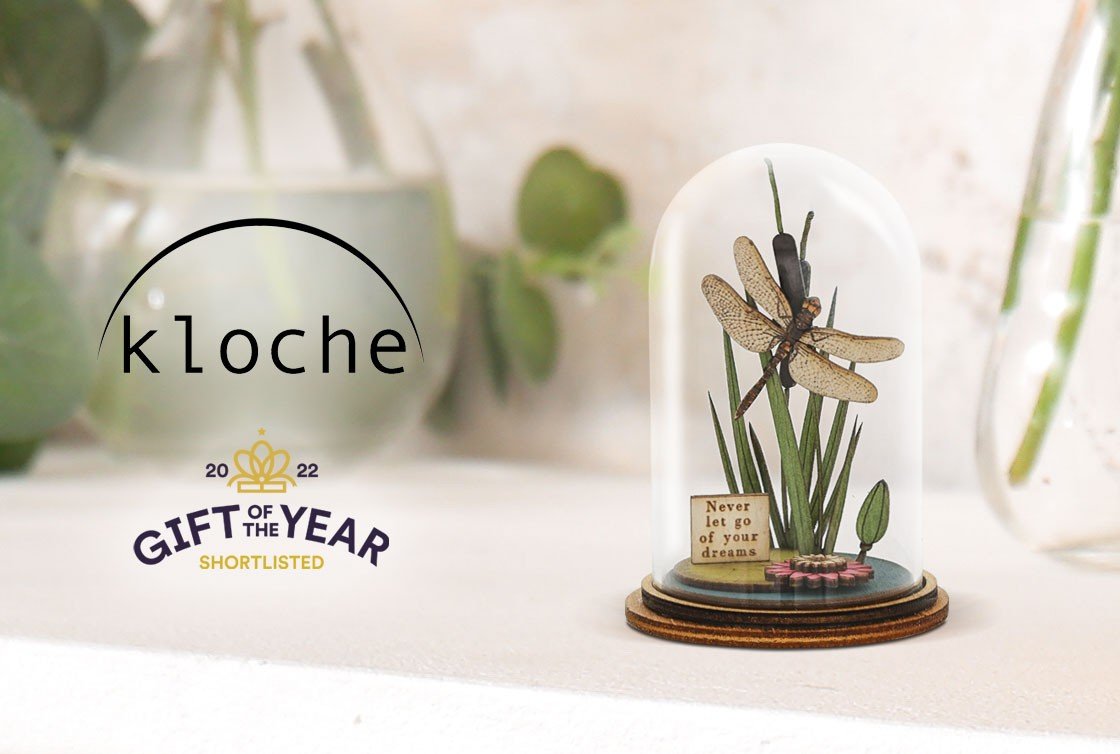 These classic vintage style, miniature decorative Kloche will make a stunning display in any home.
With a timeless design and made from glass with a wooden base, Kloche makes a wonderful gift or home adornment perfect for any setting or occasion. Featuring heartfelt sentiments and traditional themes ideal for gifting, each Kloche is presented in a unique branded giftbox created from biodegradable packaging.
Kloche is our first eco friendly collection, produced using sustainably sourced wood and glass domes instead of plastic.
The Kloche range features three collections: The Spirit of Christmas, a collection of delightful wooden decorations that capture the essence of that special time of year. The Little Wooden Bear, this little bear will make you smile, with sentiments to suit every occasion. Tiny Town, a town where characters are no bigger than a matchstick and a place where celebrating the good times become an everyday event.
© 2023 Kloche. Kloche™ is a registered trademark in U.K. and ROI