Enesco has been producing Beatrix Potter giftware since they were first granted the licence in 1987. The range has grown in size and popularity due to faithful attention to detail.
The artists of Border Fine Arts Studio have perfectly captured the essence of Beatrix Potter's lovable characters by bringing to life her original drawings, to create a delightful selection of figurines and giftware, which appeal to longstanding lovers of Beatrix Potter™ merchandise. Over the years the range has grown to include figurines (both resin and ceramic), money banks, musicals, picture frames, nursery items, and homeware. 
Not only does this Beatrix Potter collection include the best-known characters, Peter Rabbit™ and Flopsy™, you'll see some characters that don't always get the spotlight, but are loved just the same — Jemima Puddle-Duck™, Squirrel Nutkin™, Tom Kitten™, HuncaMunca™, The Tailor of Gloucester™, Mrs. Rabbit™, Tabitha Twitchit™, Little Pig Robinson™, Timmy Willie™ and well, the list could go on…
In January 2003, in response to requests, a collectors' club was established. The Friends of Peter Rabbit Club caters for Beatrix Potter™ fans from all walks of life – from first-book-age through to those who have made a study of Beatrix Potter's wide-ranging works. The membership of the club is around 4,000 from all across the world. Members receive a different, exclusive and free gift figurine with each year's membership. There are also opportunities to purchase special figurines and members will receive the Hill Top Tales magazine twice a year, which has snippets of information on all aspects of Beatrix Potter's life – including such subjects as author, illustrator, diarist, landscape artist, mycologist, natural history enthusiast, sheep breeder and conservationist, devoted to the preservation of her beloved Lakeland – to name but a few! Each issue also includes a focus on centenaries, regular input from Warne, the publishers of Potter's 'little books', as well as competitions to enter.
BEATRIX POTTER™ © Frederick Warne & Co., 2017.
Frederick Warne & Co. is the owner of all rights, copyrights and trademarks in the Beatrix Potter character names and illustrations. Licensed by Silvergate PPL Ltd. part of the Silvergate Media group of companies.
Catalogues
---
Beatrix Potter News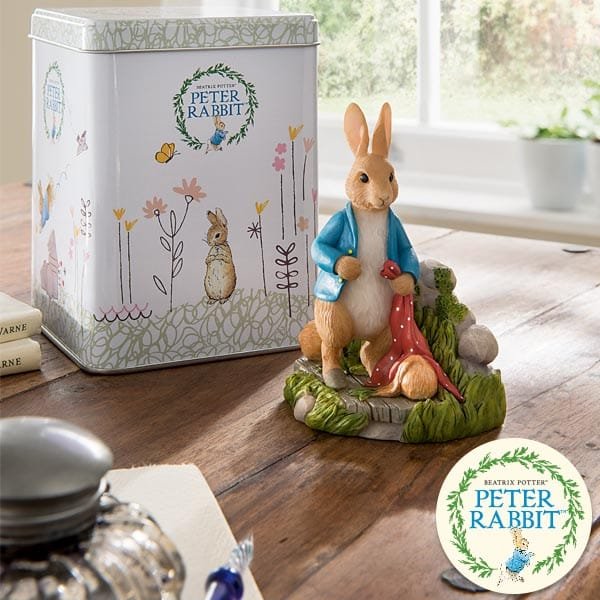 2017 marks thirty years since Enesco became the licenser for Beatrix Potter and to celebrate this momentous occasion Enesco has revisited one of their very first pieces — Peter Rabbit™ in Garden — and given it a modern makeover.
Read More >>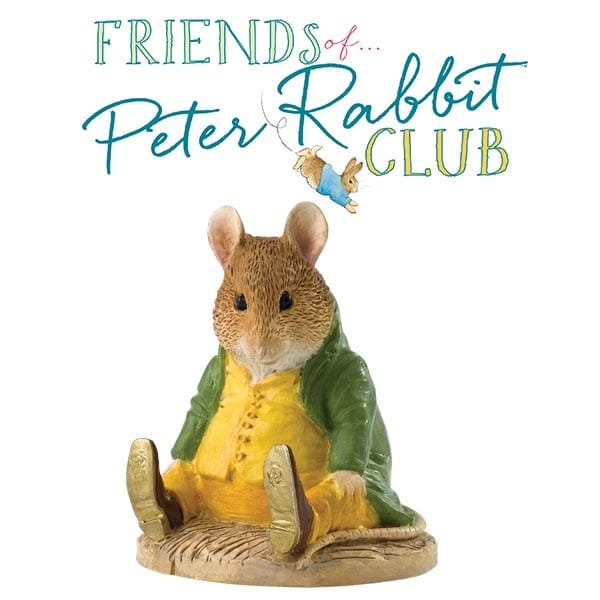 The Friends of Peter Rabbit™ Club has been given a makeover for 2017. Combining a vibrant colour palette and contemporary designs with Beatrix Potter's iconic illustrations, the appealing new look has been applied to all packaging and printed materials and is sure to enchant and delight collectors.
Read More >>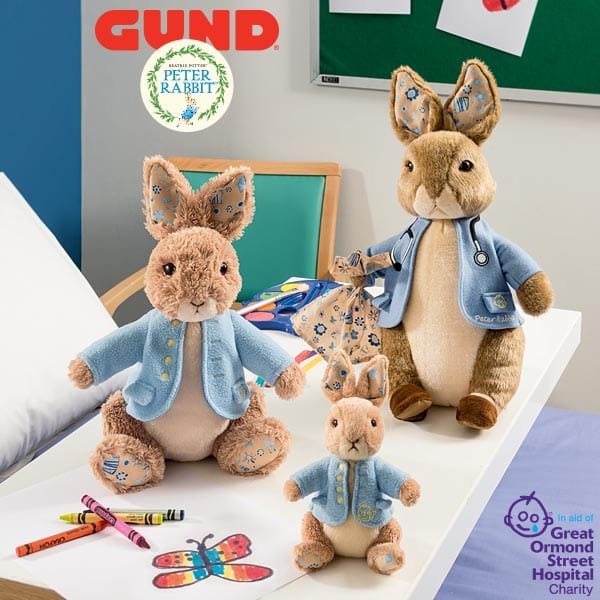 Enesco has partnered with Great Ormond Street Hospital (GOSH) Children's Charity to create three bespoke Peter Rabbit soft toys, including a Limited Edition of which only five hundred are being produced. For every product sold, a donation will be made to the charity by Enesco, Frederick Warne & Co. and Silvergate PPL.
Read More >>