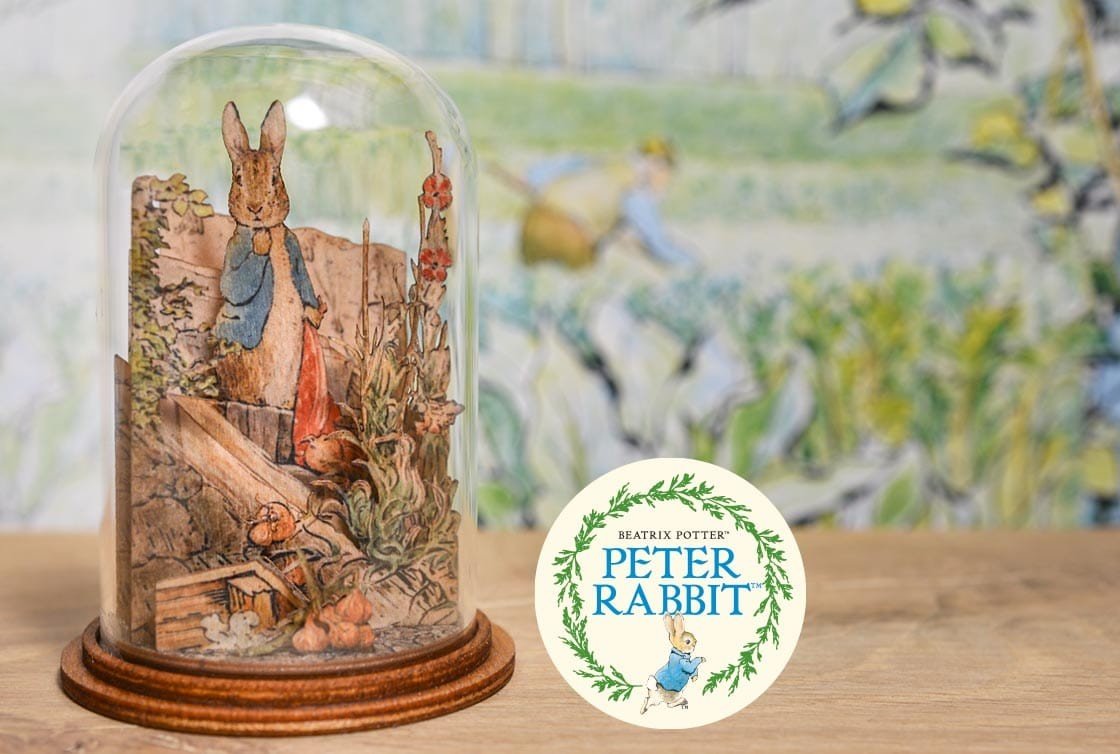 Enesco has been producing Beatrix Potter giftware since gaining a licence in 1987. The range has grown in size, popularity and content due to faithful attention to her original style.
Over the years our artists have captured the essence of Beatrix Potter's lovable characters beautifully by bringing to life her original drawings, creating a delightful selection of figurines and giftware, which appeal to all fans of Beatrix Potter™.

2021 introduces a selection of new wooden figurines which have been intricately created. Each comes encased in a beautiful eco-friendly glass dome — no plastic — and a sustainably sourced wooden base. The classic vintage style helps bring to life the original illustrations from the Beatrix Potter stories. A stunning decorative gift, self-purchase or home decoration. Each one is presented in a unique, branded gift box, created from biodegradable packaging.

Our Peter Rabbit Baby Collection, featuring new and exclusive artwork —has been a popular and award-winning collection — utilising original illustrations blended with new representations of Peter. Amongst the collection are muslin squares, face cloths, bibs, and a hooded towel for baby — along with a changing mat, bag and backpack for mum. These will make being out and about as easy as possible, with clever storage solutions beautifully designed and executed.

Our product offering as a whole includes figurines, nurseryware, money banks, decorations and more — all featuring the best-known characters. Take a little time to browse through what we have to offer — you may be surprised by what you find.

Friends of Peter Rabbit Club — established in 2003 caters for Beatrix Potter™ fans of all ages and interests. Membership of the club now totals around 4,000 from all over the world. Members receive an exclusive free gift figurine with each year's membership, with exclusive opportunities to purchase club figurines too. Members will also receive the Hill Top Tales, a 16-page magazine twice a year, which has information on all aspects of Beatrix Potter's life – you wouldn't believe the range of her interests and work! Further to this, Hill Top Tales includes competitions; regular input from Warne — the publishers of Potter's 'little books'; what's on 'Beatrix Potter-wise' around the country; and most importantly the thoughts, ideas and collections of our members.

BEATRIX POTTER™ © Frederick Warne & Co., 2021.
Frederick Warne & Co. is the owner of all rights, copyrights and trademarks in the Beatrix Potter character names and illustrations. Licensed by Frederick Warne & Co. Ltd.
Catalogues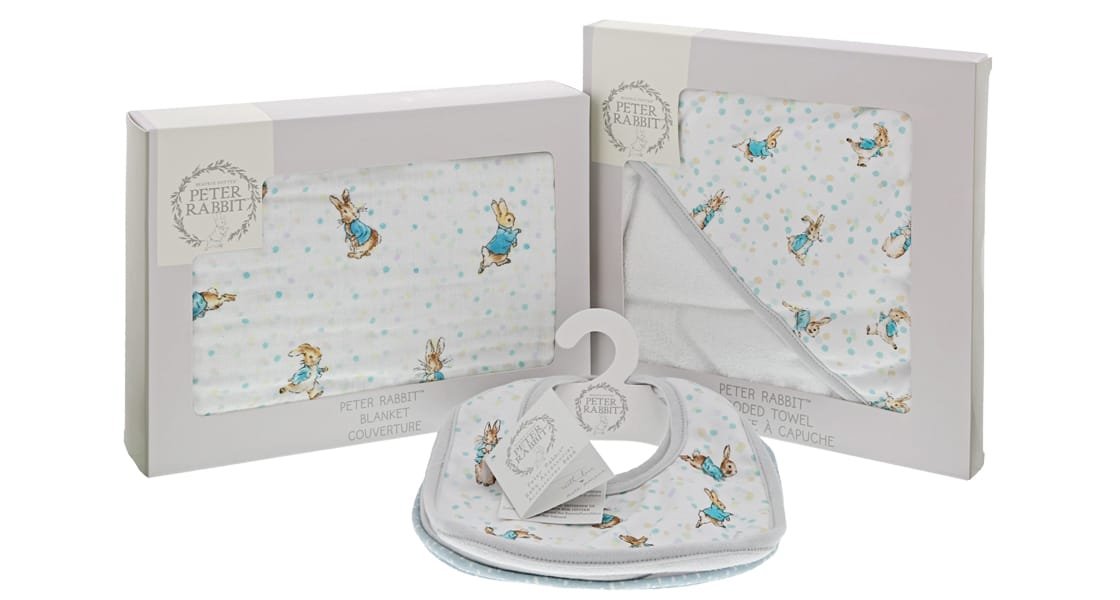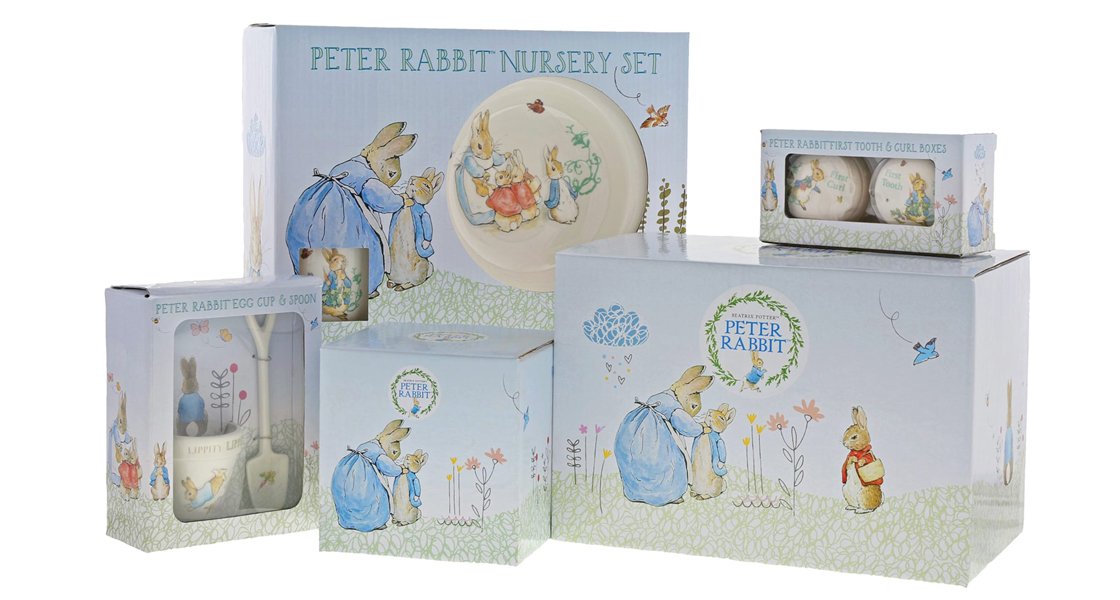 ---
Beatrix Potter News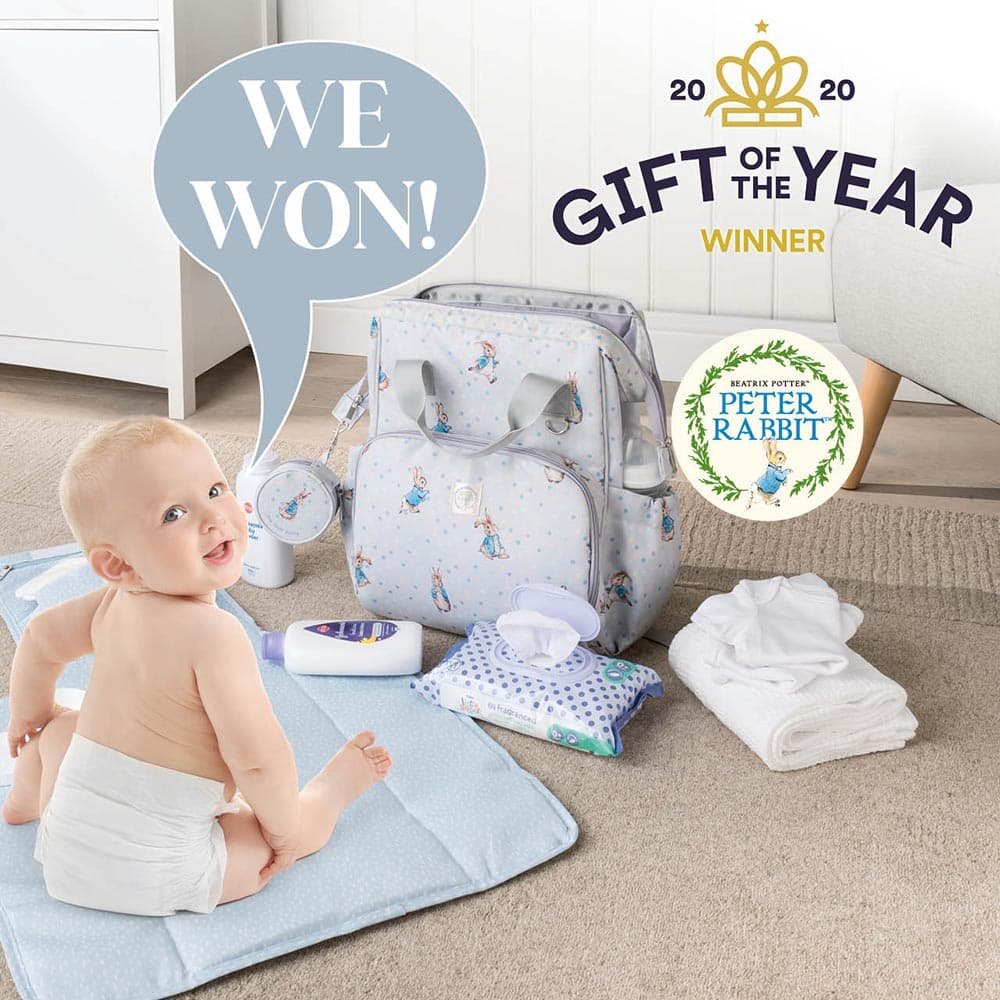 Pop the cork and clink those glasses because here at Enesco we're celebrating in style! That's right… earlier this week we were named national award winners for one of our very special licensed collections.
Read More >>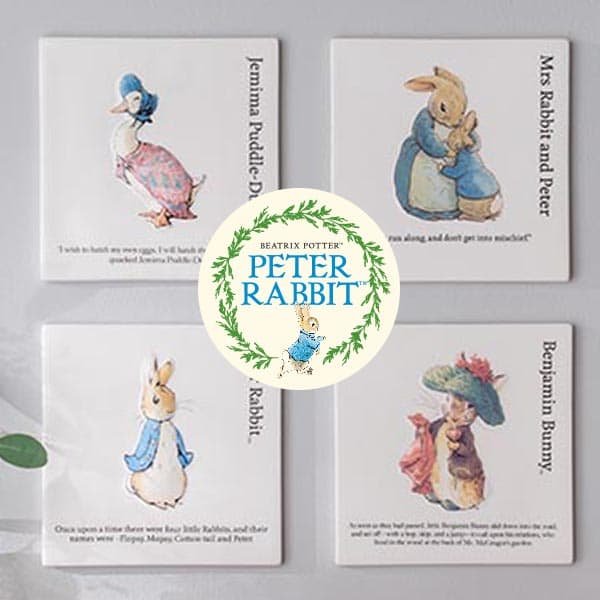 In a brand-new product format, contemporary gift retailer, Enesco, is proud to introduce its latest offering within its licenced Beatrix Potter collection.
Read More >>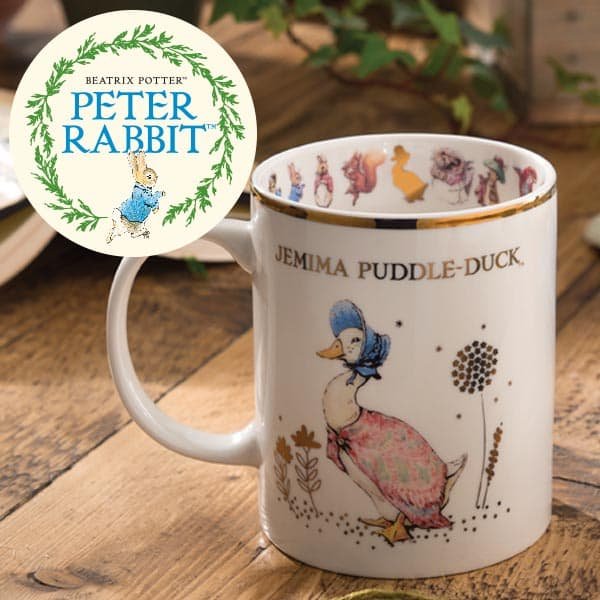 Contemporary gift and homeware retailer, Enesco, is proud to present its second exclusive Mug of the Year, a new concept within the licensed Beatrix Potter collection.
Read More >>