Enesco has been producing Beatrix Potter giftware since gaining a licence in 1987. The range has grown in size, popularity and content due to faithful attention to her original style.
Over the years our artists have captured the essence of Beatrix Potter's lovable characters beautifully by bringing to life her original drawings, creating a delightful selection of figurines and giftware, which appeal to all fans of Beatrix Potter™.
In 2017 we launched our first range of Beatrix Potter adult accessories including a scarf, an every day bag, a purse, an umbrella, a wash bag and a tote bag. For 2018, we've introduced a range of toiletries in a lovely gift set, plus soap in a tin! The packaging follows original images using them in a modern, complementary design and the fragrance is 'clean linen' — Mrs. Tiggy-Winkle™ would approve, hopefully so will you!
The collection includes figurines, nurseryware, money banks and decorations featuring the best-known characters,
In 2003, a collectors' club was established — Friends of Peter Rabbit Club, which caters for Beatrix Potter™ fans of all ages and interests. The membership of the club is around 4,000 from all over the world. Members receive an exclusive free gift figurine with each year's membership. There are also opportunities to purchase club figurines and members will receive the Hill Top Tales magazine twice a year, which has information on all aspects of Beatrix Potter's life – you wouldn't believe the range of her interests and work! Hill Top also includes competitions, regular input from Warne, the publishers of Potter's 'little books', what's on 'Beatrix Potter-wise' around the country, and most importantly the thoughts, ideas and collections of our members,
BEATRIX POTTER™ © Frederick Warne & Co., 2018.
Frederick Warne & Co. is the owner of all rights, copyrights and trademarks in the Beatrix Potter character names and illustrations. Licensed by Silvergate PPL Ltd. part of the Silvergate Media group of companies.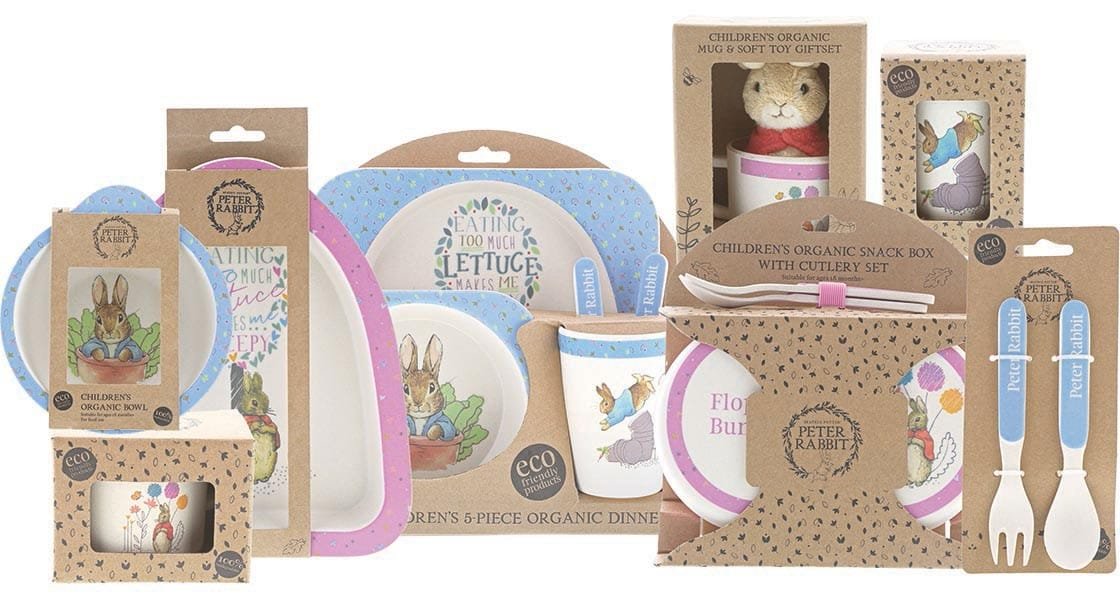 Catalogues
---
Beatrix Potter News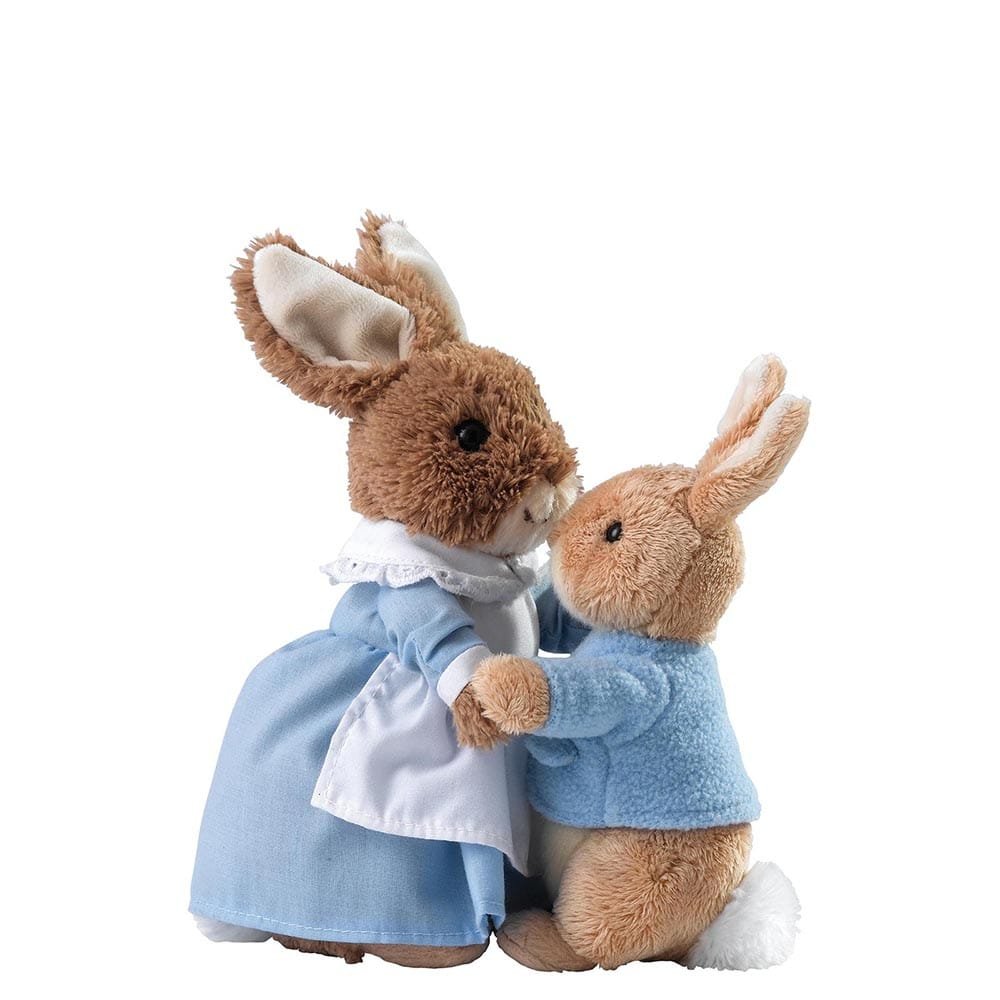 Mums are amazing, aren't they? They come in all different shapes and sizes too! They could be a grandma, auntie, sister or special friend. Either way, there's nothing quite like the warm and cosy cuddles from the special ladies in our lives, and so why not help your customers to let their loved ones know this Mother's Day just how special they are, with a selection of our favourite Beatrix Potter products…
Read More >>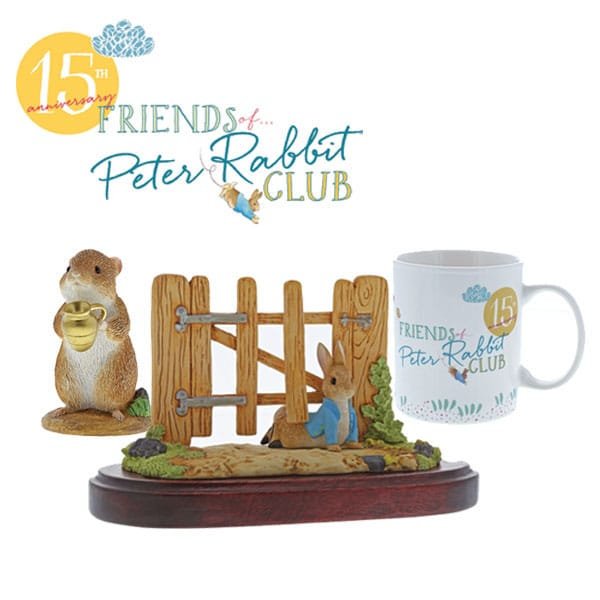 Hip-hip hurray and happy birthday! Did you know, the Friends of Peter Rabbit™ Club is celebrating its 15th anniversary this year? To mark such a massive milestone, we've unveiled some new and exclusive Beatrix Potter items for you to get your paws on, which are available only to members of the club.
Read More >>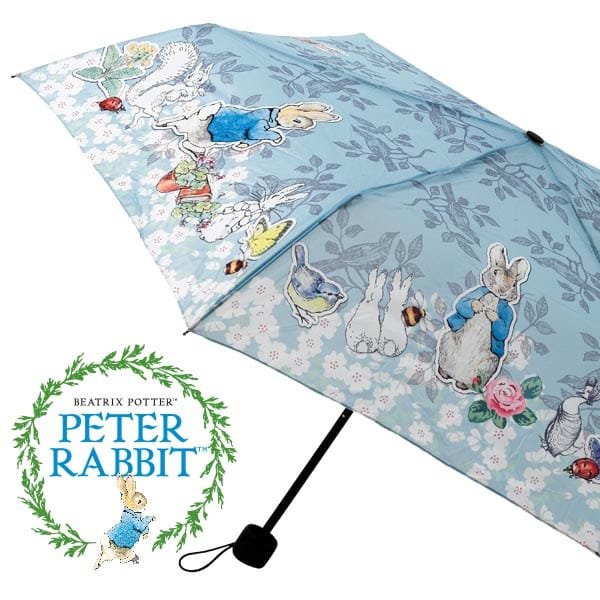 New and exclusive from Enesco — the contemporary gift company has announced the launch of a new Beatrix Potter collection — its Peter Rabbit™ adult accessories.
Read More >>