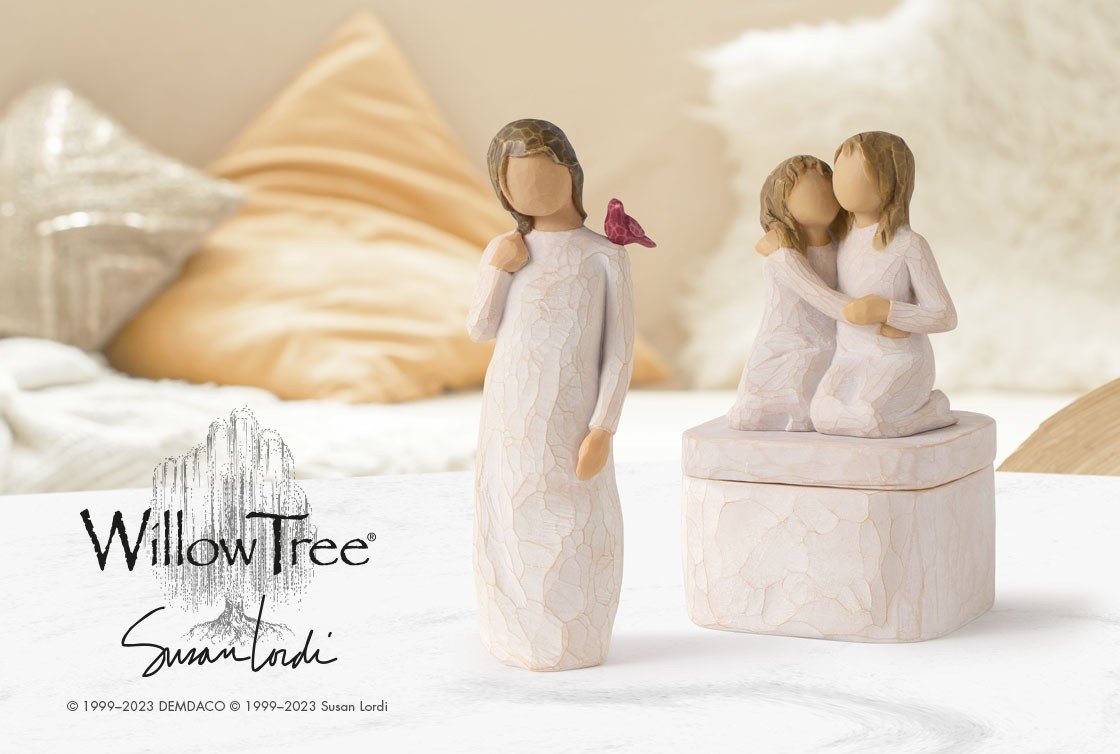 For more than 20 years Willow Tree figures continue to be one of the most popular gift choices in the UK and around the world
Artist Susan Lordi hand carves the original of each Willow Tree sculpture. Using family and friends as models, Susan tries to capture a moment in time, or express a feeling. Pieces are cast from her original carvings, and then individually painted by hand. Softly washed colours, carved and metal accents, and representative icons of nature mark Susan's work.

Her figures continue to evolve as she identifies emotions so important for us to convey, and renders them in simple, pure gestures. These art forms beautifully express love, closeness, healing, courage, hope…all the emotions of a life well lived.

The name Willow Tree was chosen to symbolise all that is gestural and beckoning. The figures are columnar in design, like a tree, and often carry natural objects or animals as metaphors for human virtues or qualities…rosemary for remembrance, a bird for healing, flowers for beauty. The sculptures are rendered so as to suggest elegance, simplicity, peace and serenity. Forms reveal their expressions through body gestures only…a tilt of the head, placement of the hands, a turn of the body.

Emotions are left to the viewer to discern, which makes them personal and powerful. 'Willow Tree is not necessarily a likeness, it's a way of conveying emotion…a reminder of someone we want to keep close, or a memory that we want to touch, or see.

I hope that people can recognise subtle expressions or gestures of those they love, and from that, be able to select pieces that are uniquely meaningful for them.' Susan Lordi

© 1999–2023 DEMDACO
© 1999–2023 Susan Lordi

Important Information for retailers:
At the foot of this page, and in the relater files section (when logged in) is a reference to Willow Tree Copyright Guidelines which you should be aware of. Please read it through as the owners of the brand have asked that we communicate to all of our Willow Tree retailers the strict policy on the internet marketing of the Willow Tree range.
Catalogues
Susan Lordi - Susan Lordi is known for her innovative fibre art that has been exhibited, distributed and published internationally. Susan received an MFA with honours from the University of Kansas in 1993, and has taught textile art and design at university, been a visiting artist, and shown her work in curated museum exhibitions.... - Read more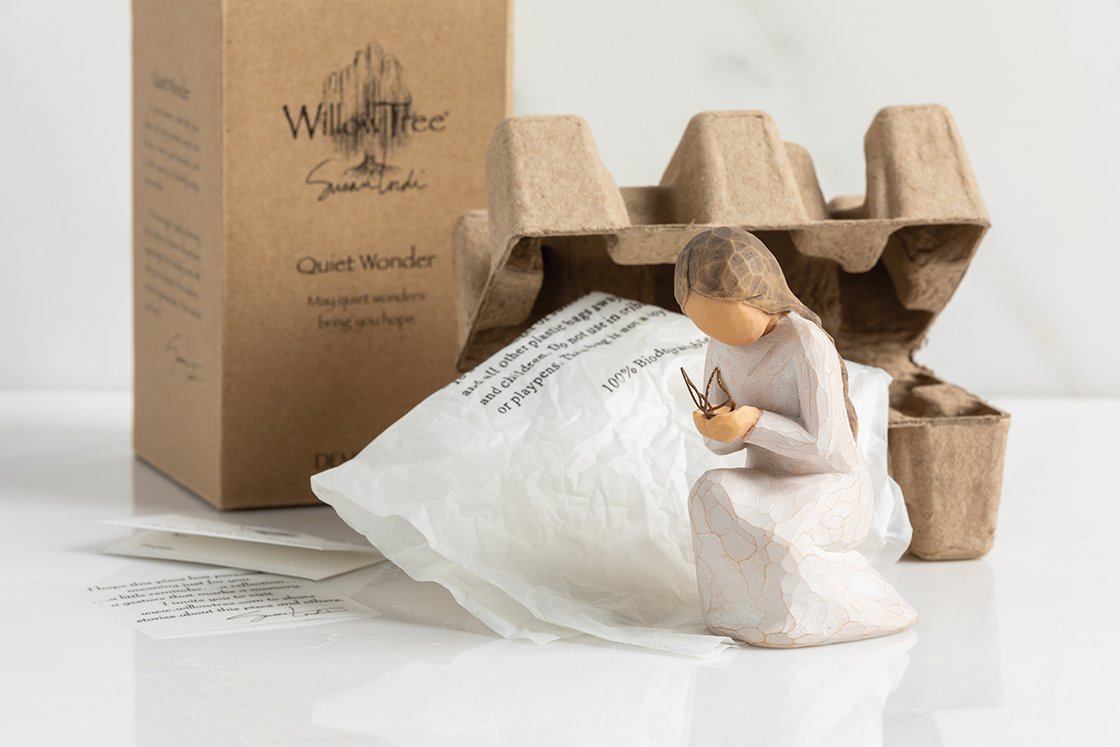 ---
Willow Tree News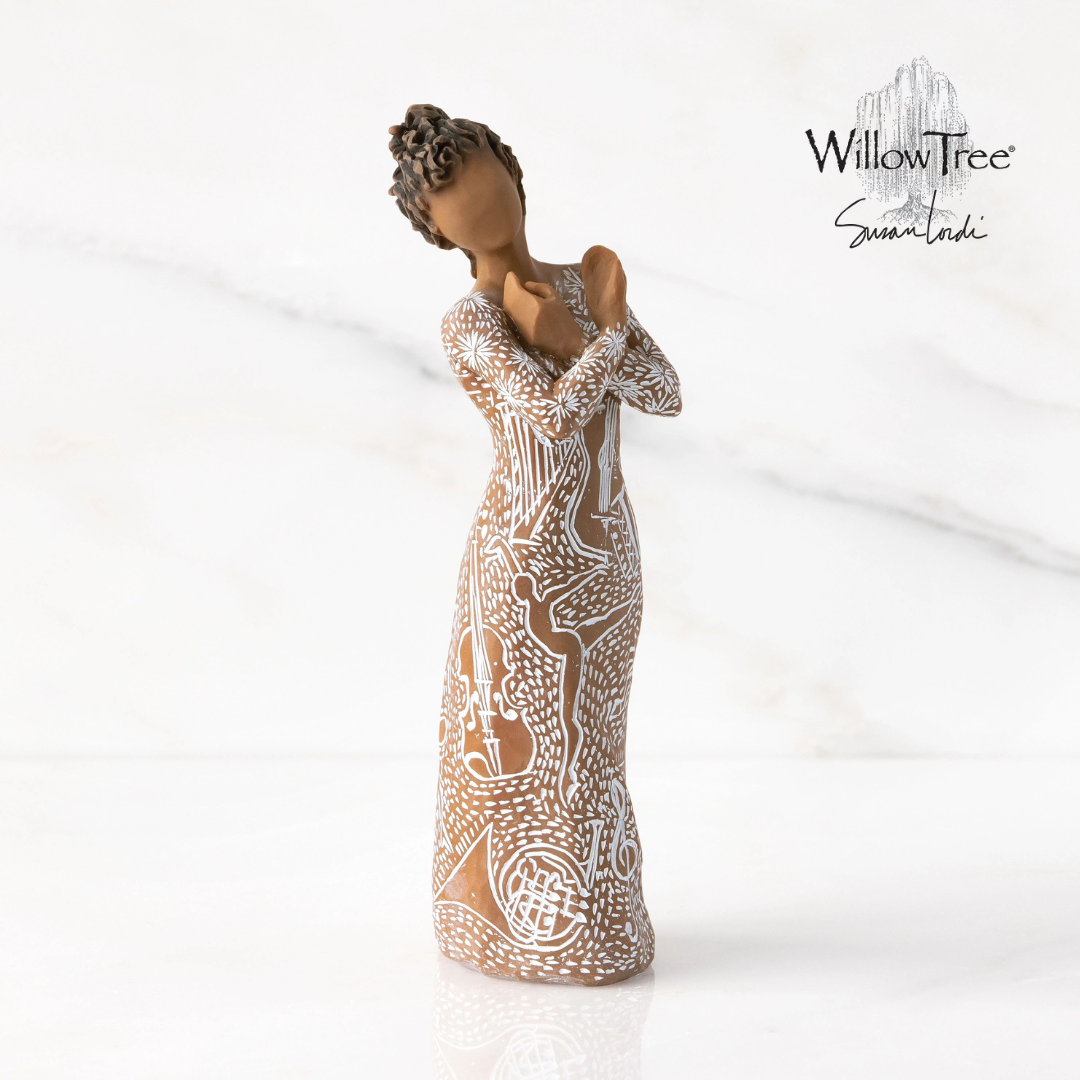 Contemporary gift retailer, Enesco, has unveiled two variations of a new figurine joining the Willow Tree® family, stylishly depicting the power music has to move and speak to us all.
Read More >>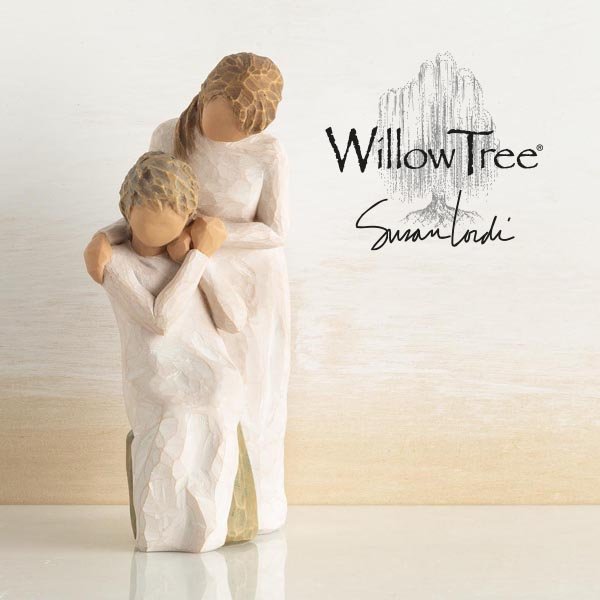 Contemporary gift-giving company, Enesco, has unveiled a new figurine joining the Willow Tree® family, depicting the bond between mother and daughter as they progress through life together and the roles of care-giver are inevitably reversed.
Read More >>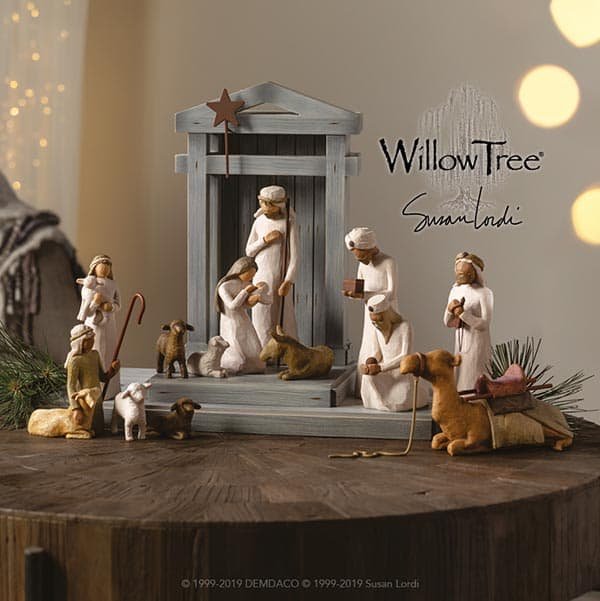 Christmas comes but once a year and it really is true what they say… it is the most magical season of all!
Read More >>