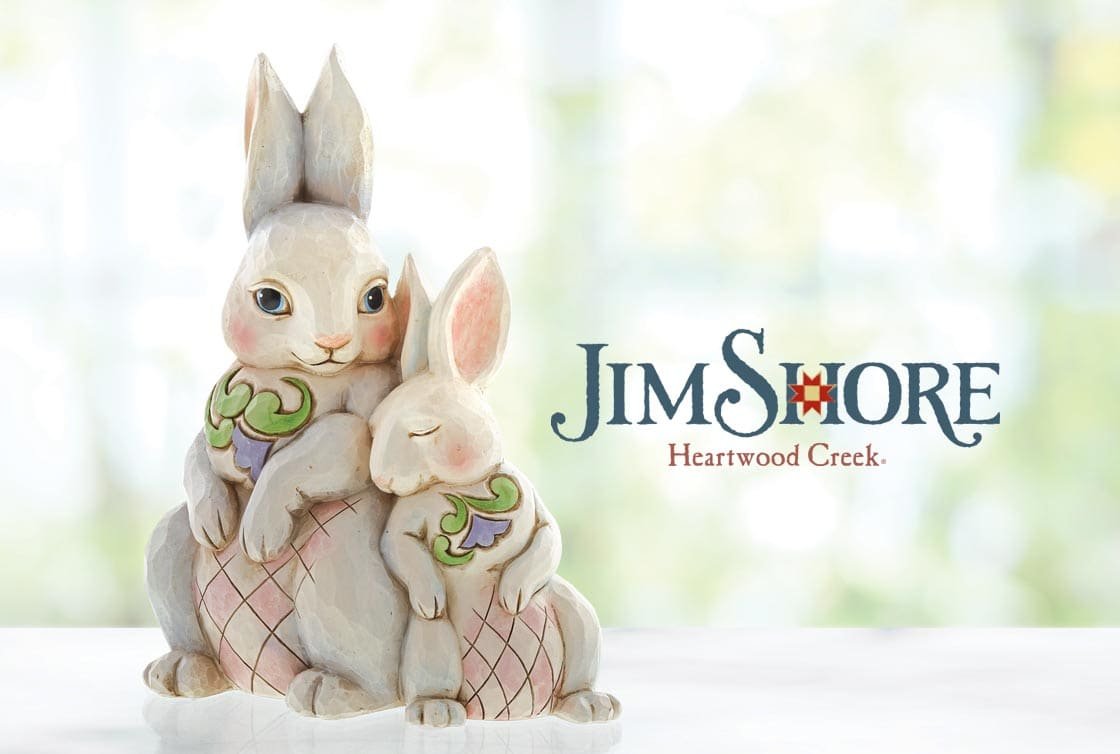 The Jim Shore Heartwood Creek® collection celebrates over fifteen years of a wonderful partnership between award-winning artist Jim Shore and Enesco.
Loved worldwide, the collection showcases Jim's inimitable hand-carved style, which blends the traditional motifs of American and European folk art with his trademark quilt and rosemaling patterns, extensive colour palette and attention to detail to create stunning, heartfelt collectibles and home décor items.
The integrity of each piece is upheld by the skilled craftsmanship involved in taking Jim's original renderings and sculpting them into three-dimensional art forms — each handmade and lovingly hand painted to ensure quality and authenticity.

The Heartwood Creek collection has evolved from its humble beginnings of just a few Santa pieces to a collection that celebrates the seasons with an emphasis on Christmas. With figural designs of Santas, angels and animals, each has stayed true to Jim's original inspirations of a lifelong love of quilting, combined with the rich traditions of folk art.
© 2018 Enesco, LLC. © 2018 Jim Shore Designs, Inc.,
Heartwood Creek® is a registered mark of Jim Shore Designs, Inc.

Catalogues
Jim Shore - The award-winning creator of the Heartwood Creek™ collection, Jim originally studied to be an engineer… - Read more
---
Heartwood Creek by Jim Shore News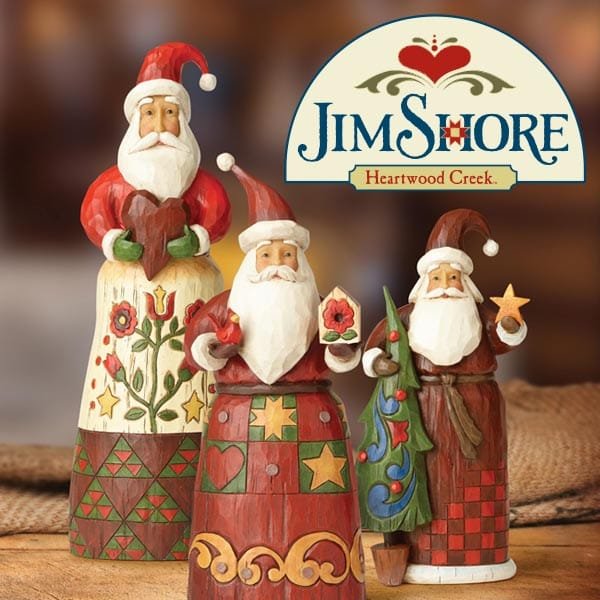 Just in time for the festive season, the award-winning creator of Heartwood Creek®, Jim Shore has unveiled a brand-new collection harking back to timeless Christmastime traditions.
Read More >>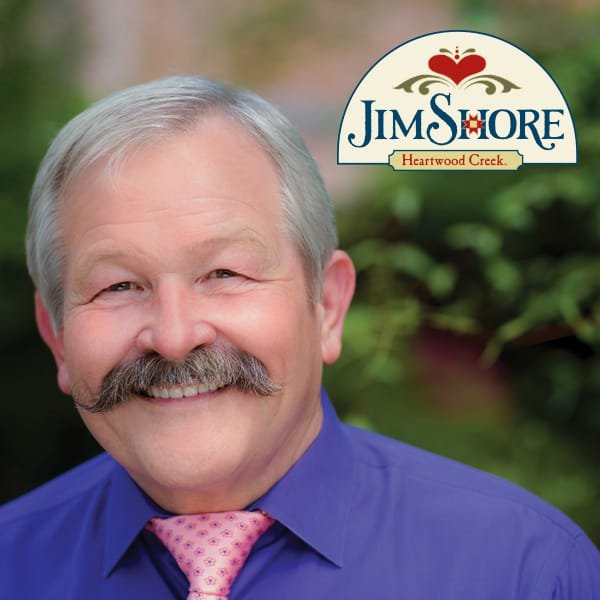 2017 marks the fifteenth anniversary of the Heartwood Creek collection and Jim Shore's remarkable partnership with Enesco. 
Read More >>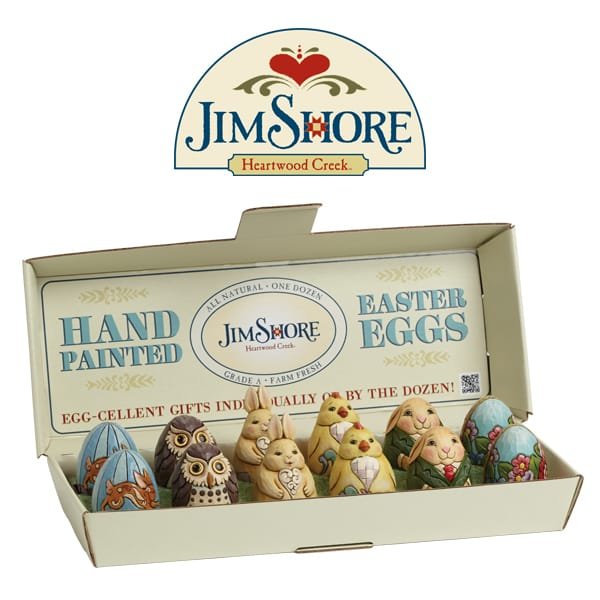 Created for Enesco, Heartwood Creek is one of the most recognizable brands of collectibles in the world. The enormous popularity of award-winning artist, sculptor and painter Jim Shore is the result of a lifetime of dedication, inspiration and hard work and showcases his passion for American and European folk art.
Read More >>