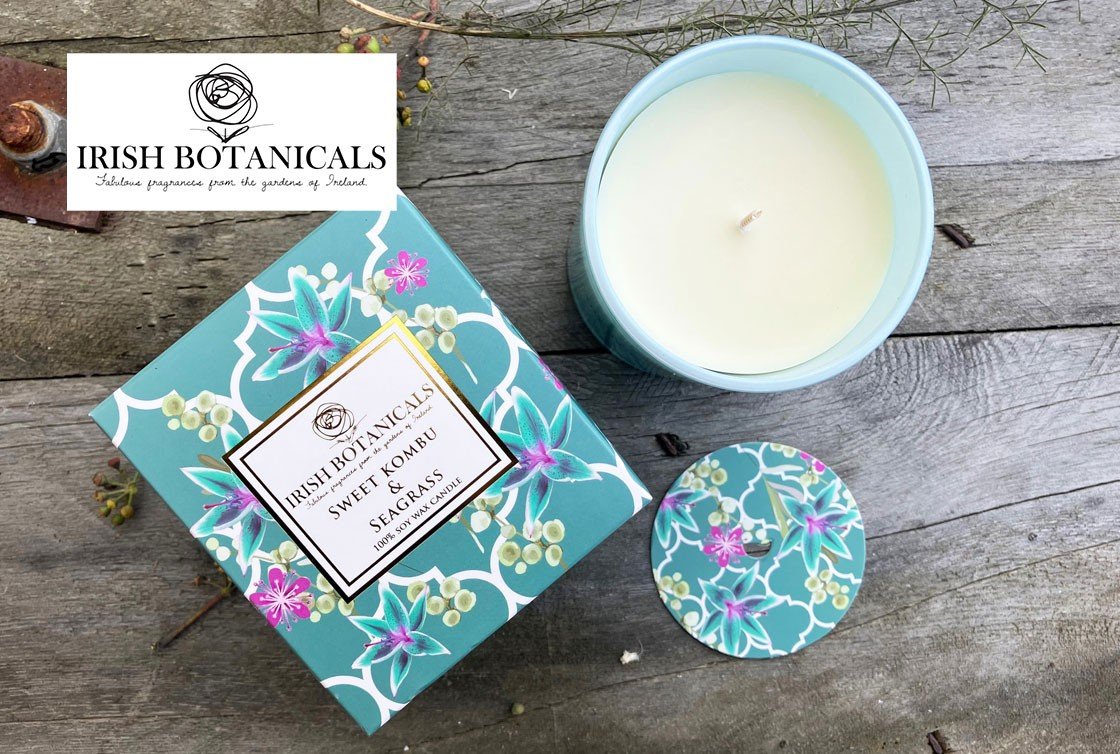 Presented in gorgeous gift packaging, the Irish Botanicals range is fun, fabulous and affordable!
Irish Botanicals creator Rachel McCann has taken her inspiration for this collection from the herbs and fragrances found in gardens throughout Ireland. The collection includes candles, diffusers and perfume, with many more fabulous additions coming very soon!
Rachel's passion for fragrance is as addictive as the fragrances she creates. As a fragrance mixologist, she loves the effects of herbs and the sweet contrast of both fresh and wildflowers. She is packaging obsessed too, so always wants to create the nicest gift boxes that sum up just what is inside!
All Irish Botanicals candles are made from 100% natural wax with premium scent. Each fragrance is available as both a candle and diffuser, and six customer favourite scents have just been introduced as a perfume!
Not currently available in Eire or Northern Ireland.
Irish Botanicals © 2023 All Rights Reserved.