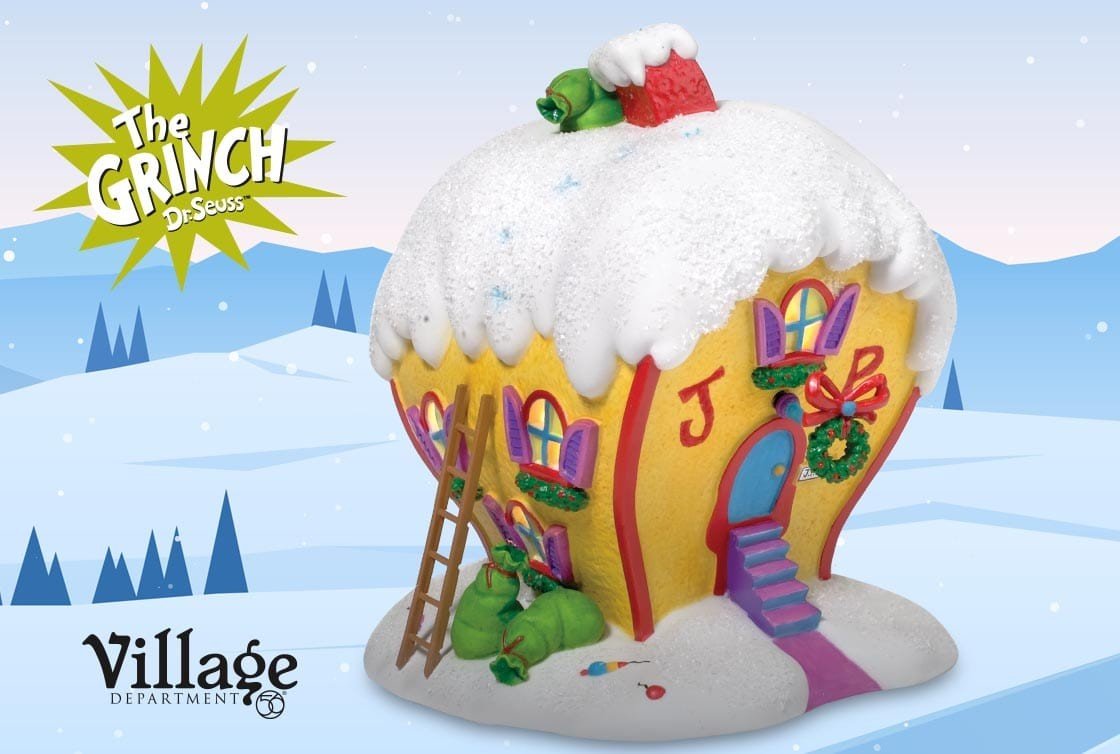 Every Who in Who-ville liked Christmas a lot…but the Grinch who lived north of Who-ville did not!
First published in 1957, the Doctor Seuss classic, heart-warming tale of the grumpy Grinch learning to love Christmas, has entertained children around the world. And now you can grow your heart three sizes with our Grinch Village. You might even hear some carolling Whos!
With pieces hand-crafted, intricately hand-painted to ensure the highest quality of detail, these are a great addition to any holiday décor. Each piece can be lit up to showcase the warmth of Cindy-Lou Who's home and as a dramatic backdrop for the Grinch, high on his mountain.
Each piece is available with either a UK or EU plug, ensuring an item that can be enjoyed where-ever you are.
Catalogues