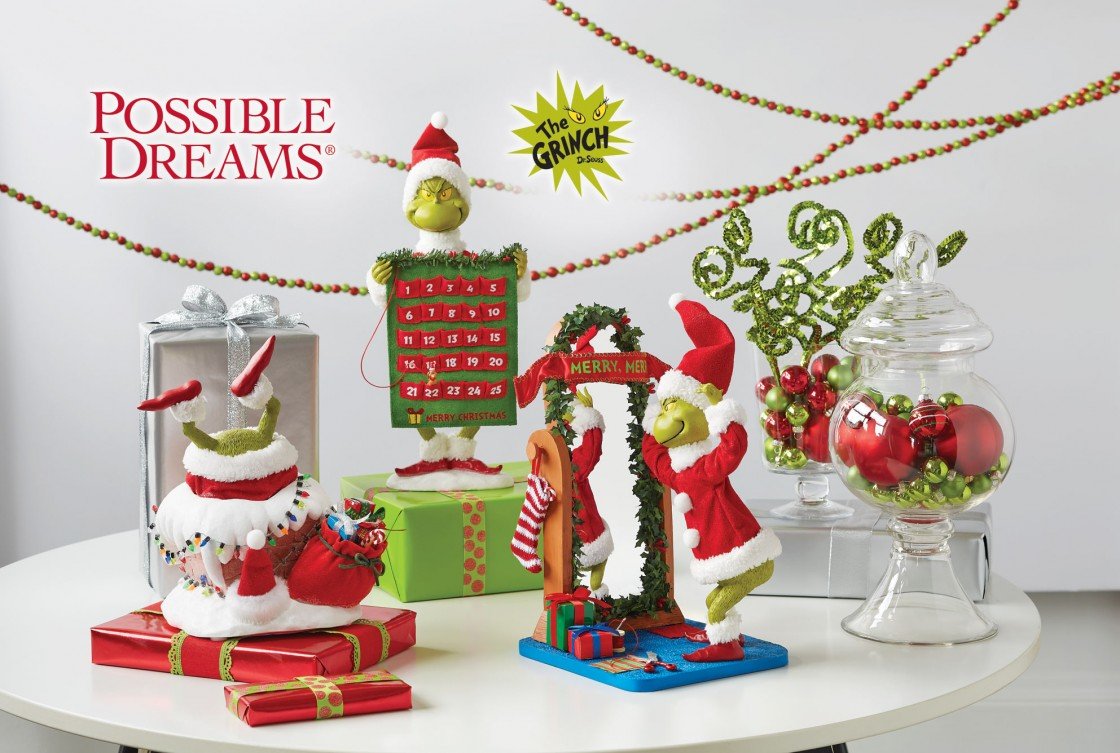 The number one Santa brand worldwide, exclusively from Enesco.
Since 1985, Possible Dreams has been bringing Santa to life. Acquired by Department 56 in 2005, we have worked hard to maintain the high standard that everyone knows and loves.
Every piece in the Possible Dreams collection tells a story. They are all handcrafted from a unique combination of cast stone and hand-painted Clothtique — a stiffened fabric material — with mixed media accents unique to each design.
From the original drawing to the finished product, each can take up to two years to be completed, and are finished with an official Possible Dreams brass tag to prove their authenticity.
Each year there are new pieces joining the collection and we are proud to work with big brands such as Disney, The Grinch and Peanuts to ensure that there are always fun, new characters to bring Christmas cheer to homes everywhere.
© 2023 Department 56, Inc. 2023 Enesco Ltd. TM & © 2023 Dr. Seuss Enterprises, L.P. All Rights Reserved.