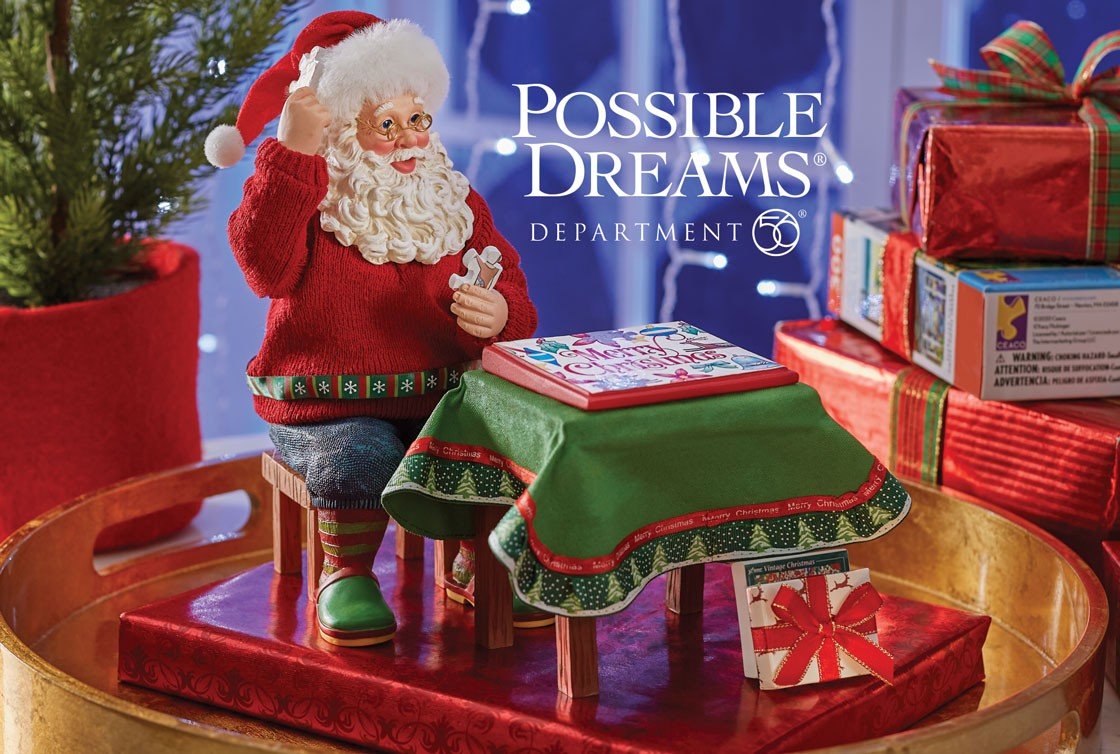 Bringing Santa to life with Possible Dreams from Department 56.
First introduced in 1985, the Possible Dreams range of Santa Figurines was acquired by Department 56 in 2005, and has since become the number one Santa brand globally.
Every piece in the Possible Dreams collection tells a story and is handcrafted from a unique combination of resin and hand-painted Clothtique — a stiffened fabric material — with mixed media accents specific to every piece, bringing them to life before your eyes. All are handmade and unique, taking almost two years to produce from concept to finished product, and come with a brass tag to prove their authenticity.
Look out for new figurines joining this delightful collection in 2021.
© 2021 Department 56, Inc. 2021 Enesco Ltd.