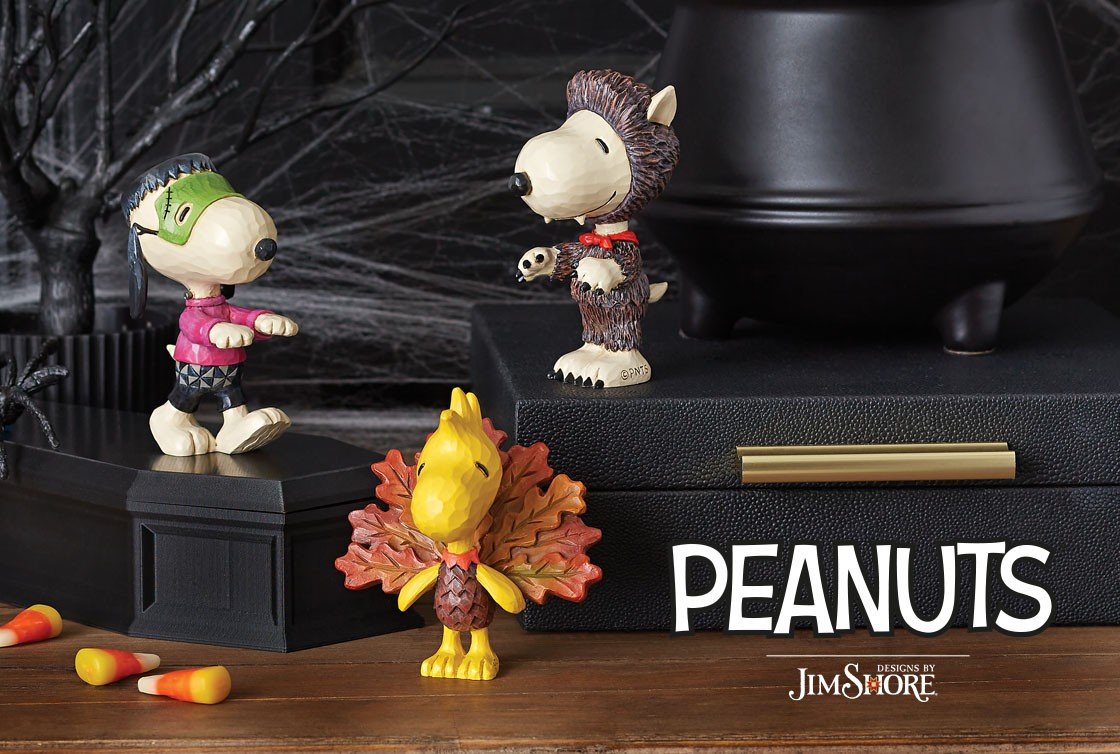 Peanuts™ by Jim Shore showcases the Peanuts gang as interpreted and designed by one of America's leading folk artists.
For over seventy years, Snoopy, Charlie Brown, and the rest of the Charles Schulz's beloved characters continue to resonate with fans around the world.
Jim Shore's collectible figurines celebrate nostalgic Peanuts moments as memorable gifts.
Both nostalgic and traditional, Peanuts is 'affordable art' that reflects quality craftsmanship and detail.
Even though seasonal themes are a strong component of the Brand, Peanuts by Jim Shore is presented in collections based on most popular and highly promoted gift giving occasions such as Birthday, Valentines and Mother's Day — creating an everyday selling opportunity. Gifted and collected by a wide range of Jim Shore and Peanuts Enthusiasts.
• Available exclusively from Enesco
• Award-winning Artist
• Hand painted
• Hand sculpted by skilled artisans
Jim Shore Mission Statement, 'Provide distinctive, artisan giftware that creates meaningful connections between friends and family. Visually share stories, express tradition and celebrate life's special moments through hand-crafted works of art to be shared for generations to come.'
© 2023 Peanuts Worldwide © 2023 Jim Shore Designs, Inc