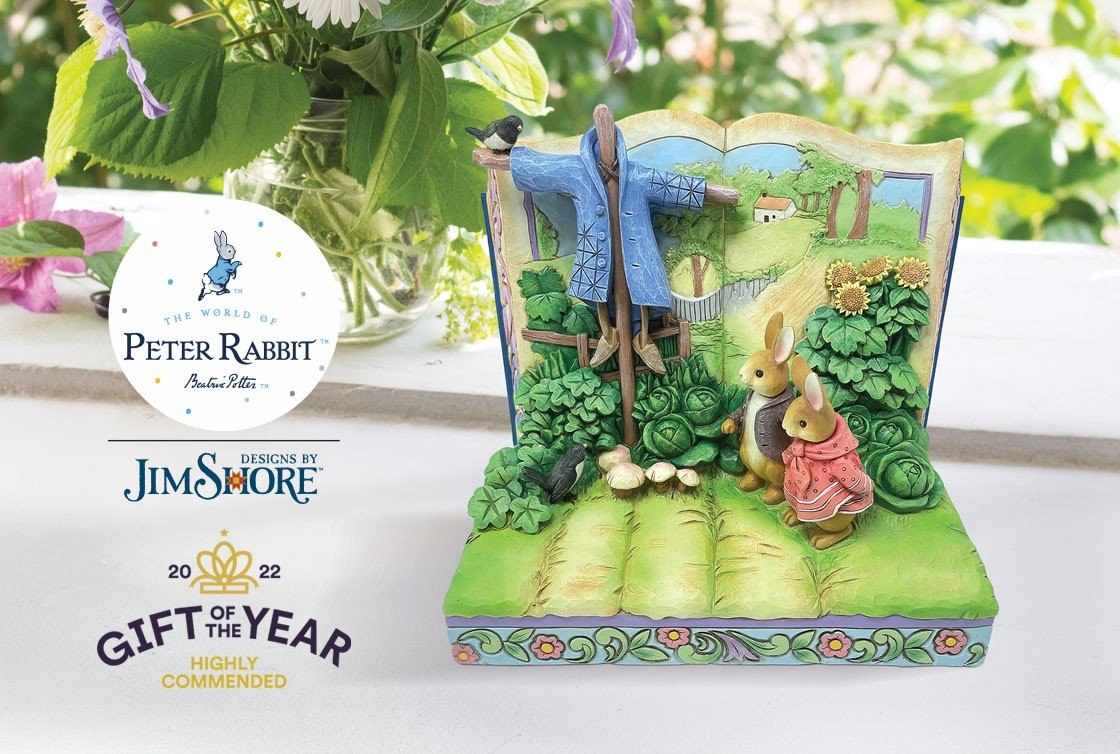 Over the years, artists from around the world have captured the essence of Beatrix Potter's lovable characters beautifully by bringing to life her original drawings in their own unique way, which appeal to all fans of Beatrix Potter™.
Award winning folk artist, Jim Shore brings to Enesco, his unique style to Beatrix Potter's beloved story, The Tale of Peter Rabbit, through charming hand-crafted gifts that will delight her readers of all ages.
This Jim Shore Beatrix Potter collection consists of beautifully hand-crafted figurines and hanging ornaments. Jim Shore helps to capture the personality of Beatrix Potter's famous characters with his exquisite craftsmanship.
'I spent a good deal of time in the Lake District of England, studying Beatrix Potter. She was a remarkable woman, an artist and writer of course, but also a scientist and conservationist. That range of interests and commitment drew me to discover more about her life and her work. And the more I learned the more enchanted I became.' Jim Shore.
BEATRIX POTTER™ © Frederick Warne & Co., 2023.
Frederick Warne & Co. is the owner of all rights, copyrights and trademarks in the Beatrix Potter character names and illustrations. Licensed by Frederick Warne & Co. Ltd. All rights reserved. © 2023 Jim Shore Designs, Inc.