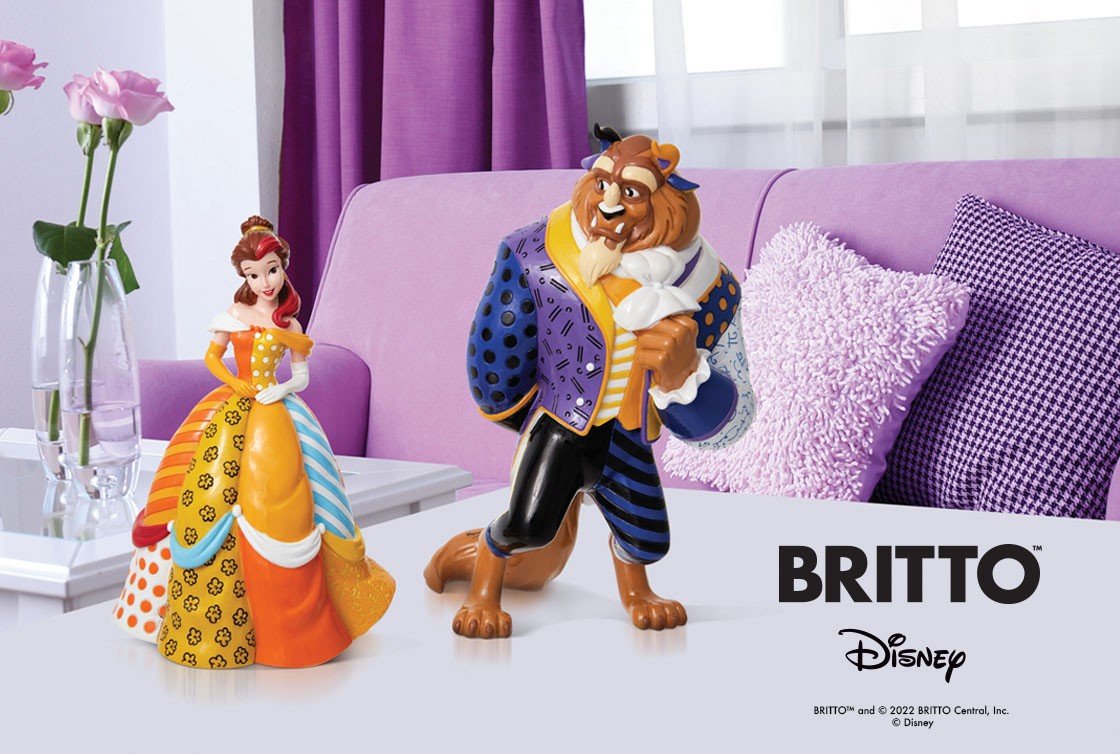 Romero Britto interprets Disney's most beloved characters in brightly-coloured accessories and figurative works of art — each 'popping' with vibrant patterns and exquisite detail.
Pop Artist Romero Britto uses vibrant colours and bold patterns as a visual language of hope and happiness. This unique collection pairs the number one family brand with today's most sought after contemporary artist. Romero Britto — international pop art sensation has interpreted some of the world's favourite Disney characters in figurines, and mugs, in his signature style.
Each highly collectable figurine is made from cast stone and has a high gloss finish. All are carefully hand-painted and presented in a branded gift box, making them the perfect Disney gift for all occasions.
This year, we see the introduction of new iconic poses of the classic characters Goofy and Donald along with a host of wonderful new figurines to add to the collection.
Disney by BRITTO is a range with huge heart and guaranteed, mass appeal for all.
© Disney BRITTO™ © 2022 Britto Central, Inc.
Catalogues