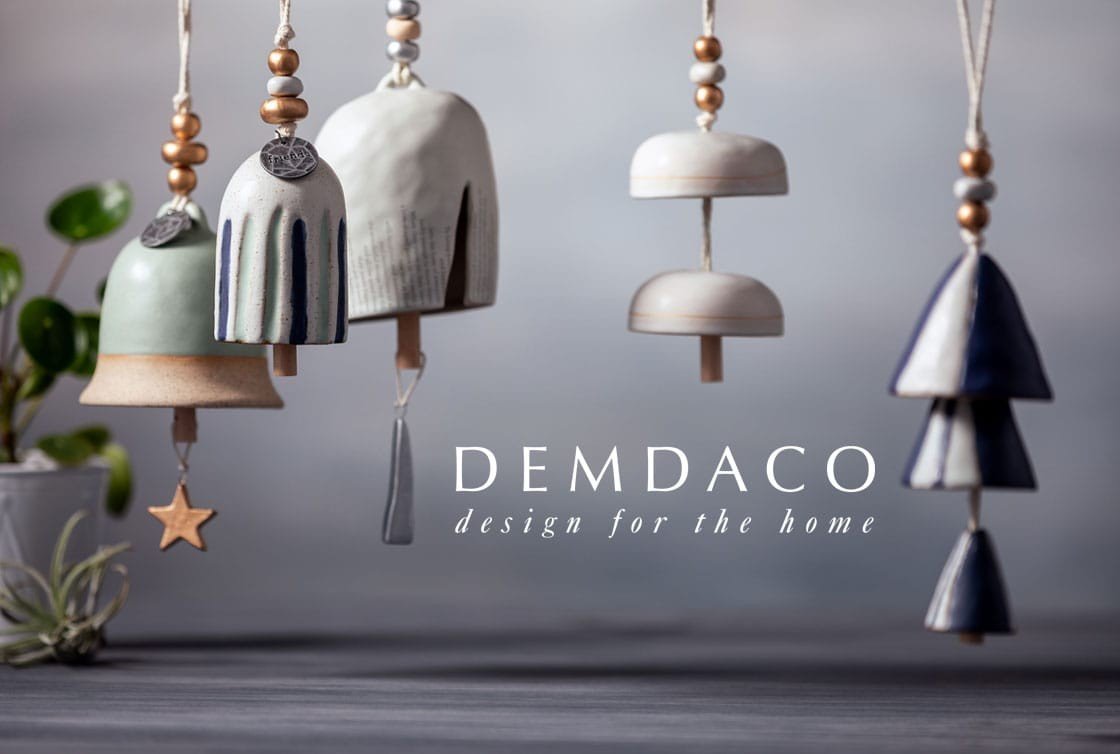 Featuring home accessories, games and hanging ornaments, the Demdaco collection has a gift for everyone.
New to Enesco, Demdaco (pronounced Dem-day-koh) strive to lift the spirits of all in times of celebrations, when comfort is needed most or just to put a smile on someone's face. Participating in some of the most important moments in your life, they bring conversation with every product. Filled with heartfelt sentiments and fun activities these classic, timeless pieces are fit for any occasion.
Demdaco features six collections: Quiet Moments shows how important self-care is and taking time out is essential. Together Time brings families together in a fun way. Meaningful Moments features on-trend succulents with stitched messages on the front. Inspired Bells is all about hand-crafted bells in a sweet-sounding way. Impressions brings real leather wall art printed with inspiring messages and glass vases, great for a rustic farmhouse look. Finally, artists such as Tracy Peshe have hand-crafted individual items to create beautiful gifts in the Heartful Home collection.
© 2022 DEMDACO
Catalogues