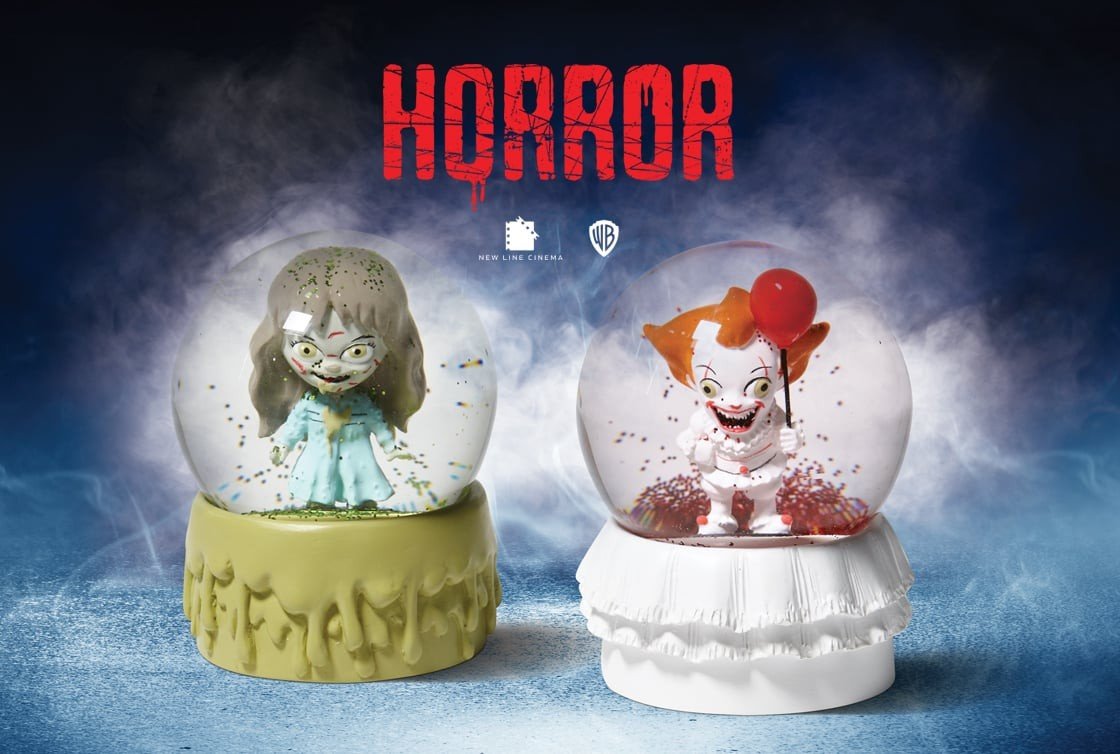 From the nightmarish minds at Warner Bros and New Line Cinema, comes the newest collection for you to bring home…if you dare!
Each piece from the Warner Bros Horror collection is modelled on a frightening character from an iconic film, designed to tap into your darkest fears. From demonic possessions, haunted dolls and child eating clowns, they have been perfectly sculpted from high quality cast stone before being hand painted by skilled artists.
Featuring four famous characters, Regan from The Exorcist™, Annabelle from Annabelle™, the Nun from The Nun™ and Pennywise the Clown™ from Stephen King's IT™. Each has been reimagined in a "Chibi" style – a Japanese term for someone or something that is short, before being packaged in a branded gift box.
There is sure to be a something for every horror fan.
™ Warner Bros. Entertainment Inc. WB SHIELD: © & ™ WBEI.
Catalogues