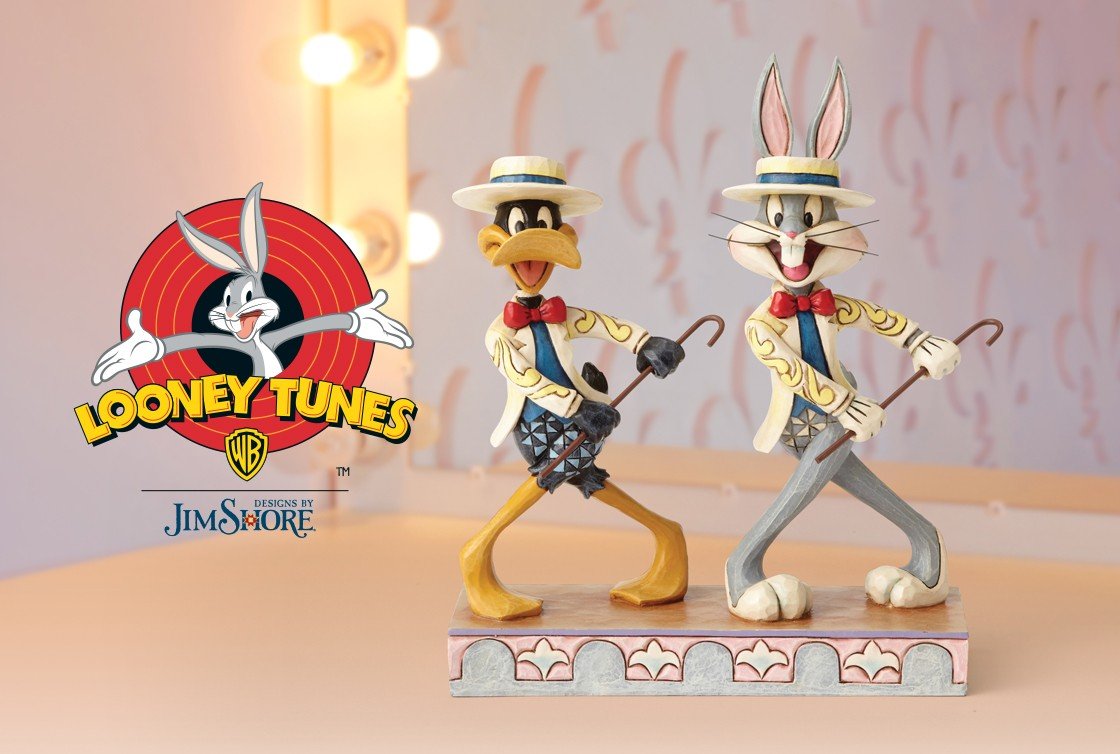 Combining a wacky cast of characters from the golden era of animation with the trademark designs of a renowned folk artist, Looney Tunes by Jim Shore is a collection of hand-crafted gifts offering timeless appeal.
The wise cracking Bugs Bunny, the beguiling Tweety Bird and the neurotic Daffy Duck are just three of the iconic personalities from the popular brand that star in the new Looney Tunes by Jim Shore figurine collection.
Looney Tunes is a proven high performance brand — boasting legendary characters popular with all ages, demographics and retail tiers. This authentic and nostalgic collection captures all of the charm and wise-cracking humour that Looney Tunes is famous for.
Jim Shore's designs are inspired by his passion for American folk art and his colourful, upbeat style is a perfect match for the Looney Tunes cast of funny and audacious characters. Sit back and enjoy the merry memories of the quick-witted crew as their antics and memorable sayings are relived in the new figurines, such as Bugs Bunny's 'What's Up Doc?', Tweety Bird's 'I Tawt I Taw a Puddy Tat' and Porky Pig's 'That's all folks!'
TM and © Warner Bros. Entertainment Inc. (s22)
© 2022 Jim Shore Designs