Spook-tacular Zero Book Ends to celebrate 25th anniversary of Nightmare Before Christmas in Enesco's Disney Showcase collection
Monday, 9 July 2018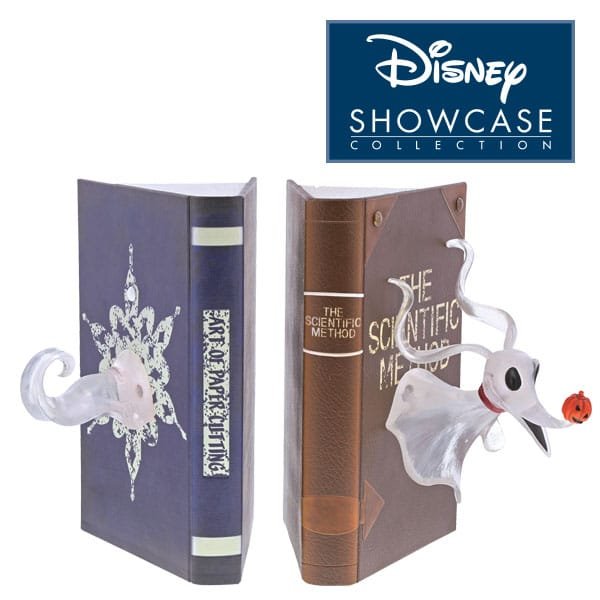 As Walt Disney Studios celebrates the 25th anniversary of Tim Burton's stop-motion 1993 film, A Nightmare Before Christmas, contemporary gift retailer Enesco has announced the introduction of a new piece in the Disney Showcase collection to mark the occasion.
The Zero Book Ends depicts Jack Skellington's pet ghost dog, appearing to morph through the different books in a demonstration of his ghostly manner.  With his head peering out of one book and his tail trailing behind out of the other, when in use holding a suite of books together, the Zero Book Ends gives the illusion of the dog running through the collection.
To add to the whimsical wonder of the piece, the head and tail of the Zero Book Ends also light up, giving a subtle blue-toned light to the clear figure of the fictional character.  What's more, the light is turned on and off with touch sensors, giving this piece an even more spook-tacular feel.
The Zero Book Ends stands at 20.0cm and is presented in a branded Disney Showcase box. It retails for £75.00 and 6 x AAA batteries are included. The Zero Book Ends is available to buy along with other items in the Disney Showcase collection via: www.enesco.co.uk.
Related Products