Fun at the farm this spring
Thursday, 15 March 2018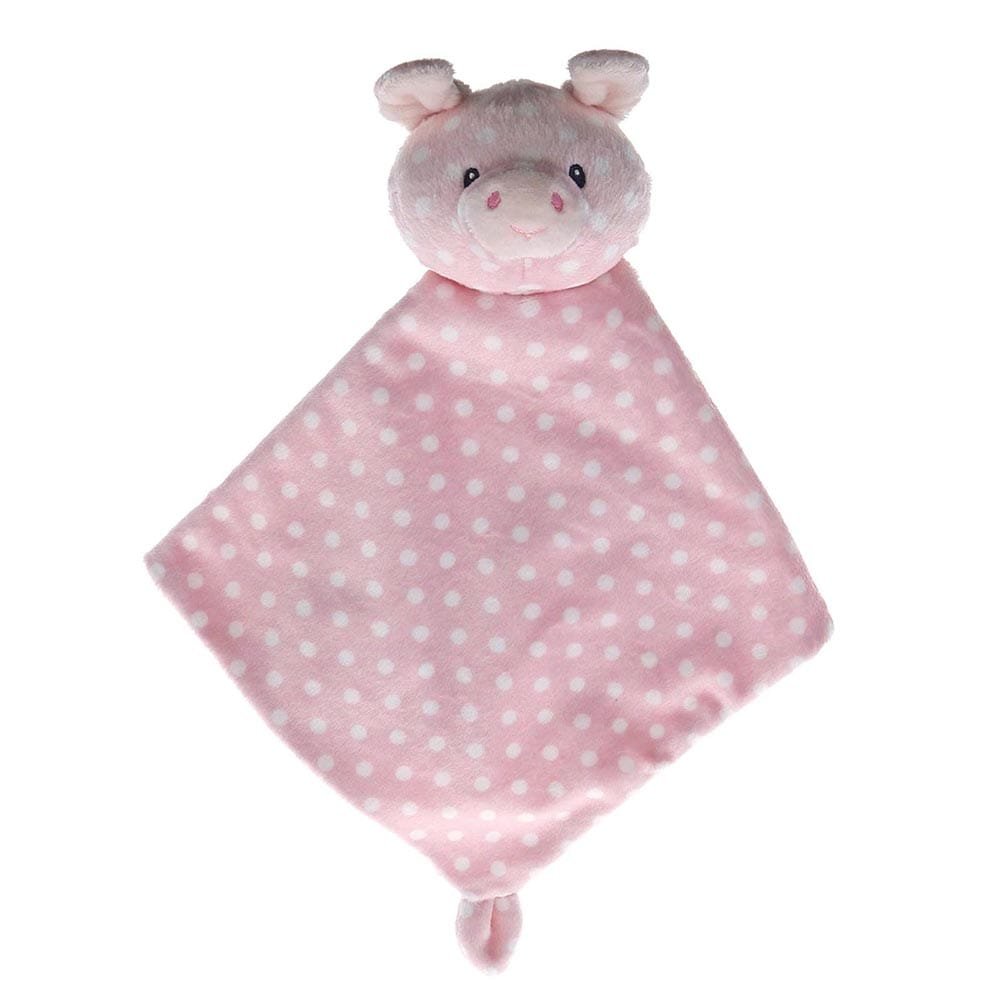 We've launched a brand-new collection of animal-themed lovey's and soft toys for babies
Hurrah! Spring has finally sprung (although if you believe what the weather forecast says, we could be due for another cold snap soon). Nevertheless, we're not letting that dampen our spirits, as we're super excited to tell you about a brand-new collection of baby products we know your customers are just going to love…
Perfect for springtime, the long walks in the countryside and day trips out to the farm as the weather warms up and the nights start to get lighter, is our Roly Poly collection!
New for spring is a whole host of Roly Poly lovey's and coordinating soft toys that your customers' little ones are just bound to love. Following the farmyard theme, babies and toddlers alike can get their hands on some of their favourite animals including a cow, horse, lamb, pig and a super-cute little bunny rabbit too!
Each animal has a distinct colour theme that looks lovely on its own, or works beautifully with the tones of the other animals, to create a pastel-coloured collective of totally adorable farmyard animals. The cow features an oh-so-on-trend shade of grey, the horse is a lovely shade of light blue, the little lamb has a gorgeous mink tone to its fabric, while the pig is a pretty shade of pink, with the bunny rabbit completing the line-up in a pastel yellow tone.
A key feature of all the Roly Poly items in the collection is the chic spotty theme. Dubbed a huge trend to for SS2018, each farmyard animal also features a very delicate polka dot pattern to its fabric in a complementing cream shade, off-set against the beautiful colours of the fabric of the different pieces. A great addition to any nursery or play room this season, it means the spotty-dotty-loveliness ties together the collection, giving it an on-trend feel while being cohesive, so it doesn't matter if your customers chose the pig, rabbit and horse for their little ones (or any other combination come to think of it…), they all co-ordinate together just perfectly!
Each farmyard animal is available to buy as a lovey and a soft toy. The lovey's are perfect for babies from birth with each animals' cute face being just the right size for little hands to grab hold of. The printed polka dot fabric is super soft (trust us, you have to feel it to believe it!) and is lined with satin, making it ever so tactile and something your customers' little ones will love to snuggle in to. The lovey's are 11.0cm tall, are of course CE marked, and are machine washable too, meaning it's a perfect shape and size to pop in the wash when grubby little fingers grab hold – another great feature that is sure to be a big hit with your customers!
Like the what you see? The Roly Poly farmyard lovey's are in stock now! With a SRP of just £16.00, it's a great price point and a very attractive proposition for your customers. Don't forget, these Roly Polys really are the real deal – all of our products are authentic and are created to the very highest quality standards. We totally understand that only the best will do for your customers' little ones, so every last drop of care and attention has gone into the design and production of these items, to create top-class soft toys.
Don't forget our coordinating Roly Poly soft toys too. Like the lovey's, they're made from the same super-soft polka dot fabric that is guaranteed to give your customers' kids extra-special hugs that last a lifetime. With adorable little faces and heads that wobble in a nodding-like feature, these farmyard favourites are just too cute to resist! Slightly taller than the lovey's, the soft toys are 15.0cm tall and are also CE marked. These too are in stock and available to buy too with a SRP of just £9.95.
And you guessed it… known as one of the most prestigious soft toy companies in the world, we take our reputation very seriously. The same care and attention goes into the creation of each and every soft toy that we make – no counterfeit goods here! So, please make sure you only order from our official GUND UK website and let your customers know they're buying the best for their babies too!
Already a huge hit, the Roly Poly lovey's and soft toys are not expected to stay in stock for long so please do order before it's too late. A super versatile product, they're the perfect present for new born babies or expectant mums and dads (not to mention a stylish addition to any on-trend nursery). Your customers are going to love them and the little ones their lives are bound to love their new farmyard friends too.