Meet Floe™…New Limited Edition Bear from GUND®
Sunday, 1 January 2017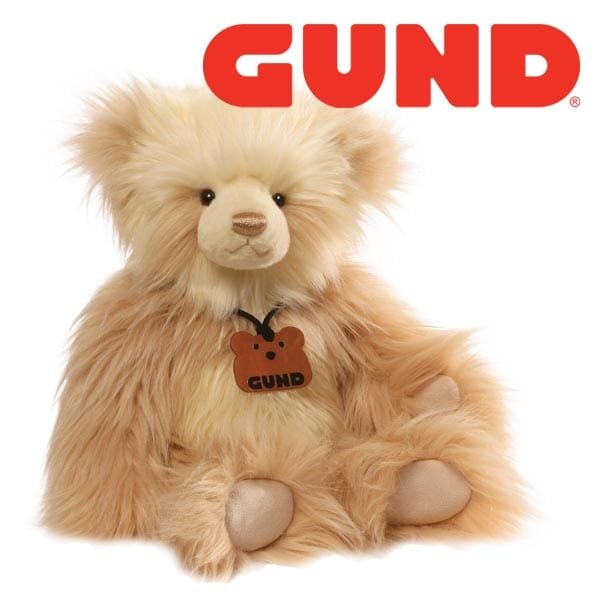 Exciting news! It's been a while since GUND® has launched a limited edition, and the gorgeous new Floe™ Bear with her luxurious super soft, thick, long pile fur reveals that is has definitely been worth the wait! Floe features a special GUND hang tag and is produced in a worldwide limited edition of just 1,000 pieces.
Also new for January 2017 is the adorable animated Wiggles™ the Sleepy Snoring Pig. When the button on his foreleg is pressed, his ears flap, whilst his tail and bum wiggles and he says five different phrases: 'I think it's time for my nap…', 'Grummm grumm grummm [grumble]…just a few more minutes…', 'Pigging out is hard work. I think I deserve a little break…', 'Should I nap? Or eat? Decisions, decisions…' and 'Hmmmghhh [Snort] Grummm grumm grummm [Grumble]… where's the snooze button? Wait, what time is it?!' Sentiments we can all relate to from time to time!
Both featured pieces will prove irresistible to avid fans of GUND.
Related Products