Brand-new extra large Peter Rabbit plush is hopping into stock on March 8th
Monday, 5 March 2018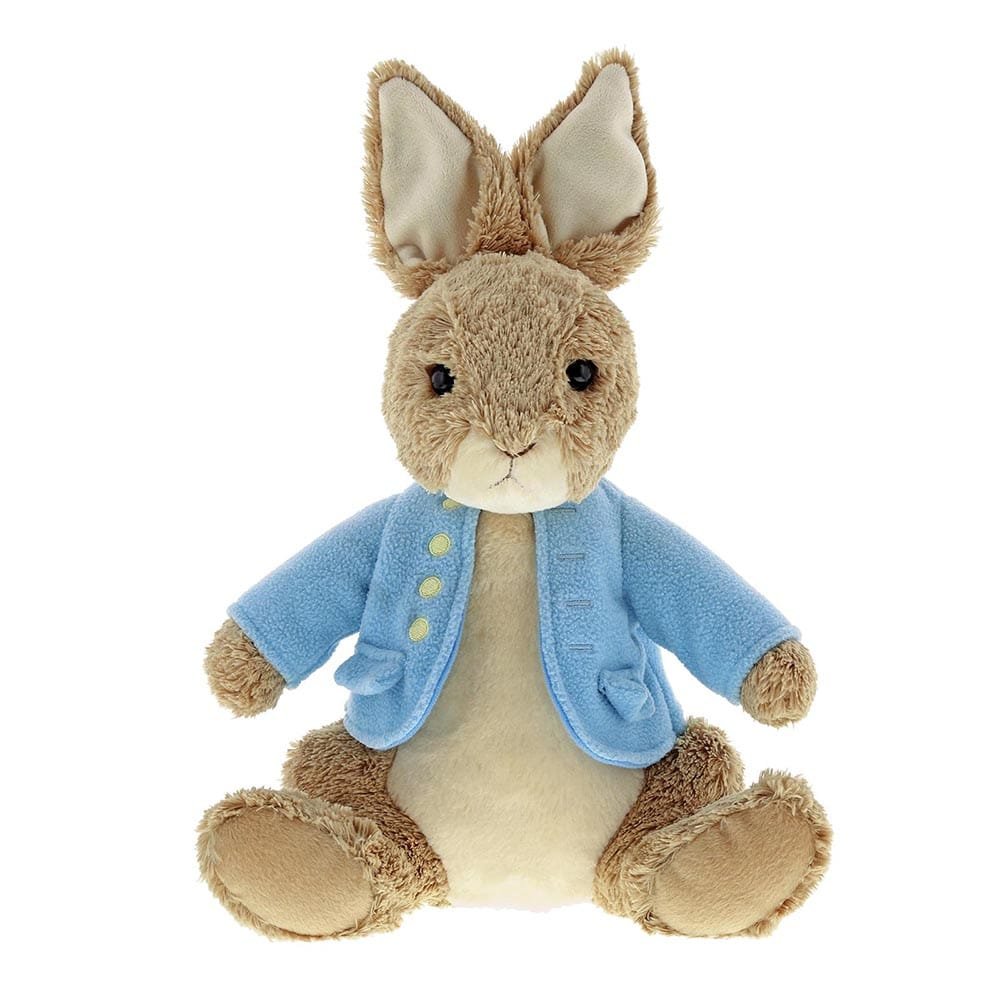 Are your customers fans of Peter Rabbit and his furry friends? If so, they're are in for a treat this Easter as a brand new plush is hopping into town…
We know how much your customers love our whole range of super soft toys and because they're made by GUND, they really do give hugs that last a lifetime, and so we're super excited to tell you all about the newest addition into the collection… the Extra Large Peter Rabbit!
Stand at a whopping 38.0cm tall and with a SRP of just £29.95, this soft toy is even more huggable than ever before. He has been made from beautifully soft fabric and is dressed in clothing exactly as illustrated by Beatrix Potter, with his signature blue jacket.  Sure to be adored by fans young and old, the Extra Large Peter Rabbit is suitable for children ages one and over, is hand washable for when those sticky fingers get a hold of him, and is CE marked.
Capturing all the quirks of your customers' favourite literary character from the books, if they've already got their paws on a Peter Rabbit plush or two, they're certainly going to want to add this one to their line-up of furry friends too, making for lots of happy bunnies up and down the land while keeping your till ringing we're sure!
Available to buy now, as the Extra Large Peter Rabbit is new for the spring season, we're also thinking about another type of fluffy bunny that's due to come hopping into town very soon… On Sunday 1st April we're celebrating Easter and you know what that means! The Easter Rabbit will be bouncing around delivering lots of delicious chocolate and other lovely goodies. It's the perfect gift-giving opportunity for you to take advantage of now.
But if your customers are watching their waistline with summer on the horizon and will be avoiding the customary hot cross buns and chocolate eggs, the Extra Large Peter Rabbit plush is the perfect treat instead!
Whether your customers are buying as a gift for someone special this Easter or keeping this super-sized Peter Rabbit as a special treat for themselves this springtime, you better bounce into action and place your order today before the brand-new plush hops away off our shelves and out of stock!
Related Products