Four Versatile New Plaques From Kelly Rae Roberts
Sunday, 1 January 2017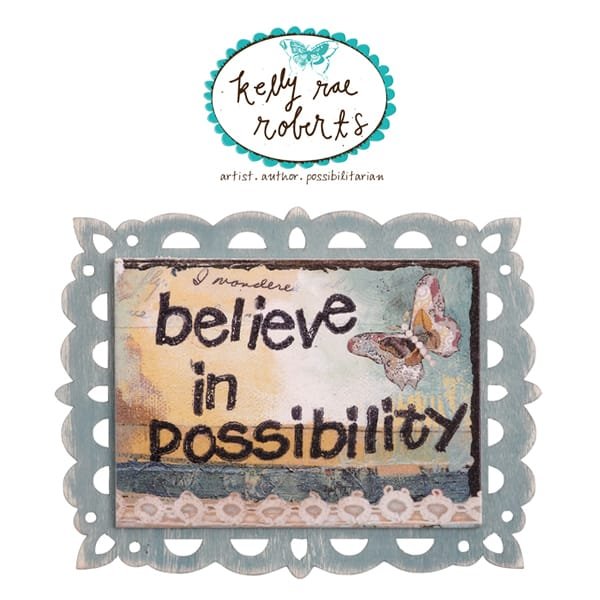 The colourful mixed-media art of Kelly Rae Roberts expresses the joy and wonder of living life to the full and exploring new things, as only this talented and much-loved artist can.
For January 2017, four new plaques are being introduced to this popular collection. Each offers an inspirational sentiment of encouragement — like 'Believe in possibility' — or a simple motto of truth, as in Sisters 'connected always'.
The bold colours, intricate detail and motivational quotes on the new plaques are further enhanced by decorative frames with pretty cut out designs. The frames have two small magnets on the back, making them easy to display. They can also be displayed on a wooden easel, which is available to purchase separately.
A promotional pack is being created for retailers, which offers four free wooden easels with every four plaques purchased.