#SawThisAndThoughtOfYou - Enesco launches new range of Lolita glasses to share sentimental messages of better times ahead.
Tuesday, 27 April 2021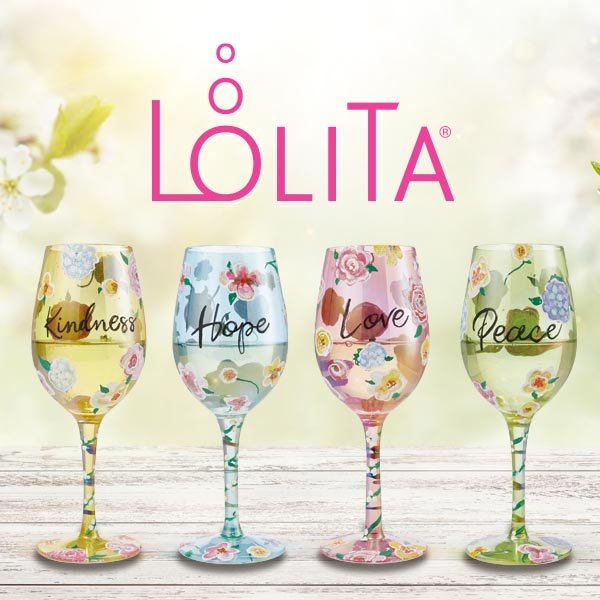 At a time when we cannot all be together, contemporary gift retailer, Enesco, is launching a new range of wine glasses from Designs by Lolita, carrying sentimental messages of better times ahead.
Four new glasses feature in the range including Hope, Kindness, Love and Peace. Each measuring 22.5cm, the bright and cheery glasses feature beautiful florals, with Lolita's signature under the base of the glass.
Every Lolita glass begins life as a sketch drawn by an artist.  The glasses are then mouth blown using traditional techniques and are hand-crafted.  As all the glasses are made using this method, very slight variations can occur in the thickness of the rim or the weight of the product – all adding to the charm that is a Lolita glass.
The new range is the perfect self-purchase to help brighten a day or equally make a lovely gift to send to someone special. No reason needed – it does not have to be a birthday or special celebration – just a little something to let the recipient know that while they can't be together, they've been in someone's thoughts; the perfect purchase for a #SawThisAndThoughtOfYou moment.
Each glass retails with a SRP of £19.95 and is available to buy from Enesco.