'Let's Go Surfin''…with New All-year-round Beach Babies
Sunday, 1 January 2017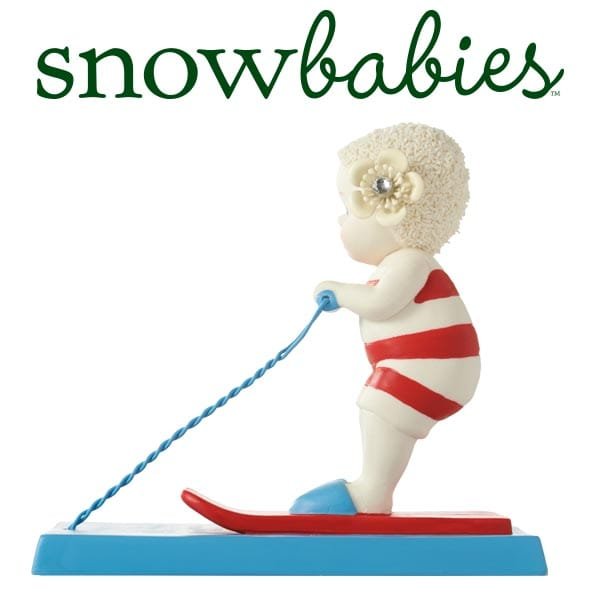 January 2017 welcomes the introduction of a brand new collection of Classic Snowbabies — the Beach Babies. Proving that a Snowbaby isn't just for Christmas, this charming new range will appeal to avid collectors of Kristi Jensen Pierro's much loved characters. Their summery vibe will supply a constant ray of sunshine when they are displayed and enjoyed all year round.
After a particularly chilly winter in Frosty Frolic Land, these babies are determined to get out and enjoy some fun in the sun for a change — by visiting the beach in bright red and white striped swimwear! Each of the six new Beach Babies wears a swimming cap with a one-of-a-kind porcelain rosette with a sparkling gemstone in its centre.
Highlights of the launch — and guaranteed to raise a smile — are a beach baby surfing on a dolphin's back in Let's Go Surfin' and a cute-as-can-be water skiing baby who is Skiing the Wake. 
Related Products