Pretty in pink: Exciting new features added to Snowbabies as latest collection is unveiled
Thursday, 25 May 2017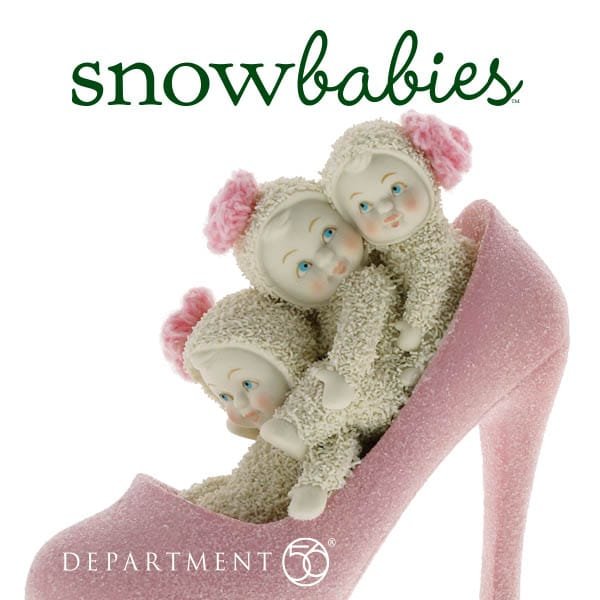 Created by artist Kristi Jensen Pierro, Enesco is extending its Snowbabies range to celebrate the solidarity of sisterhood.
The charming, hand-painted porcelain bisque Snowbabies offer countless opportunities to celebrate love, friendship, inspiration and life's memorable moments. Fittingly, a new sub-theme has been developed for the increasingly popular figurines, called the 'Girlfriends Collection'.
The new collection is all about our girlfriends being the family we choose for ourselves. They come into our lives at just the right moment and remain in our hearts forever. Whether shopping for that perfect pair of shoes or trying the latest exercise fad — together with our girlfriends is a wonderful place to be — the new collection is a celebration of this special sisterhood.
New and exciting features to this sub-theme include the great use of pink, hand-knitted rosettes on the babies' heads; strings of pearls, toile skirts and even coloured glitter. Within the new collection, and perfectly showcasing these new features If the Shoe Fits and Glam Squad.
If the Shoe Fits stands at 12.0cm and depicts three Snowbabies snuggled together in a pink shimmering stiletto shoe. The babies have adorably cute faces, with pink rosy cheeks and rosettes in their hair. Glam Squad stands 11.0cm tall and shows a Snowbaby walking her dog while dressed to the nines. Wearing a pink beaded bonnet, a string of pearls and a pink tutu skirt; the adorable figurine can be seen strutting her stuff along with a (wo)man's best friend — her pet pooch.
If the Shoe Fits and Glam Squad cost £28.00 SRP and £26.00 SRP respectively and are available to purchase from Enesco. An ideal gift to stock in store for the spring season and Mother's Day 2018, with Snowbabies it's never been easier to express sentiments of love, friendship, gratitude and support.
Related Products