Enesco announces new Willow Tree® figurine, showing the bond between mother and daughter, as care-giving roles are reversed
Thursday, 2 January 2020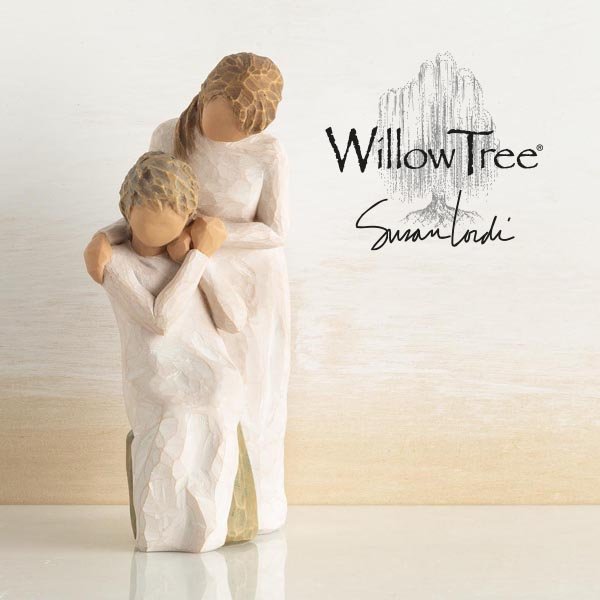 Contemporary gift-giving company, Enesco, has unveiled a new figurine joining the Willow Tree® family, depicting the bond between mother and daughter as they progress through life together and the roles of care-giver are inevitably reversed.
Loving My Mother stands at 16.5cm tall and retails with a SRP of £44.00. It features a female figure gently wrapping her arms around an older female, in a warm and protective embrace.
So much so, artist Susan Lordi said, "As I was sculpting this piece, I was thinking about being there for my Mom in however she needs me. Realising how much she did for us our whole lives, I feel good when I can return some of the same. All the meals, all the holidays, all the little caring things, the sacrifices she made, all she taught us about the world…
"For me and my siblings, for my children and their children – as a mother, grandmother, a great-grandmother – she gave us a foundation of love.
"Whenever I thank my Mom for all she's done for me, she always smiles and says 'You do the same for yours.'"
As with all Willow Tree sculptures, Susan hand carves the original figure from her studio in Kansas City, Missouri.  Pieces are cast from her original carvings, and painted by hand. Willow Tree figurines express emotion through gesture only.  A tilt of the head or placement of hands allows the sculptures to communicate in quiet ways.
The new addition to the Willow Tree collection, available to buy from Enesco, is a beautiful gift to offer appreciation and love, an ideal gift for Mother's Day or birthday, or a meaningful symbol of remembrance.
For more information visit: www.enesco.co.uk.
Related Products