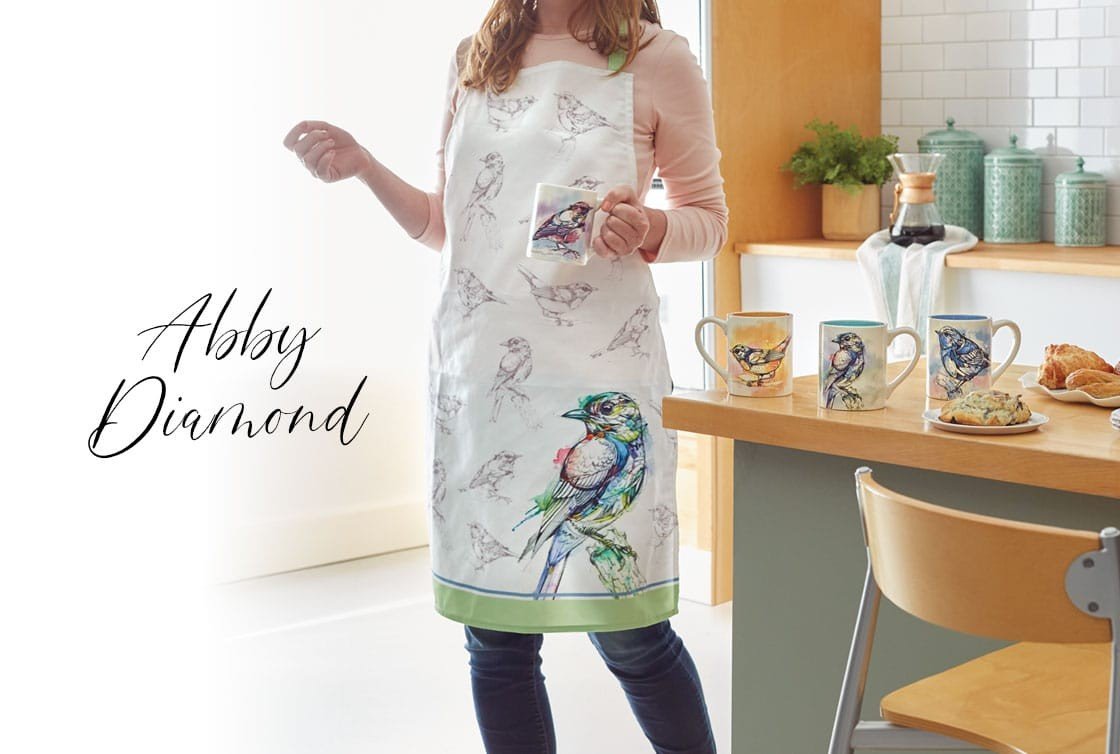 Welcome to the exciting new homeware collection from Enesco, designed to bring nature into your home...
Abby Diamond is a young illustrator and artist from Pennsylvania who uses ink, watercolour and marker pens to create fluid artwork with colour flowing outside the lines. Inspired by birds and nature, Abby Diamond has created these stunning homeware pieces to bring the outdoors in.

Known as "Finch Fight" online, she has amassed thousands of followers across Facebook, Pinterest and Instagram. Her free-flowing style resonates with animal lovers keen to showcase her artwork in their homes and even as tattoos!

Creating artwork exclusive to Enesco, we are proud to present these key pieces, inclusive of mugs, aprons and tea towels, to be used and admired around the home.
© Abby Diamond for Enesco
Catalogues