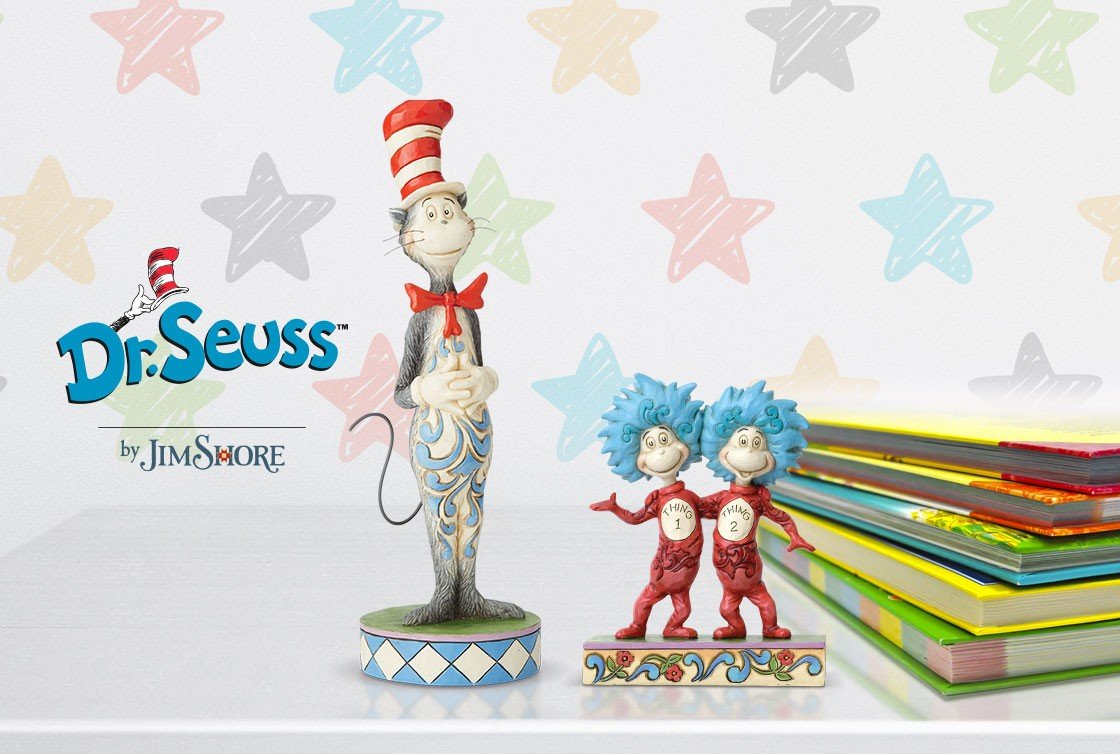 Welcome to the weird and wonderful world of Dr. Seuss with these fantastical creations from award-winning artist Jim Shore.
Don't be fooled by that angelic expression — The Cat in The Hat is here to cause havoc, along with Thing One and Thing Two.
Jim Shore has teamed up with Dr. Seuss to bring you a delightful collection of figurines which includes characters from classic tales such as The Cat in The Hat, Horton Hears A Who, Green Eggs and Ham and more.
The collection draws inspiration from Dr. Seuss' original illustrations, combining them with Jim's unique style and colouring. So, as Dr. Seuss himself might say —
You're off to great places,
today is your day,
the collection is waiting,
so get on your way!
© 2022 Enesco, LLC. © 2022 Jim Shore Designs, IncTM and © 2022 Dr. Seuss Enterprises, L.P. All Rights Reserved.
Catalogues