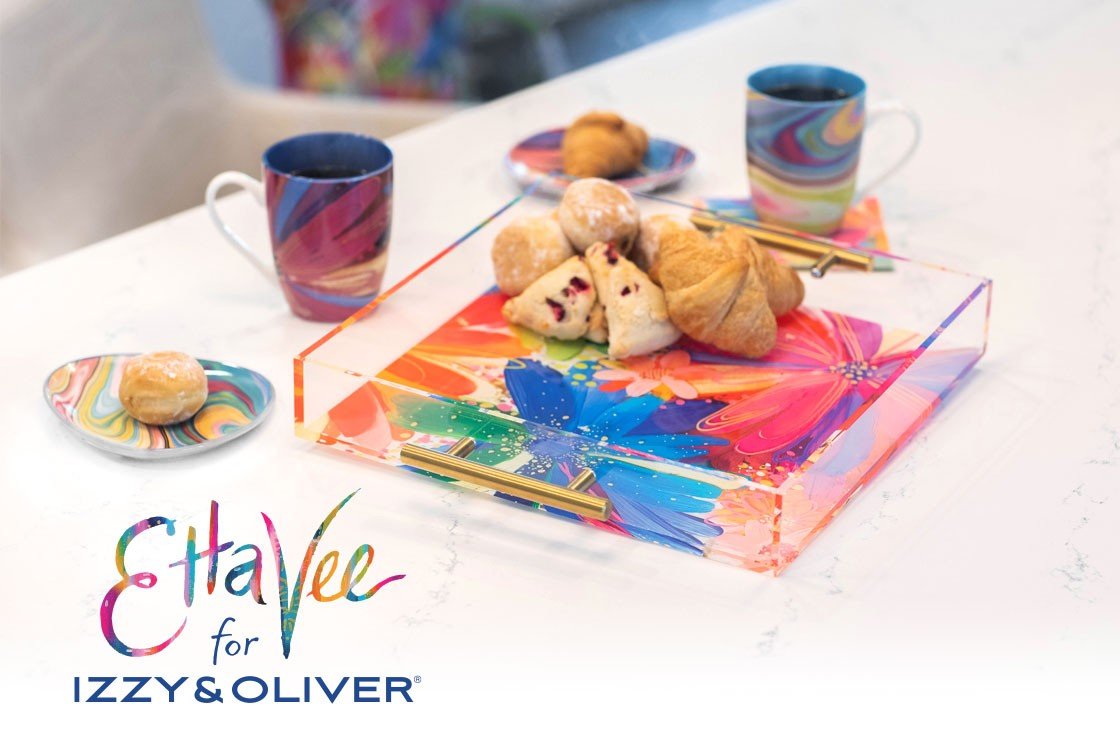 Dive into the colourful world of designer Jessi Raulet through her wonderful creations of unique products and gifts.
We are excited to announce a new collaboration: Enesco with Etta Vee! Jessi Raulet who has become a well known artist for her hand-painted, colourful and bold designs has created beautiful ladies, kitchen and home accessories. All of her formats include one of the following designs; 'In the Groove' and 'Jessi's Garden'. 'In the Groove' shows a groovy marble effect of blues, pinks, greens and purples whereas 'Jessi's Garden' blossoms pink, blue, green and orange florals throughout her SKU's.
Etta Vee showcases her wonderful creativity through unique products that are rare on the market such as acrylic phone stands, reusable wine cooler bags and bracelet keyring holders. Jessi has had huge collaborations with a wide range of brands and Enesco are proud to be another collaboration under her belt.
In the collection you will find fun and unique gifts from home accessories to ladieswear. These include, water bottles, phone stands, coasters, scarves and much much more!  
Join us and dive into Etta Vee's world of bright and fun designs.
© 2023 Jessica Roulet/EttaVee LLC.
Catalogues