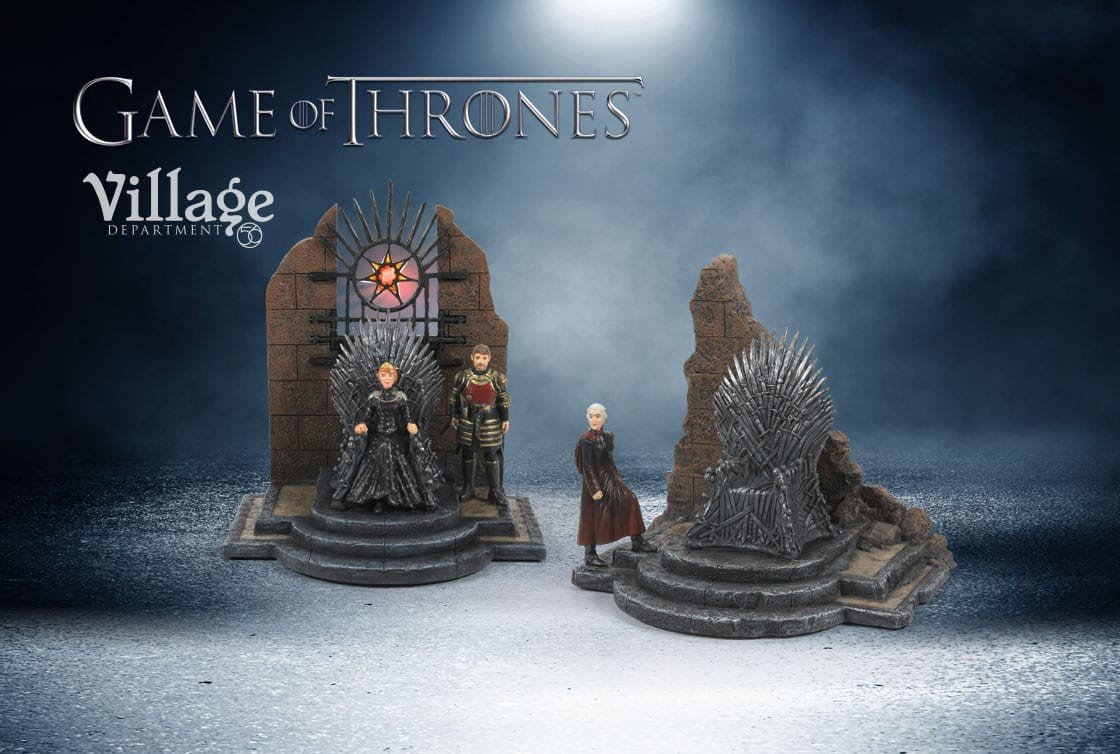 Game of ThronesTM has joined forces with Department 56 to bring you iconic characters and locations from the multi award-winning, global phenomenon.
"When you play the game of thrones, you win or you die". These iconic words as spoken by Cersei Lannister encapsulate the stakes at play in Westeros. Seated on the Iron Throne with her brother Jamie by her side, she epitomises the very essence of a Queen.
But with Danearys Targaryen moving her forces in from Essos with the crown in sight and Jon Snow attempting to defeat the Night King in the north, there are plenty more battles to fight.
Each piece in the Game Of Thrones Village collection has been meticulously hand crafted in cast stone before being hand painted to capture each detail. This collection features iconic scenes such as the raising of the dead at Hardhome as well as favourite locations like Winterfell.
Each figurine is perfect to recreate your favourite moments and scenes at home.
GAME OF THRONES and all related characters and elements © & TM Home Box Office, Inc (s22)