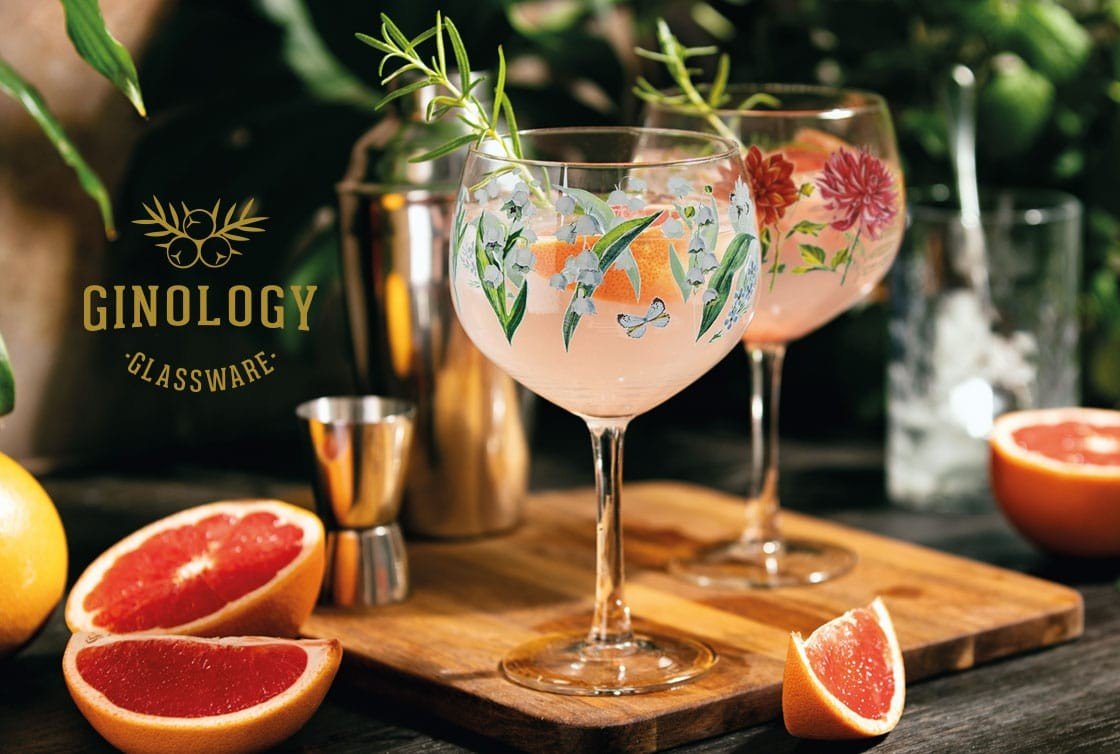 The art of botanicals, in the palm of your hand.
A beautifully crafted collection of Copa Gin Glasses from Ginology. With the boom of craft gins sweeping the nation, sit down and enjoy your favourite new flavour in a glass that is as uniquely crafted as your gin.
New to the Ginology collection are six Christmas glasses that explore the traditional Christmas that we all love. Poinsettias, Pine Cones and Mistletoe spread the Christmas spirit throughout and are the perfect match for your favourite holiday drink.
The collection also features designs decorated in differing botanical illustrations. There's a nod to the heritage of gin making and drinking with classical designs of Juniper and Cucumber – with flourishes of coriander. If you prefer a more floral note there are many to choose from with Peonies and Tulips both sharing nods to the vintage blooms currently enjoying popular revivals. For the more adventurous there's the Flamingo glass that is just asking for a tropical tipple to be added.
© 2022 Enesco Ltd.
Catalogues