babyGUND® continues to be one of the most popular ranges within the GUND® portfolio, bringing one of the most comprehensive ranges of baby and nursery plush items to the UK market.
GUND (America's oldest and most prestigious soft toy company, founded in 1898) is proud to have been the first company to develop an 'under stuffing' technique using super-soft materials, and one of the first companies to produce a licensed soft toy. The babyGUND range is dedicated to offering the very best in all things baby – a complete line of products for infants and toddlers. From the softest, most imaginative toys, to a wide variety of products that encourage developmental play, babyGUND helps little ones grow. From the traditional plush bears and dolls to colourful, noisy activity blankets, bears and elephants who will play Peek-a-Boo with your baby! As with all GUND product, every character is unique and its place in the heart, timeless. Now, even the smallest child can enjoy babyGUND.
© GUND 2018
Catalogues
---
Gund Baby News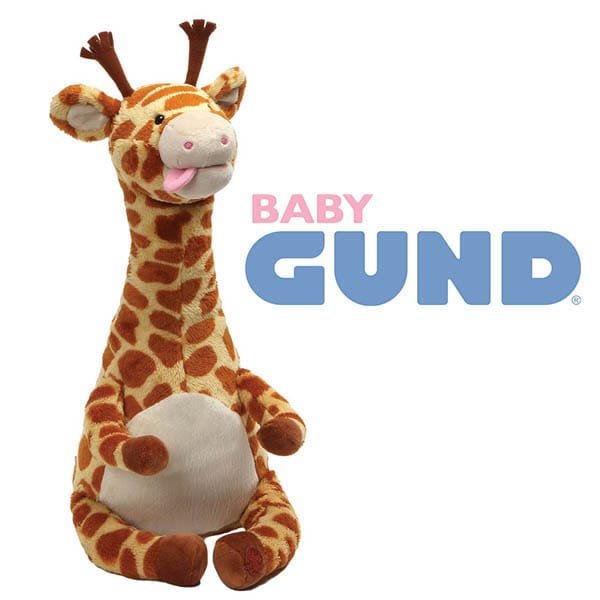 Famous for creating the world's most huggable soft bears and animals, America's prestigious soft toy company, GUND, has unveiled further additions to its plush ranges.

Read More >>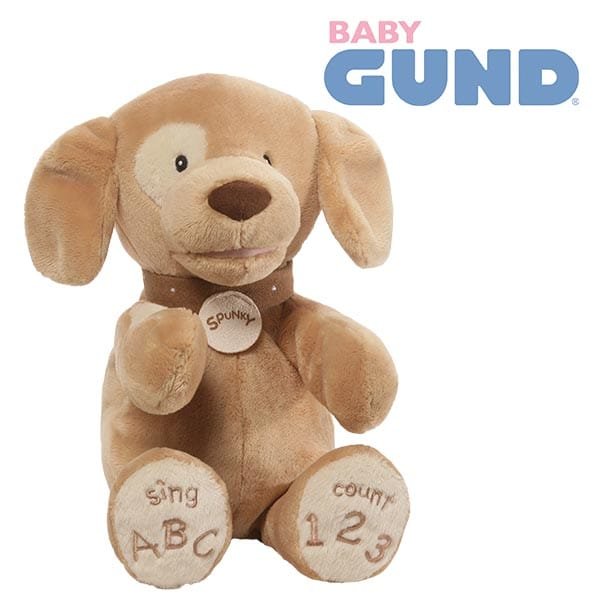 Proving that a GUND® soft toy provides so much more than just a cuddle, the January 2017 launch includes a new dual-mode educational dog to encourage and nurture early learning skills.
Read More >>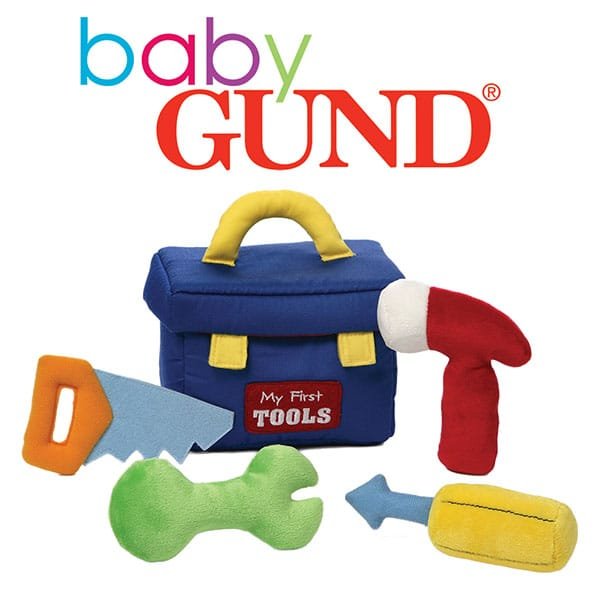 New updated ultra-soft playsets from Baby GUND® are aimed at stimulating the imaginative play of young children from birth plus. With accessories that crinkle, rattle, squeak or play a sound all fitting inside colourful carrying cases, each element of the themed playsets has been carefully chosen to encourage sensory, cognitive and early motorskill development.
Read More >>