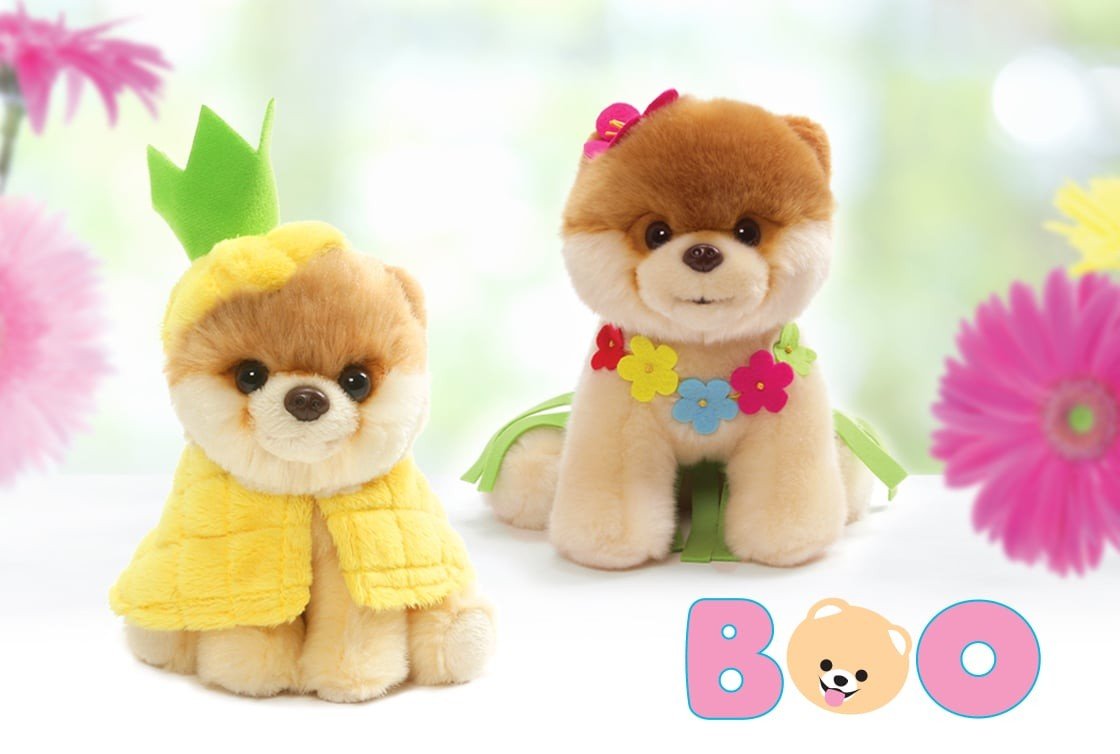 Boo — The World's Cutest Dog!™ He's taken the Internet by storm, and you can take your very own adorable plush Boo home with you too!
Since 2009 when his owner set up a Facebook page for him, Boo has become an Internet sensation — now having more than 17 million fans…and still counting! This little Pomeranian owes his unusual looks to a happy 'accident'. Having become very long and tangled, his hair was shaved off — leaving him with teddy-bear good looks and the biggest, cutest, fluffiest head imaginable! Boo has really captured the hearts of dog lovers around the world, and GUND's lovable renditions are now doing the same!
As Boo's popularity continues to grow, so does the Boo plush range — with the introduction of Itty Bitty Boos. These gorgeous mini Boos each have a different outfit — just like the real pooch, who just loves getting dressed up for his adoring fans! Whether he is wearing his adorable hula costume or a special comical pineapple outfit — both new for Jan 2019 — you are sure to find these huggably soft, and totally cute versions of Boo are every bit as irresistible as the original! Keep watching for more fun costumes as Boo adds to his wardrobe!
© Boo and his likeness are property of Buddy Boo Inc. All Rights Reserved.

OFFICIAL DISTRIBUTOR OF GUND 
© GUND 2020. GUND is a division of Spin Master Inc. 
---
Gund Boo News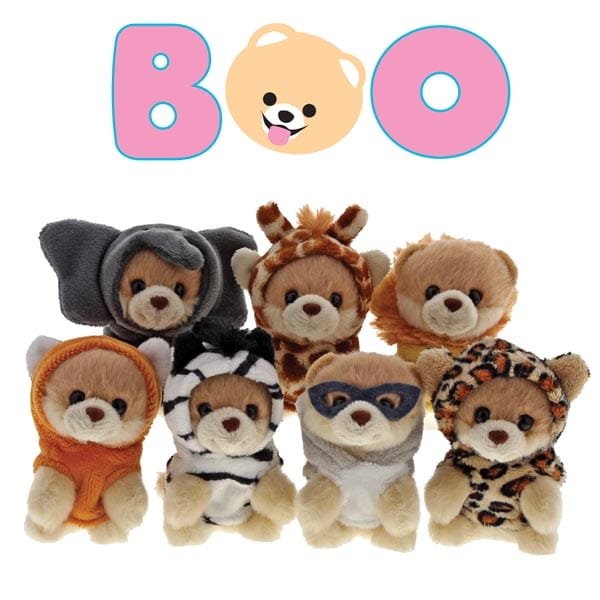 Boo – The World's Cutest Dog – has taken the internet by storm with his infectious cuteness and darling hairdo! Now, fans of his adorable stuffed-animal-like appearance can add to their Boo collections, or start from scratch, with brand-new plush! You'd be barking mad to miss out!
Read More >>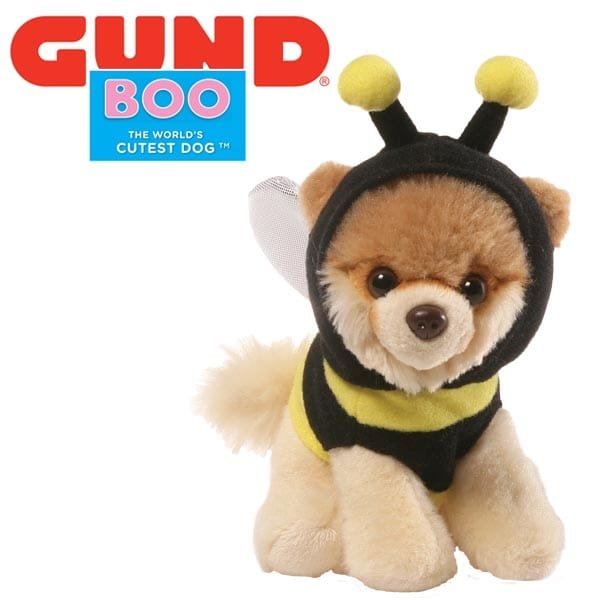 Boo mania continues…The World's Cutest Dog™ has over 17 million fans on Facebook, and an ever-increasing fan base on Twitter and Instagram (620K). His image appears on merchandise of all types including, of course, irresistible soft toys by GUND®!
Read More >>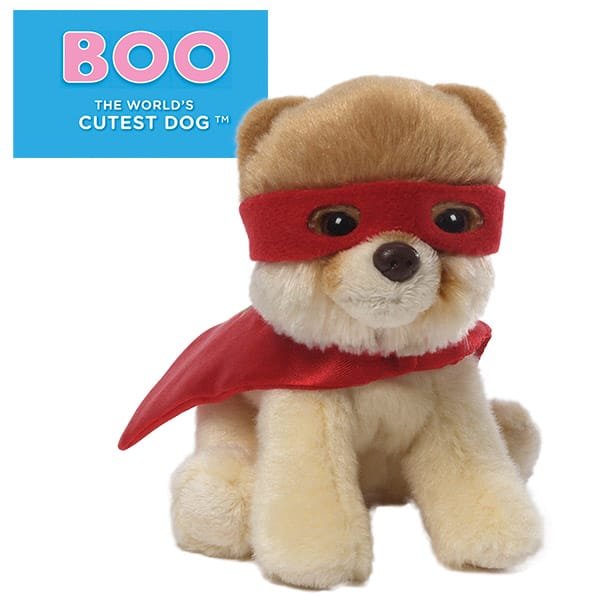 Dubbed by social media as the World's Cutest Dog, Boo continues to be an outstandingly 'hot' trend, whatever the weather outside! Always witty and always stylish, the extremely popular Itty Bitty Boo soft toy collection from GUND depicts the precious Pomeranian with the puppy haircut in his favourite adorable outfits.
Read More >>