The GUND® core collection features both timeless, traditional plush animals and bears as well as innovative, character-driven soft toys.
As pioneers of most of the soft toy developments you see today, GUND® is America's oldest and most prestigious soft toy company, founded in 1898. By delivering quality, originality, and unparalleled huggability, GUND® creates the most loved plush worldwide, proudly becoming the first company to develop the 'under stuffing' technique using super-soft materials, and the first company to produce a licensed soft toy.
GUND® are known worldwide for their top quality, soft and huggable plush designs and gift products, and these award-winning bears appeal to all ages, from infants up, and are perfect for both play and collecting. Hugely affordable, whilst maintaining quality and charm, the core range offers a vast selection of lovable characters from fully-jointed bears with a more traditional look to humorous personalities ready to become your best friend. Bears with a charming homespun, crafty feel to luxurious, soft, huggable companions, GUND® bears embody the very spirit of a hug, making GUND® the premier destination for premium plush.
© GUND 2018
Catalogues
---
Gund Core News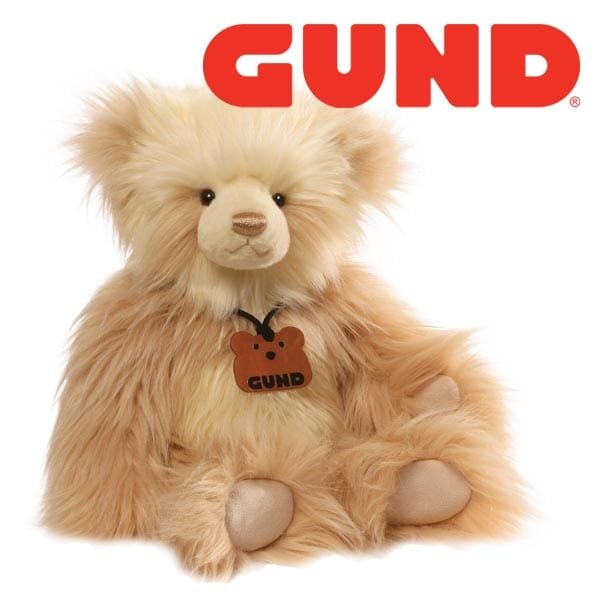 Exciting news! It's been a while since GUND® has launched a limited edition, and the gorgeous new Floe™ Bear with her luxurious super soft, thick, long pile fur reveals that is has definitely been worth the wait! Floe features a special GUND hang tag and is produced in a worldwide limited edition of just 1,000 pieces.
Read More >>