You can now take home your very own Grumpy Cat™ with GUND's wonderful plush creation featuring all the characteristic soft, luxurious qualities GUND® are famous for, proving even grumpy cats can be huggable.
Grumpy Cat became an internet sensation after her photo was posted on a social news website. Her real name is Tardar Sauce and she is owned by Tabatha Bundesen who says that her permanently grumpy-looking face is due to feline dwarfism. Her popularity has continued to grow ever since with an official Facebook page with over four million 'likes'.
Grumpy Cat is brought to you by GUND®, America's oldest and most prestigious soft toy company, founded in 1898, and they are proud to have been the first company to develop an 'under stuffing' technique using super-soft materials, and the first company to produce a licensed soft toy.
Grumpy Cat and related Artwork © and ™ Grumpy Cat Limited. www.GrumpyCats.com Used Under Licence.
© GUND 2017
Catalogues
---
Gund Grumpy Cat News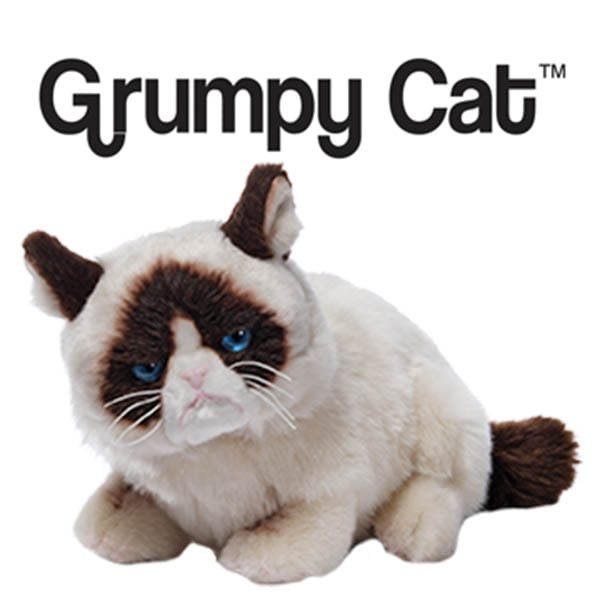 'I was a beanbag once…it was awful'
'I'm just going to 'lie' here…and pretend I'm listening.'
We don't need to tell you who is thinking the heartfelt moans above – Grumpy Cat™, famous for her quirky expressions and appearance, is as popular as ever both as gorgeously soft plush toys from GUND® and on social media.
Read More >>