GUND® – a gift for all occasions and all seasons! Celebrate the holidays of Easter and Christmas with these lovable characters.
What would Christmas be without the warm companionship of huggable CozysTM and Loveys! When Spring is in the air and the Easter bunny is preparing for a visit, GUND toys provide a wide variety of friends to join in the fun –sure to please everyone everyday! There's no better way to show you care than by sending warm and cuddly animal hugs to everyone special in your life. The adorable soft toys are perfect for special occasions and, really, all year round!
For more than a century, GUND has been creating unique teddy bears and other soft toys recognised the world over for their quality and innovation. The leading soft toy manufacturer in the U.S. and also the oldest, GUND was founded by German immigrant Adolph Gund in Norwalk, Connecticut in 1898. GUND was one of the first companies to design and produce teddy bears in the early 1900s. Today, the company manufactures an extensive collection of unique characters and licensed plush under the GUND brands. Known worldwide for its top quality, soft and huggable plush designs and gift products, GUND products have always embodied the spirit of a hug!
© GUND 2018
Catalogues
---
Gund Seasonal News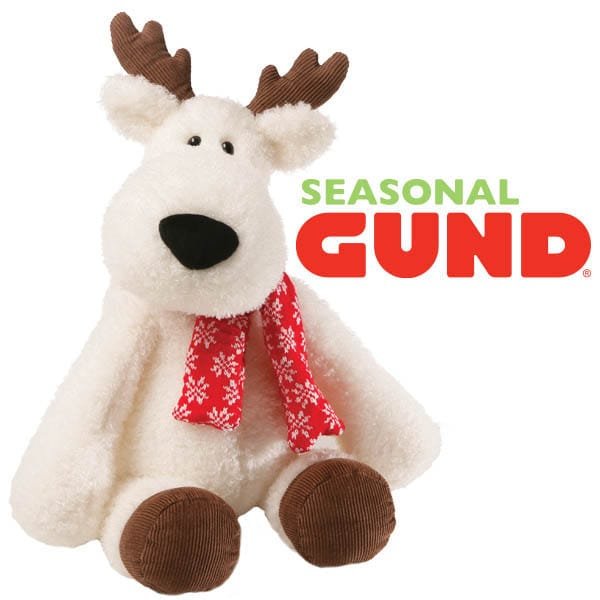 What's better at Christmastime than nice warm hugs? This festive season, America's most prestigious soft toy company – GUND – is launching a new range of snowy-soft plush toys to tie in with the festive season. 
Read More >>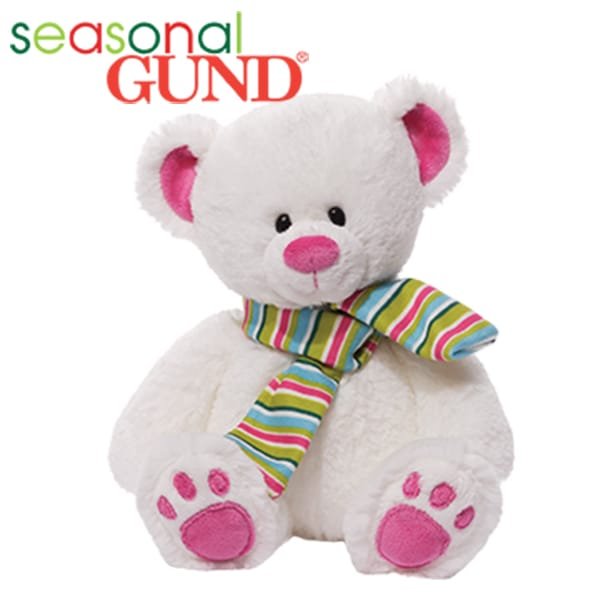 Every Christmas collection from GUND®, the world's leading soft toy manufacturer since 1898, brings fresh plush toys and bears to befriend and to hug, and for 2014 there's a range of enchanting snow-loving characters.
Read More >>