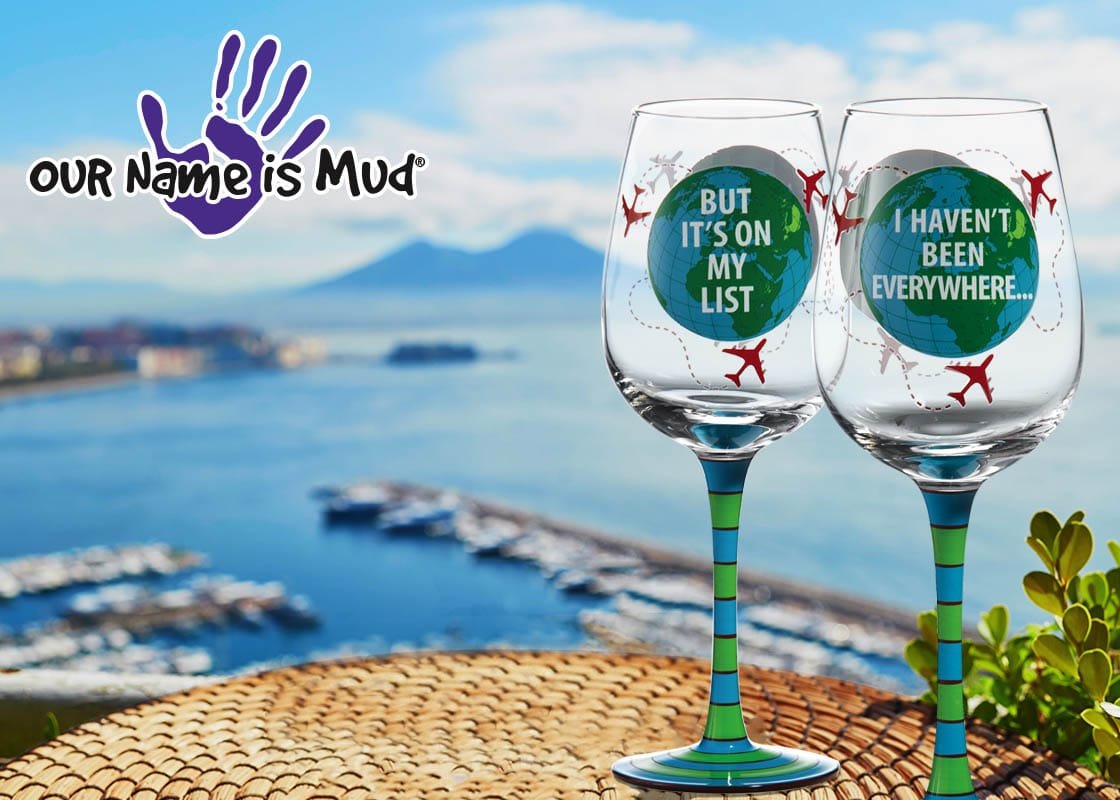 Famed for its witty and colourful homeware, the company has evolved into a world leader in ceramics. Owner Lorrie Veasey has developed the perfect marriage of art and function – made to be used and enjoyed on a daily basis.
A collection of fabulous and functional giftware inspired by contemporary cultural values and 'text talk', the designs are guaranteed to appeal to a wide audience, featuring a range of ceramic and glassware emblazoned with witty and insightful sentiments that are sure to brighten everybody's day. The range's bold approach to design reflects the bold approach to the life of Our Name is Mud owner, Lorrie Veasey, characterised by bold colours and sentiments that reflect her vivacious personality. She started out by selling her designs at street fairs in New York.
'I make objects that are to be used and enjoyed on a daily basis. I would rather be in someone's kitchen cabinet than in a glass case. When I design my pottery, I am always aware that the piece may become woven into the everyday fabric of a person's life, or given for an important occasion. It has to be special, unusual, quirky–and feel like it is just PERFECT for yourself or someone you know.'
© 2017 Enesco, LLC.
Catalogues
Lorrie Veasey - Lorrie was exposed to ceramics at an early age by her mother, a potter. Although her first pot was created at age three, she did not begin selling her creations until she was forced to supplement her teacher's salary in her early twenties. - Read more
---
Our Name Is Mud News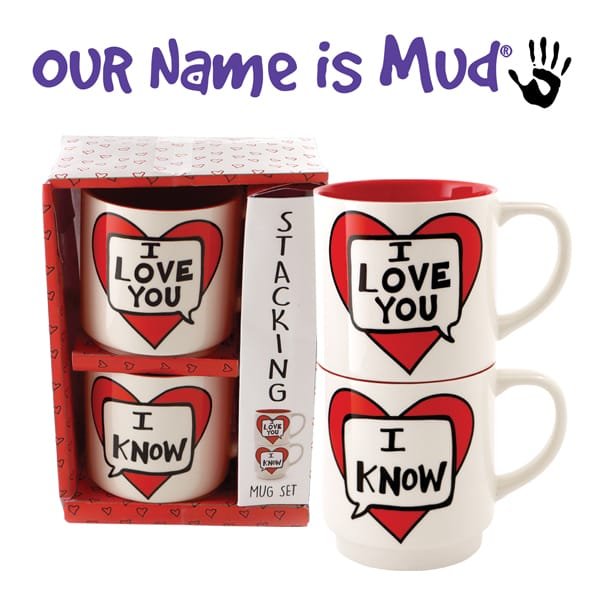 Our Name is Mud is introducing a brand new format for January 2017 — in the form of two fabulous stacking mug sets.
Read More >>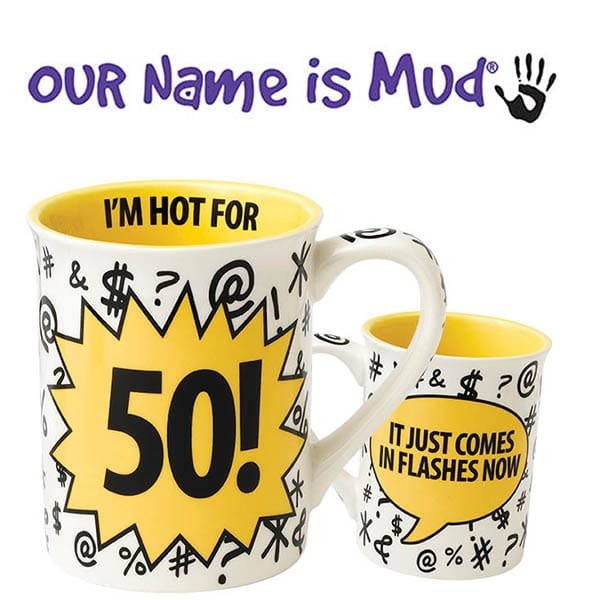 Famed for its witty and colourful ceramics and glassware, this season's launches from Our Name is Mud introduce a series of hilarious Birthday Mugs. Reaching the next milestone can often bring apprehension, but, whatever the age, Our Name Is Mud makes light of it!
Read More >>