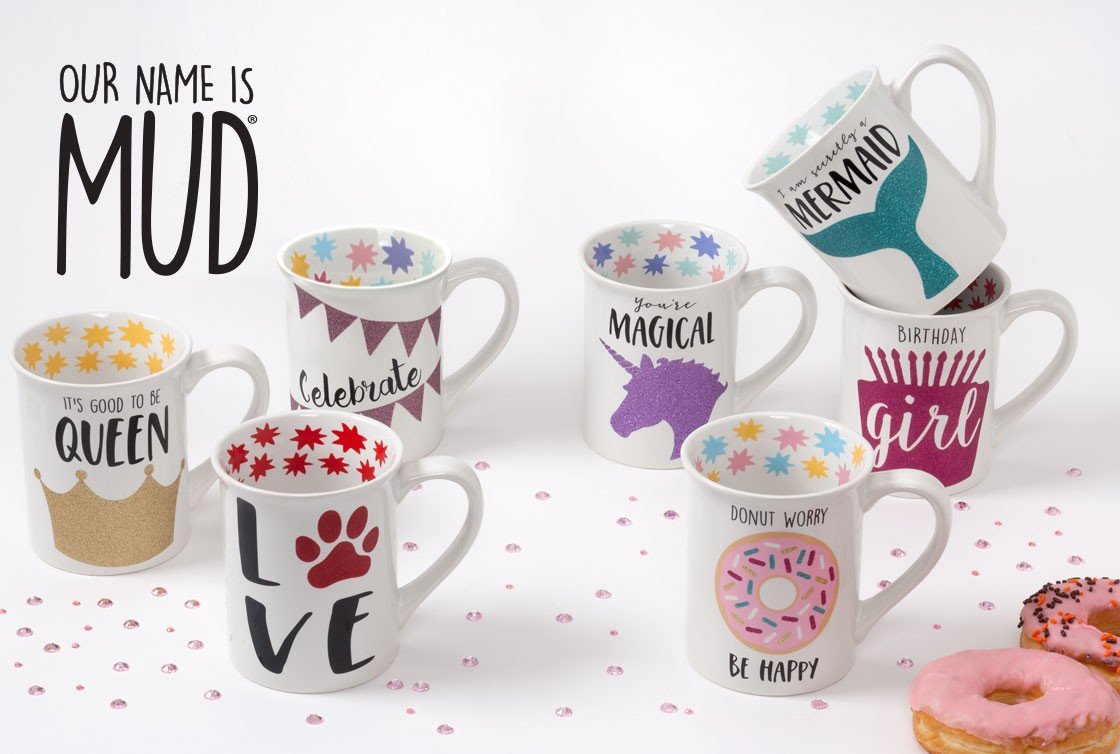 Our Name is Mud brings you a brand-new bold and vibrant collection to its curated product offering.
'Our Name is Mud' is set to be a big hit, with its range of on-trend mugs featuring lively colours, quirky sayings that are sure to raise a smile, and quality sculpted handles taking design inspiration from the theme of each piece.
New into the collection is the Flamingo Mug, featuring a depiction of the pink feathered bird, with its long neck extending to form the handle, along with the sayings 'Keep calm and stand tall' and 'Zero flocks given'.
Other pieces in the collection include the Mermaid, Narwhal, T-Rex, Unicorn and Kraken Mugs, each with the designs forming the function, and complete with inspirational sayings. All of these pieces are certainly Instagrammable and set to cause a stir on social media.
Each mug in the brand-new collection holds 454ml and is presented in a gift box, making them the ideal gift or self-purchase.
© 2021 Enesco, LLC.
Catalogues