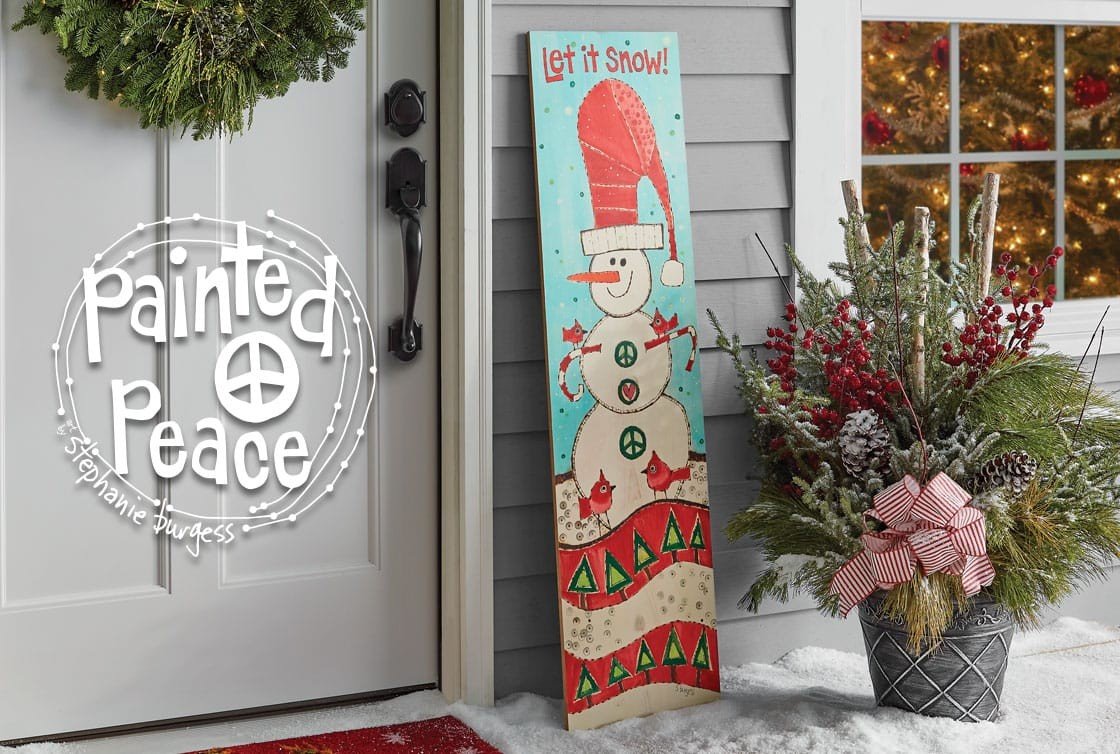 Painted Peace: a new collection by artist Stephanie Burgess, exclusively from Enesco.
Since 2009, Stephanie Burgess has worked as an artist but it wasn't until her daughter was a toddler that she started working with wood.
What started as a fun way to teach her daughter about sustainability and recycling, quickly blossomed into an artistic collaboration between the two. Taking their inspiration from the nature that was all around them and pairing them with inspirational and uplifting messages, their pieces were a hit with local buyers.
In 2011, Stephanie was inspired by a Peace Pole in her local community which led to her crafting her first pole, the style of which has become synonomous with Painted Peace.
Each item in the collection features artwork in the style of Stephanie and her young daughter, as well as an uplifting or inspirational message. Pieces are crafted from wood and metal to bring texture and life to every piece.
Now, in this collaboration with Enesco, we are pleased that Painted Peace is available throughout the UK and Europe.
Painted Peace ® by Stephanie Burgess / Licensed by Licensing Liaison LLC. & Looking Good Licensing, LLC.
Catalogues