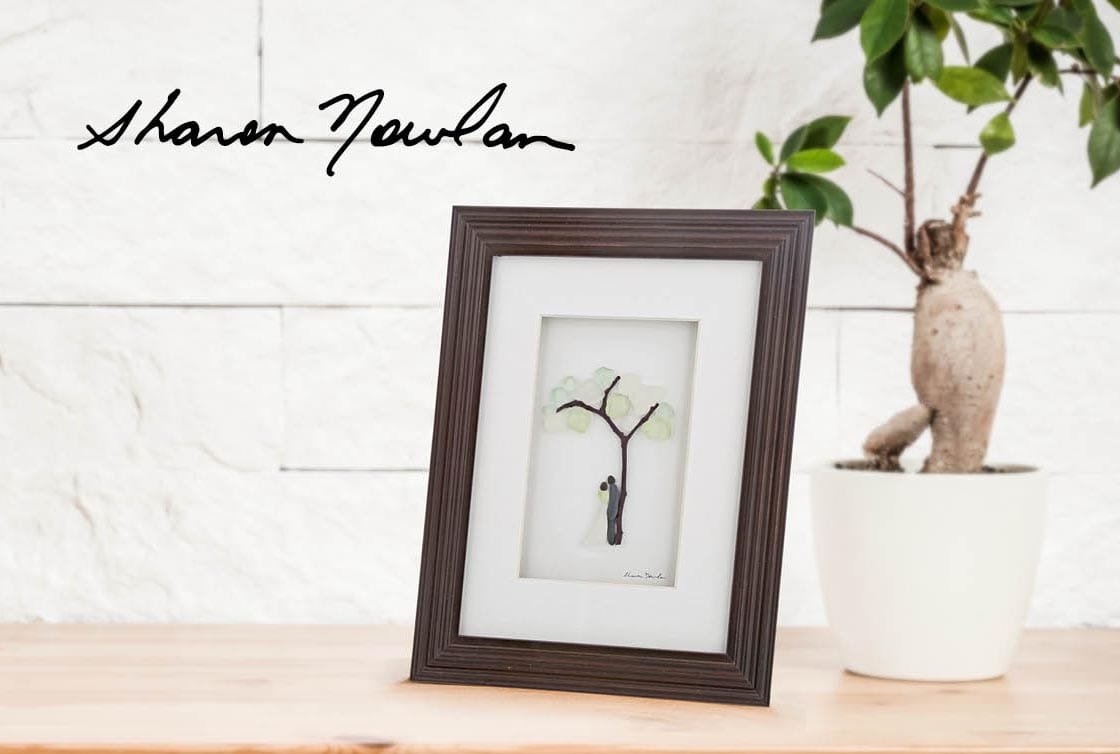 Introducing more framed pictures from our new collection for 2018 from Demdaco. The Sharon Nowlan collection features beautifully framed artworks depicting those precious moments in life.
Crafted with an elegant simplicity each artwork radiates a wonderfully reminiscent connection to nature.
Sharon Nowlan grew up drawing, painting, and creating in a broad range of media inspired by the natural beauty of Nova Scotia. Over the years, Sharon's designs have evolved to include other natural objects including shells, twigs, driftwood and bits of sea glass… but it all began with a handful of pebbles.
The collection features some memorable and evocative moments providing a variety of offerings for loved ones or to celebrate milestones, making the perfect gift.
Each piece in the Sharon Nowlan Collection can be hung on a wall or to stand around the home. The frames are made from textured wood with an easel back, a gallery quality matte board providing shadowing effect that adds dimension to the art, and each piece bears the artist's signature.
© 2018 Sharon Nowlan for DEMDACO
---
The Sharon Nowlan Collection News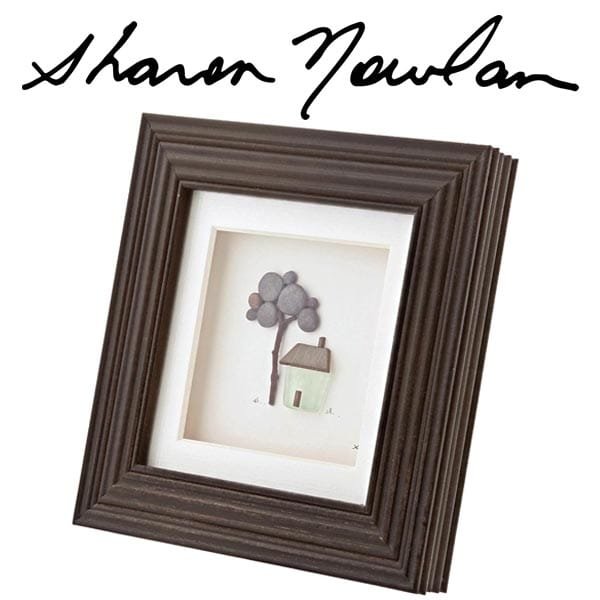 Building on the success of its launch in January 2018 as a collection within the Demdaco range, Enesco has announced new items for the Sharon Nowlan Collection for June 2018.
Read More >>