Working for Enesco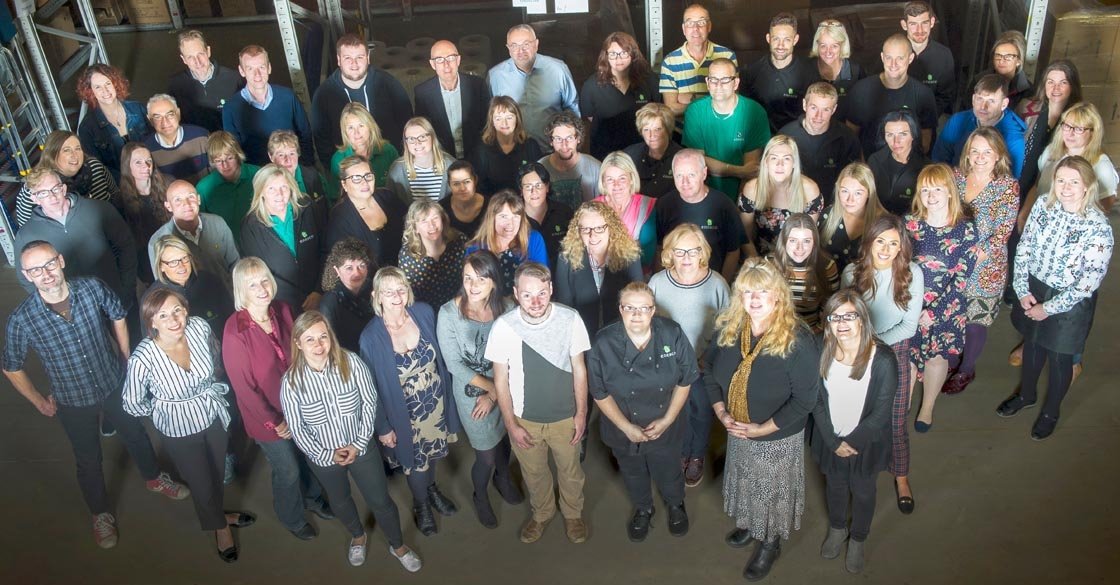 As one of the biggest gifts and collectables distributors in the UK we are continually striving to drive our business forward. Our focus is being the best supplier of giftware and collectables to our customers — to do this we need the right people working for us.

Our head office and main distribution site is based in Carlisle, Cumbria and employs over 130 employees, sixty-four per-cent of whom have been with the company for over ten years — we must be doing something right!

Functional departments include: Sales, Business Development, Customer Services, Marketing (incl. E-commerce), Product Development, Business Intelligence, Supply Chain, Finance, IT, Creative Services, HR, Warehouse and Canteen.

Our vision

Is to be the industry leader in gifts and collectables — and the critical retailer resource — whilst driving consumer demand by providing quality and innovative products at the right price. Our working culture will foster creativity; and our employees will feel relevant to the company's success and appreciated for their contribution.

Our mission

Is to develop and deliver quality and innovative products that consumers demand. We will continually improve our products and processes to meet our customers' needs and provide excellent customer service. We will align our resources to drive profitable growth and develop a culture of employee value and pride in our company.

Our core values:
Trust and mutual respect are the basis for how we treat each other — we employ the highest ethical standards, demonstrating honesty and fairness in our actions every day. We communicate openly, honestly and accurately with our associates, customers and vendors.

Teamwork

We work together as a team — breaking down inter-departmental barriers and sharing ideas and best practices across the company — to make our products, processes and service the best and most efficient in the industry. Each team member is valued, encouraged to contribute and recognised for their efforts.

Accountability

We accept our individual and team responsibilities and we meet our commitments. We take ownership and responsibility for our performance in all our decisions and actions.

Passion

We are passionate about all aspects of our work — we act with enthusiasm and energy to support our internal and external customers, and to encourage our colleagues to grow and succeed.

Innovation

We are creative in delivering value to our fellow colleagues, customers, manufacturers and community. We embrace and capitalise on change — empowering each employee in order to stimulate continuous improvement in all aspects of our business.

Our employees benefiting from great range of advantages:

• Cashplan healthcare (Company funded)
• Pension (managed by a committee with employee representation)
• Employee Assistance Programme (EAP)
• Life insurance
• Free onsite parking
• Training and development opportunities
• Subsidised staff canteen (Carlisle)
• 6 weeks holiday (including bank holidays)
• Flexible working
• Long-service awards
• Monthly prize draw
• Annual Christmas Party (company funded)
• Staff sales
• Staff discount
• Local discounts
Thinking about joining our team? Check here for latest opportunities.

We Care About the Planet

As an organisation and manufacturer of goods we care deeply about the environment and make every effort to minimise our waste as much as possible. Tacking on to 'Attenborough effect' notion, in 2019 we have created a team of volunteering employees to formulate the eco-friendly strategy for the company. The 'Attenborough Initiative' Team produced a plan and have put forward suggestions of the small changes we can make as each individual — and bigger as an organisation — to help reduce waste. With immediate effect we have got rid of all single-use plastic cups and drink stirrers and placed recyclable bins throughout the building helping employees to responsibly separate their rubbish. We have also included eco-friendly tips in our communication to employees; to build more awareness and educate on small changes they can implement in their working day.

Big Things

We are committed to the cause and we're happy to say that we have installed fifty-four new, more efficient heaters in the building — replacing over sixty old style convector ones. The new heaters use less electricity, keep the offices at a constant temperature and are programmable: so are switched off over the weekends. We have also undertaken an upgrade of 311 light bulbs in our showroom: from 35W dichroic halogen to 5W LED. This will significantly reduce power consumption and therefore will contribute to reducing pollution.

In 2020 we are planning to replace all windows in the main building to prevent heat loss and again reduce energy consumption.
We are also in process of enquiring with our suppliers about making our product packaging environmentally friendly by removing polystyrene and foil bags.