Hop to it before she sells out! GUND unveils new animated bunny rabbit plush following sell-out success with Flappy™
Sunday, 10 June 2018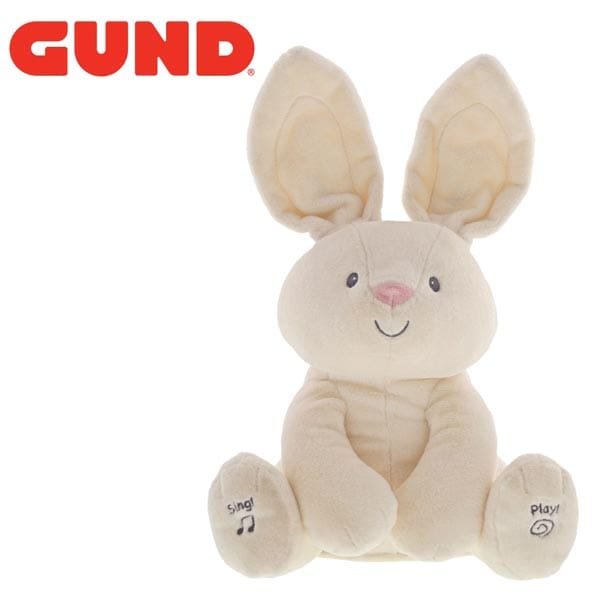 Famous for creating the world's most huggable soft bears and animals, America's prestigious soft toy company, GUND has unveiled an edition to its animated plush range.
Flora™ the Animated Bunny is a sumptuously soft rabbit presented in a white fabric for her fur. Her features are highlighted using softs tones of pink and black, creating a warm and friendly face inviting baby to stay and play.
Building on the internet sensation that was Flappy™ the Animated Elephant™ from GUND, Flora™ the Animated Bunny features the same voice and sayings as her trunked friend.  With two play patterns, Flora plays peek-a-boo with her large bunny ears moving to cover her eyes and reveal them again, engaging baby in active sensory play.  Like Flappy, she also sings the popular childhood song, 'Do Your Ears Hang Low', encouraging little ones to join in with the tune too.
Standing at 30.0cm tall and priced at £42.00, Flora™ the Animated Bunny is surface washable, CE marked and suitable for children from birth.  Flora along with other items from GUND in the animated plush collection are available to buy via: www.enesco.co.uk.
Related Products